Pine Chicken Holiday Recipe
Level-up special celebrations with this delicious roast.
---
Categories
Main Dish, Chicken, Del Monte Pineapple
Cooking Time
2 hrs. and 20 mins.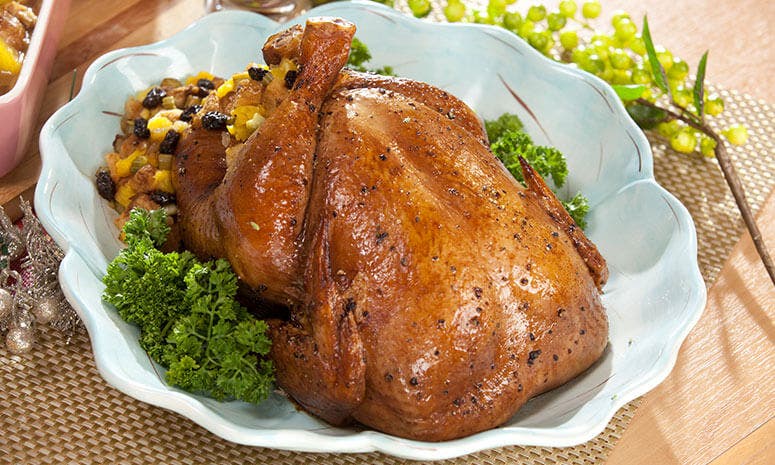 Ingredients
- reserved pineapple syrup
1 tsp ginger, grated
1 Tbsp garlic, minced
1/4 cup soy sauce
1/4 tsp pepper, black
1/2 tsp salt
2 Tbsp butter
100 g onion, chopped
1/2 cup celery, chopped
10 slices bread, white loaf, cut into cubes
2 cans DEL MONTE Crushed Pineapple (227g), drained, reserve syrup
1/4 cup raisins
1/2 tsp salt
1/8 tsp pepper, black
1 1/4 kgs chicken, whole
2 tsp cornstarch
Cooking Tools Needed
Chopping Board
Grater
Spatula
Procedure
1. Combine ingredients for marinade. Marinate the chicken for 1 hour in the refrigerator, making sure some of the marinade go inside the cavity. Drain, reserve marinade.
2. Filling: Sauté onion and celery in butter. Add bread, stir to toast slightly. Combine with remaining ingredients. Season with salt and pepper. Mix well.
3. Stuff chicken with filling. Place directly on roasting rack of turbo broiler. Broil at 375°F for 1 hour or until cooked, turning chicken after 30 minutes. Let stand for 10 minutes before slicing. Reserve drippings for gravy.
4. Gravy: Combine cornstarch, reserved marinade and drippings. Simmer while stirring until just thickened. Serve with chicken.
Lusog Notes
This dish is rich in iron needed for the formation of red blood cells that helps carry oxygen all over the body. It is also high in niacin that promotes normal digestion and healthy skin.
Chef's Tip
After removing the chicken from the turbo broiler or oven, cover pan loosely with aluminum foil and allow to rest for 10 minutes. This step redistributes the juices which will make the chicken more moist.
Featured Products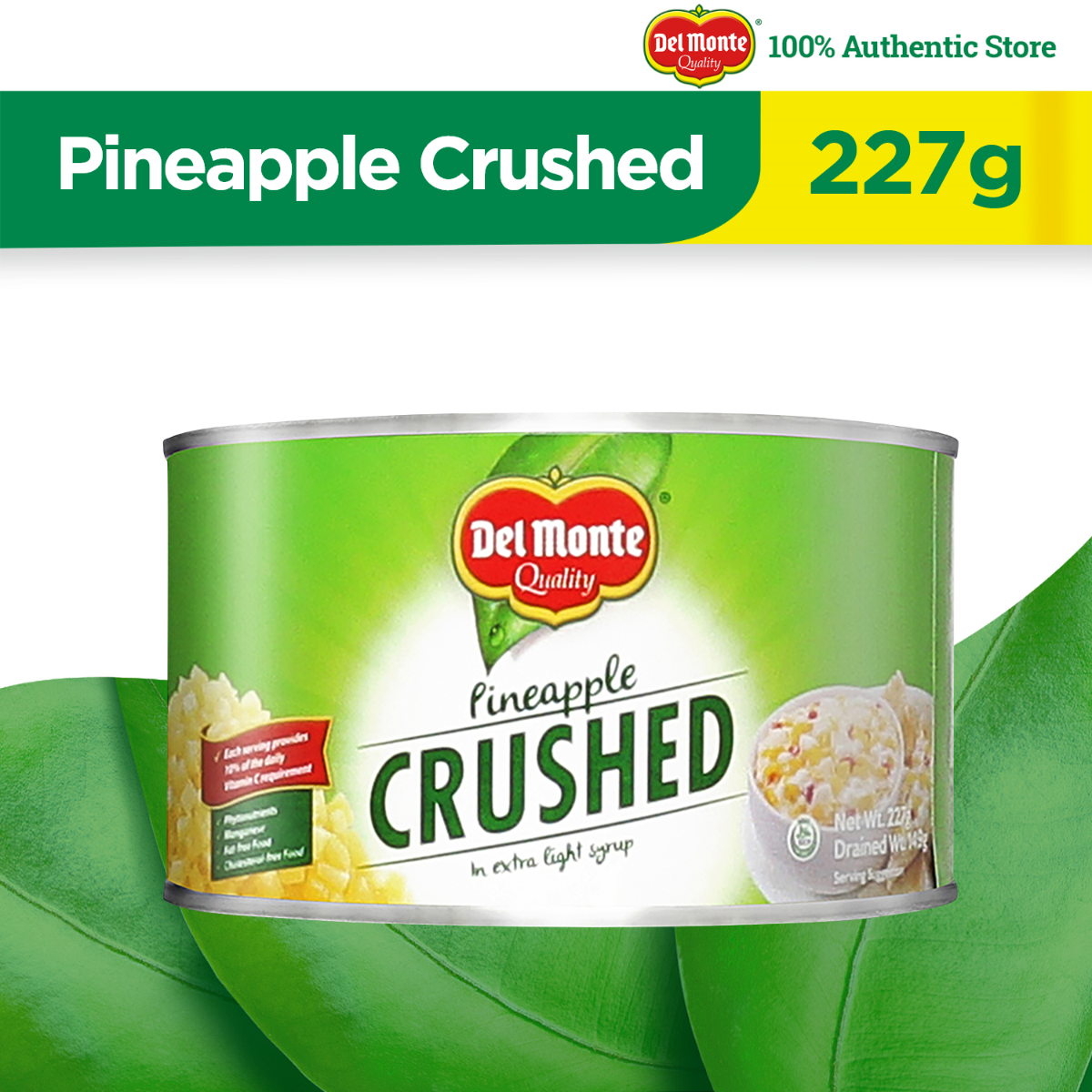 Del Monte Pineapple Crushed 227g
---
You also might be interested in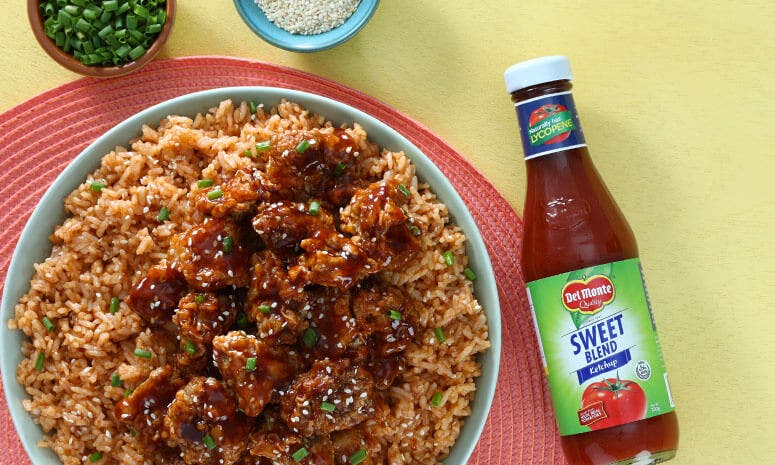 Crazy Karaage Rice Bowl Recipe
Now you can cook up this Japanese favorite the easy way!