Crazy Karaage Rice Bowl Recipe
Now you can cook up this Japanese favorite the easy way!
---
Categories
Main Dish, Chicken, Del Monte Condiments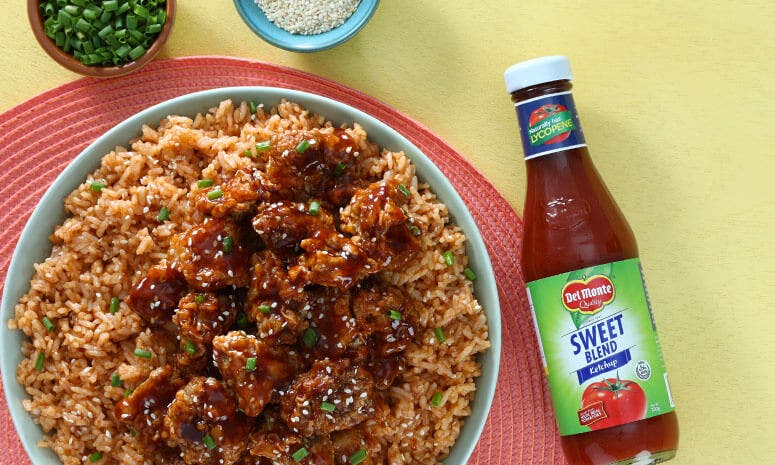 Ingredients
250 g chicken, thigh, cut into 1 x 1-inch cubes (bite-size pieces)
2 1/2 tsp garlic, minced
1 1/2 tsp ginger, minced
6 1/2 Tbsp soy sauce
2 pc egg, beaten in bowl
1 cup all-purpose flour
2 cup oil
1 cup DEL MONTE Sweet Blend Ketchup (320g)
3 Tbsp worcestershire sauce
3 tsp sesame oil
1 Tbsp wasabi paste (optional)
4 cup rice, cooked
3 stalk spring onion, cut into 2-inch length
1 tsp sesame seeds
Cooking Tools Needed
Measuring Cups
Spatula
Chopping Board
Measuring Spoon
Cooking Skills Needed
Deep Frying
Marinating
Slicing
Procedure
Marinate the chicken pieces in garlic, ginger, and soy sauce for 30 minutes.
Dredge the chicken in egg and flour. Deep-fry until golden brown. Set aside.
To make the sauce, mix all ingredients in a bowl.
Toss the fried chicken and 3 tablespoons of sauce. In a separate container, thoroughly mix the remaining sauce and 4 cups of rice.
Divide the rice into 4 bowls. Top with the glazed chicken, spring onion, and sesame seeds.
Lusog Notes
This delectable rice bowl is rich in protein which is essential for growth, development and repair of body tissues. It is also high in iron that is needed for normal metabolism and in the formation of red blood cells that carry oxygen in the body.
Chef's Tip
For this recipe, it is best to use Japanese style soy sauce. Also, hot sauce can be a substitute if wasabi is not available.
Featured Products
---
You also might be interested in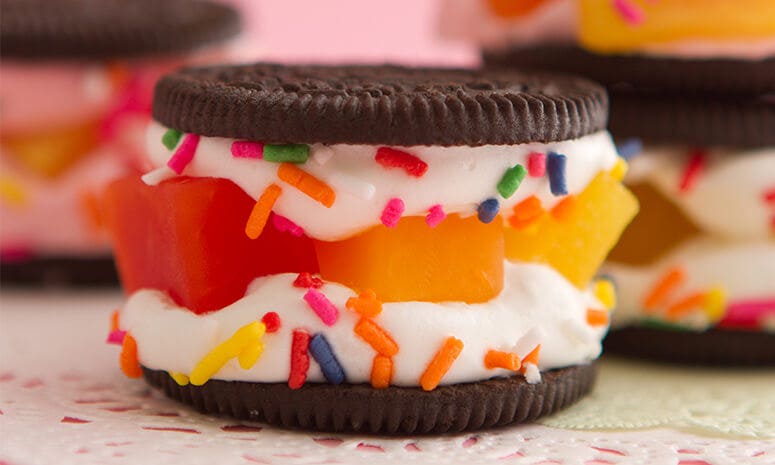 Choco Cheese Bites Recipe
Your kids will love this fun dessert that's made healthier with the fruity goodness of Del Monte Fruit Cocktail.