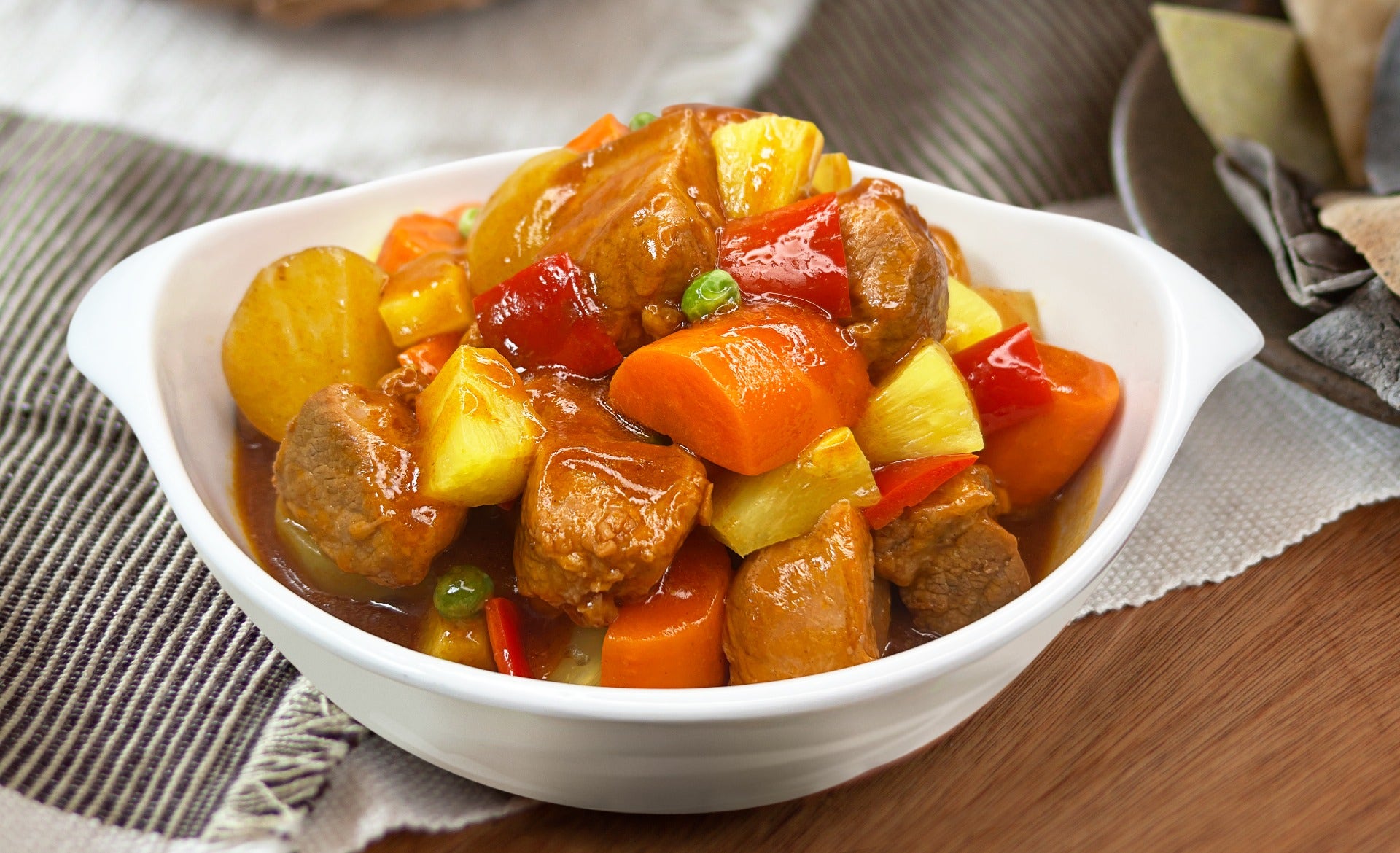 Ingredients
1 Kg pork, kasim, sliced into cubes
reserved pineapple syrup
2 Tbsp oil
1/2 cup onion, red, chopped
2 Tbsp garlic, crushed
4 Tbsp patis
1 pouch DEL MONTE Filipino Style Tomato Sauce (250g)
1 1/2 cup water
1/2 tsp pepper, black
1 1/2 cup potato, sliced into chunks
1 1/2 cup carrot, sliced into chunks
1/2 cup green peas
1 can DEL MONTE Pineapple Chunks (227g), drained, reserve syrup
1/2 cup bell pepper, red, sliced into 3/4-inch squares
Cooking Tools Needed
Can Opener
Chopping Board
Knife
Measuring Cups
Measuring Spoons
Pot
Spatula
Strainer
Procedure
Marinate pork in reserved pineapple syrup for at least 30 minutes.
Sauté onion and garlic until aromatic. Add the drained pork and sauté until lightly browned. Add patis and cook until almost dry.
Add DEL MONTE Filipino Style Tomato Sauce, reserved marinade, water, and pepper. Bring to a boil then turn down to simmer. Cover the pot and simmer for 35 minutes or until the pork is tender.
Add the potatoes and carrot and simmer for 5 minutes or until cooked. Add green peas, DEL MONTE Pineapple Chunks, and red bell pepper, and simmer for 1 minute.
Featured Products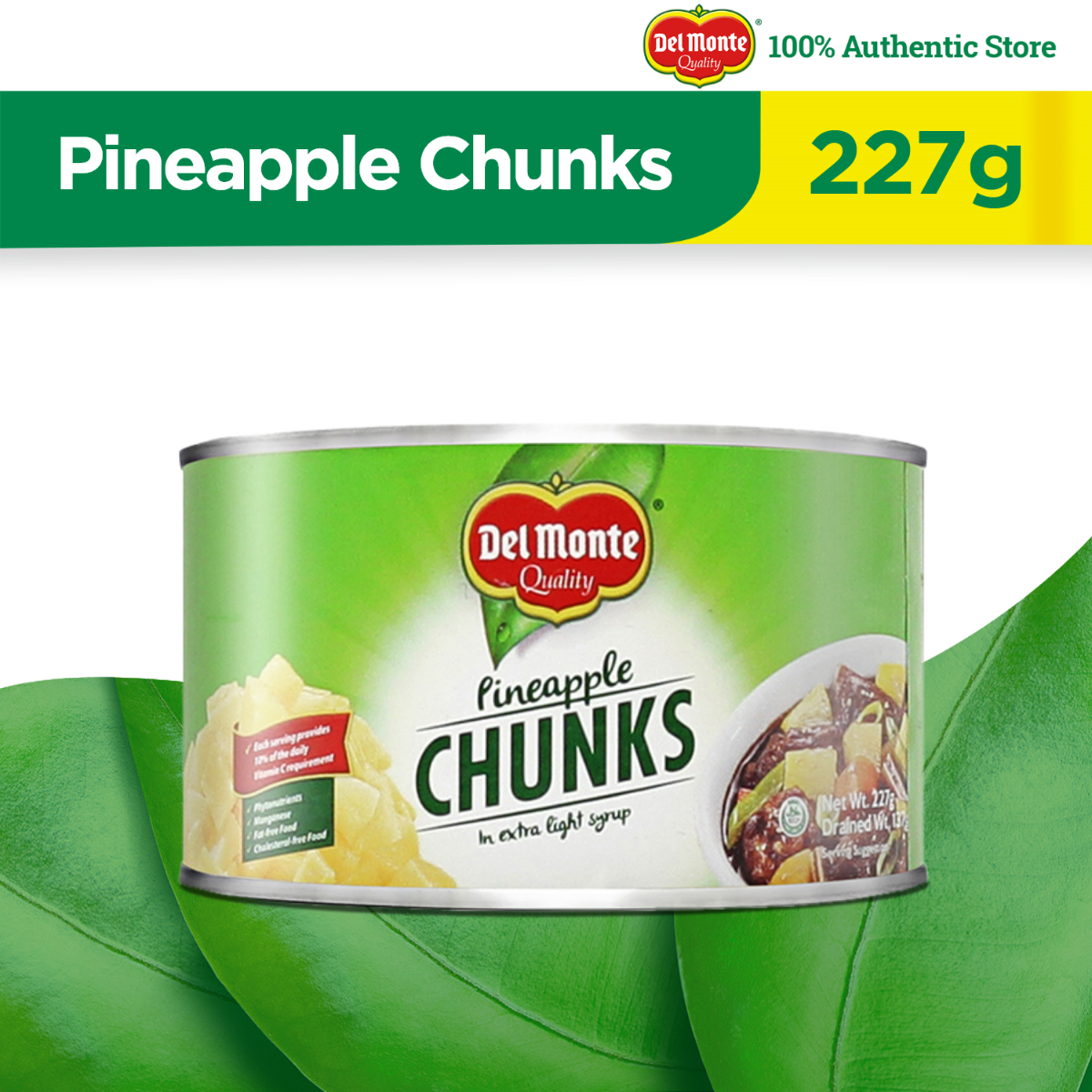 Del Monte Pineapple Chunks 227g
---
You also might be interested in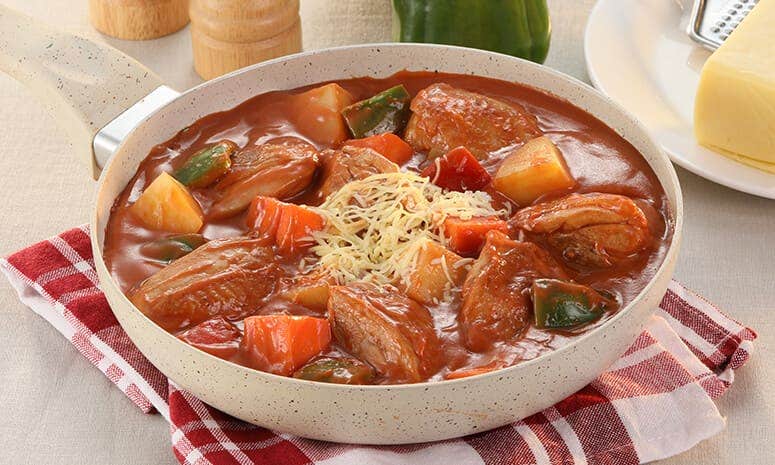 Cheesy Chicken Afritada Recipe
Give this saucy Pinoy favorite a yummy cheesy twist!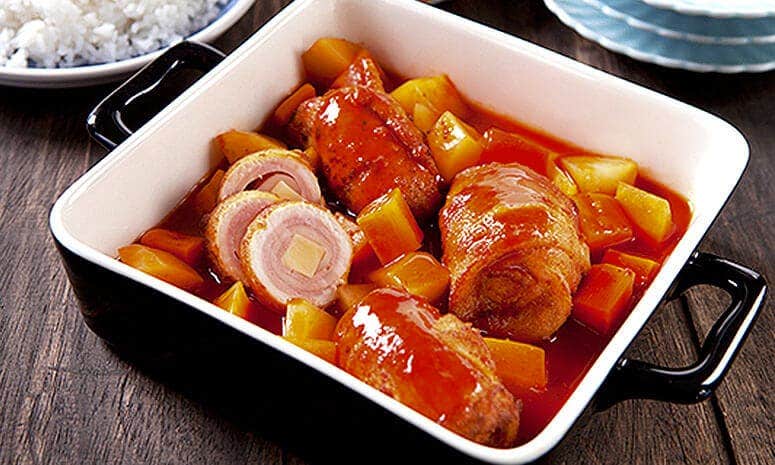 Chicken Cordon Bleu Afritada Recipe
Chicken Cordon Bleu prepared with a Filipino-Spanish twist.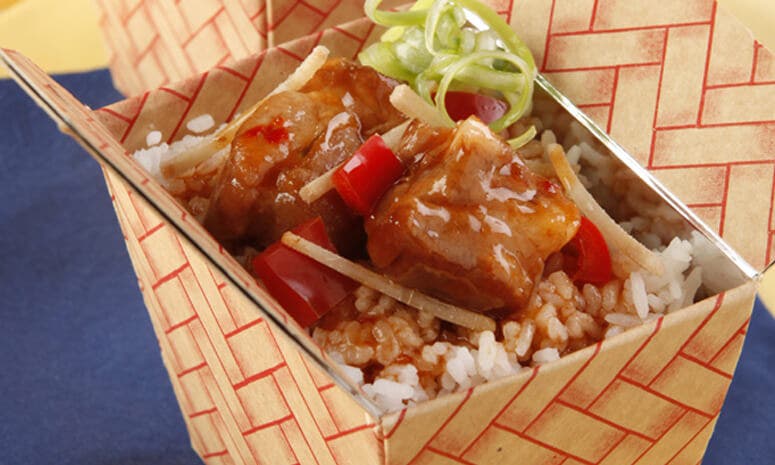 Spareribs in Afritada Sauce Recipe
You've never had afritada like this. Best of all, you can cook this up in just 3 steps.