Spareribs in Afritada Sauce Recipe
You've never had afritada like this. Best of all, you can cook this up in just 3 steps.
---
Categories
Main Dish, Pork, Del Monte Quick 'n Easy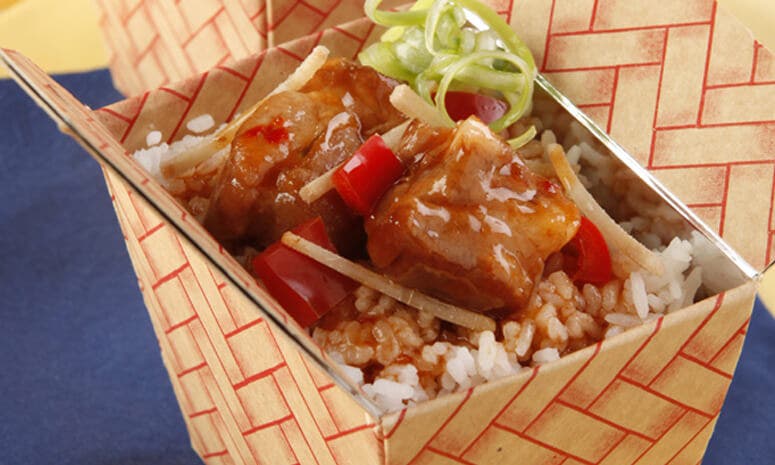 Ingredients
750 g pork, ribs, cut up
1 Tbsp patis
1 Tbsp garlic, minced
3 Tbsp oil
1 Tbsp ginger, cut into strips
1 1/2 Tbsp sugar, brown
1 pouch DEL MONTE Quick 'n Easy Afritada Sauce (80g)
3 Tbsp DEL MONTE Sweet Chili Sauce (325g)
1/2 cup water
1/4 cup bell pepper, red, diced
1 tsp leeks, sliced
Procedure
1. Combine spareribs, patis, and garlic. Mix well.
2. Heat oil, sauté meat and ginger until meat is light brown. Add brown sugar, then cook for a few minutes. Add DEL MONTE Quick 'n Easy Afritada Sauce, DEL MONTE Chili Sauce, and water. Cover and simmer over low heat until meat is tender.
3. Add bell pepper and leeks. Allow to simmer.
Lusog Notes
This Spareribs In Afritada Sauce dish provides iron which is needed for normal metabolism and is required for making red blood cells, which transport oxygen around the body.
Chef's Tip
Be sure to brown the meat properly to give a meatier taste to the whole dish. Pour out the excess oil from the meat before adding the brown sugar so that the sauce will not be too greasy.
Featured Products
---
You also might be interested in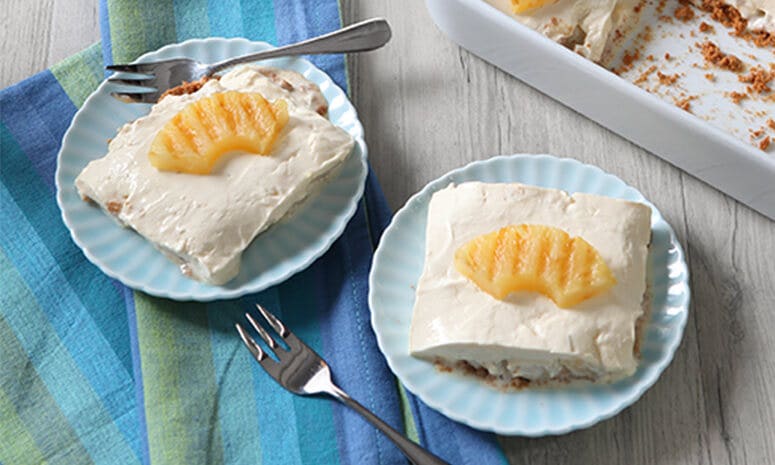 Frozen Pineapple Pie Recipe
Pineapples give a refreshing twist to this no-bake pie.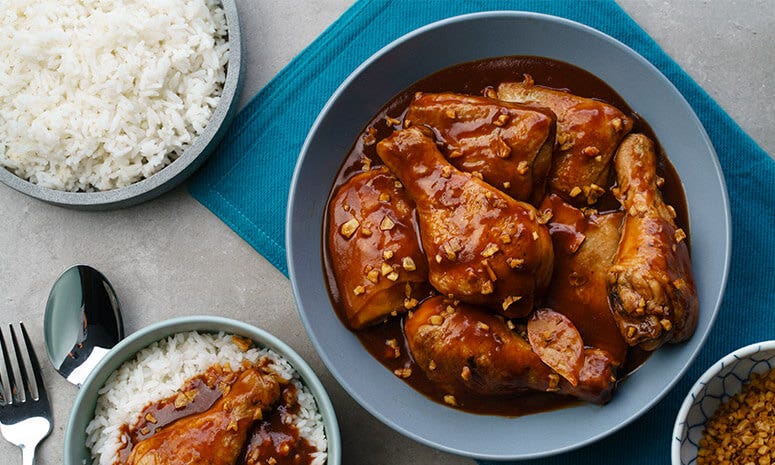 Kinamatisang Manok Recipe
All you need are simple ingredients for this sauce-sarap meal!