Piña-Sweet and Sour Recipe
---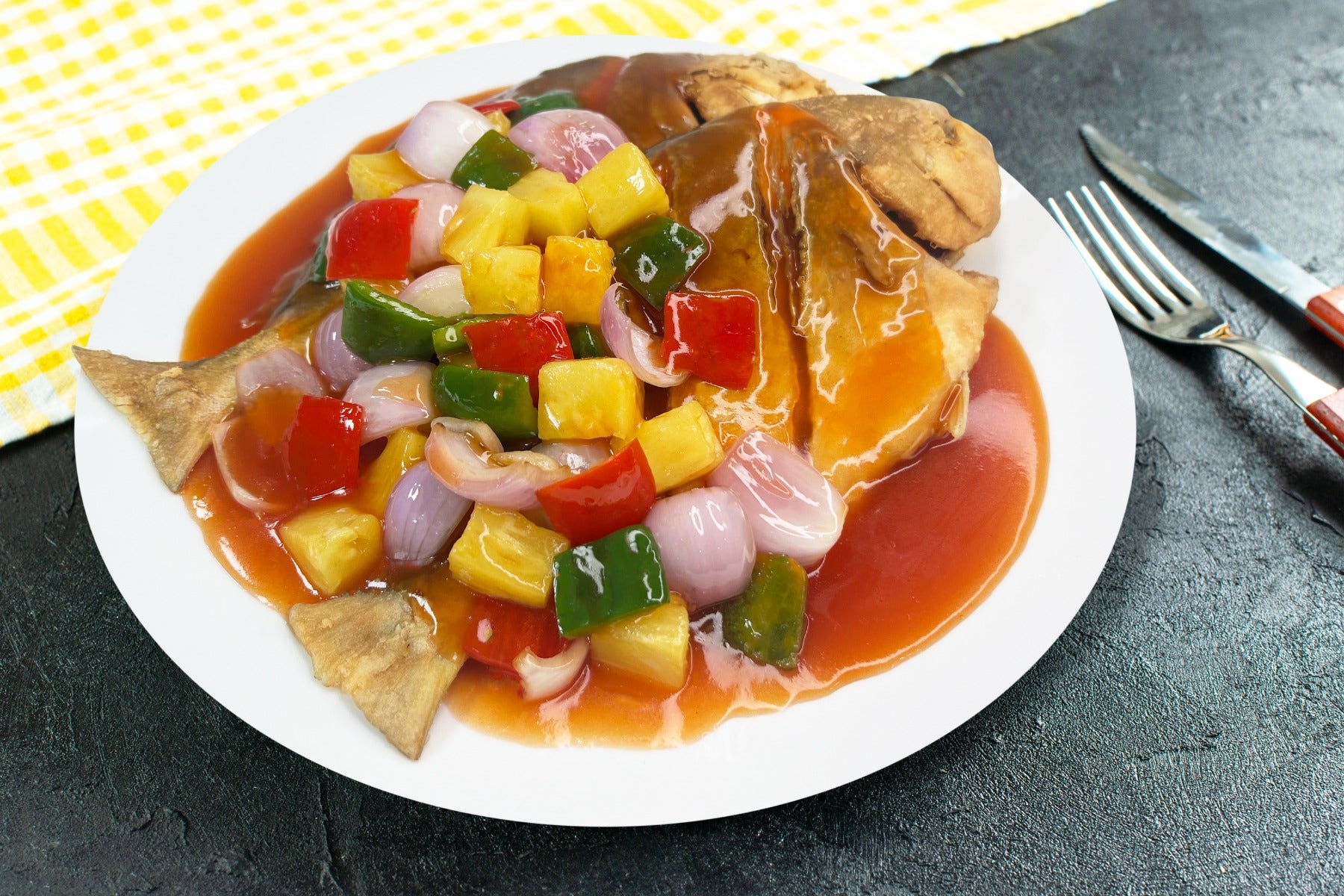 Ingredients
1 Kg pompano, white, approximately 2 pieces
1/2 cup cornstarch
3 cup oil
1 Tbsp oil
1 cup onion, red, quartered
1/2 cup bell pepper, red, sliced into 3/4-inch squares
1/2 cup bell pepper, green, sliced into 3/4-inch squares
6 Tbsp vinegar
6 Tbsp sugar, white
1 cup DEL MONTE Original Blend Ketchup (320g)
1 cup water
reserved pineapple syrup
1 Tbsp cornstarch, dissolved in 1 tablespoon water
1/2 tsp salt
1 can DEL MONTE Pineapple Chunks (227g), drained, reserve syrup
Cooking Tools Needed
Can Opener
Chopping Board
Knife
Measuring Cups
Measuring Spoons
Pan
Spatula
Tongs
Cooking Skills Needed
Boiling
Frying
Sautéing
Simmering
Slicing
Procedure
Coat the fish with cornstarch then fry until golden brown. Set aside.
In another pan, sauté the onion and bell peppers until aromatic. Set aside.
Using the same pan, add the vinegar, sugar, DEL MONTE Original Blend Ketchup, water, reserved pineapple syrup, dissolved cornstarch, and salt. Bring to a boil and simmer until thick.
Add the fried fish, sautéed vegetables, and DEL MONTE Pineapple Chunks.
Featured Products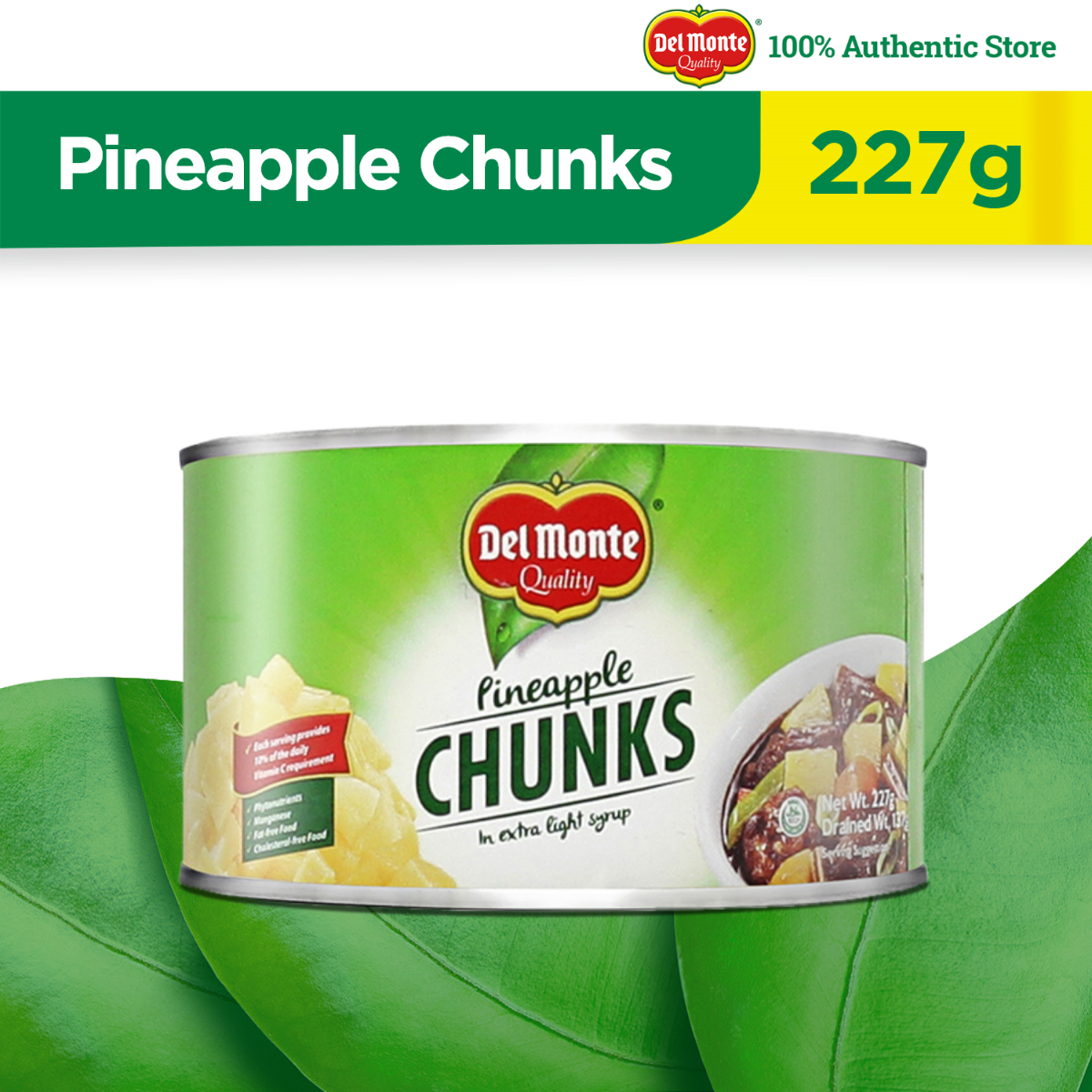 Del Monte Pineapple Chunks 227g
---
You also might be interested in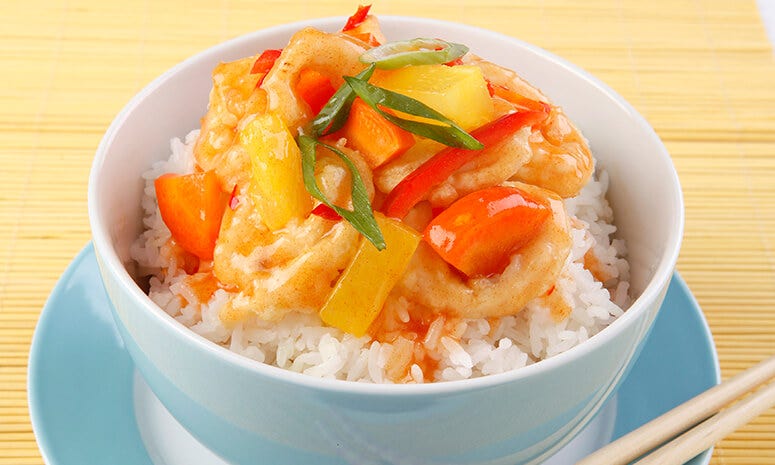 Sweet and Sour Calamares Recipe
Make fried calamares more special with this recipe.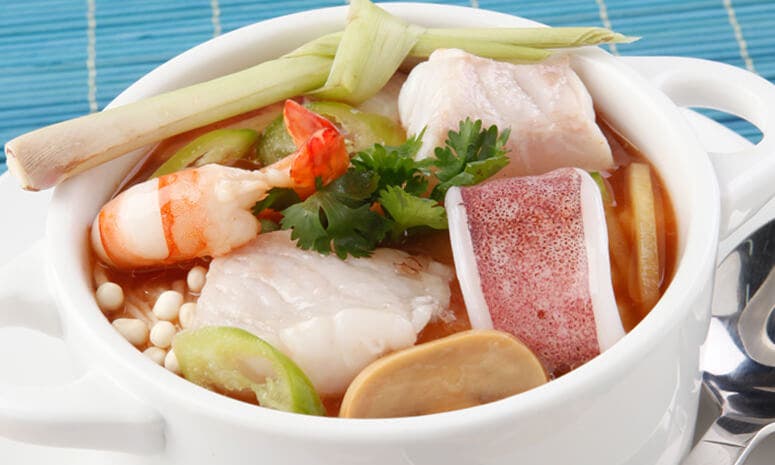 Sweet and Sour Seafood Soup Recipe
Enjoy the balanced flavors of this sumptuous seafood soup.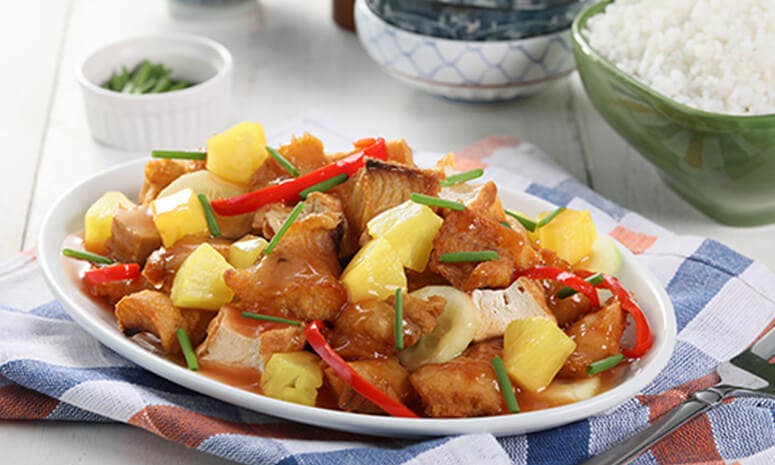 Sweet And Sour Tofu Fish Recipe
Sweet and Sour Fish is made extra-special with this recipe.