Sweet and Sour Calamares Recipe
Make fried calamares more special with this recipe.
---
Categories
Main Dish, Seafood, Del Monte Quick 'n Easy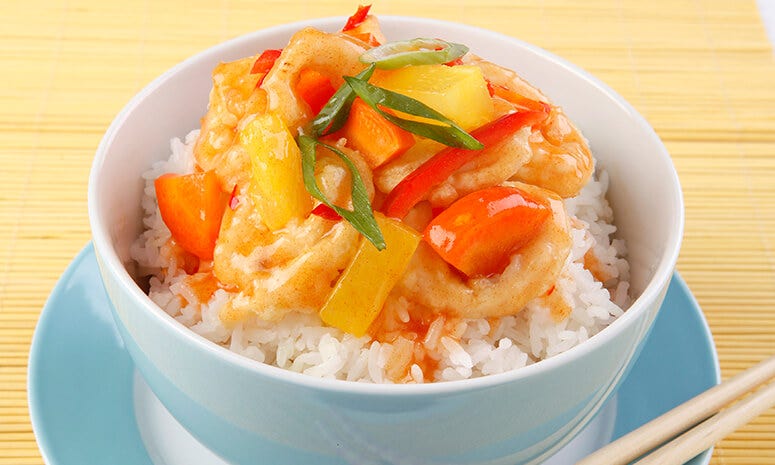 Ingredients
2 pc egg
2/3 cup cornstarch
1/4 tsp salt
1/8 tsp white pepper
1 kg squid, ink sac and skin removed, then sliced 1/2 cm thick
2 cup oil, for deep-frying
1 tsp oil
2/3 cup carrot, sliced
1 pack DEL MONTE Quick 'n Easy Sweet and Sour Mix (57g), dissolved in 1/3 cup water
2 Tbsp cornstarch, dissolved in reserved pineapple syrup
1 pouch DEL MONTE Pineapple Tidbits (115g), drained, reserve syrup
1/3 cup bell pepper, red, cut into strips
1/2 cup leeks, sliced
Procedure
Mix eggs, cornstarch, salt, and pepper until smooth. Drain squid of any excess liquid. Combine with cornstarch mixture. Deep-fry pieces until golden brown. Drain oil in paper towels. Set aside.
Stir-fry carrot in oil until cooked. Add dissolved DEL MONTE Quick 'n Easy Sweet & Sour Mix and pineapple syrup mixture. Boil then simmer until thick.
Add DEL MONTE Pineapple Tidbits, bell pepper, and leeks. Pour over fried squid.
Lusog Notes
This Sweet And Sour Calamares dish is high in iron needed for the formation of red blood cells that distribute oxygen to the rest of the body. It is also high in vitamin A which is important for normal vision and healthy skin.
Chef's Tip
When deep-frying, fill the pan only halfway to avoid the oil from spilling over when you put in the calamares.
Featured Products
---
You also might be interested in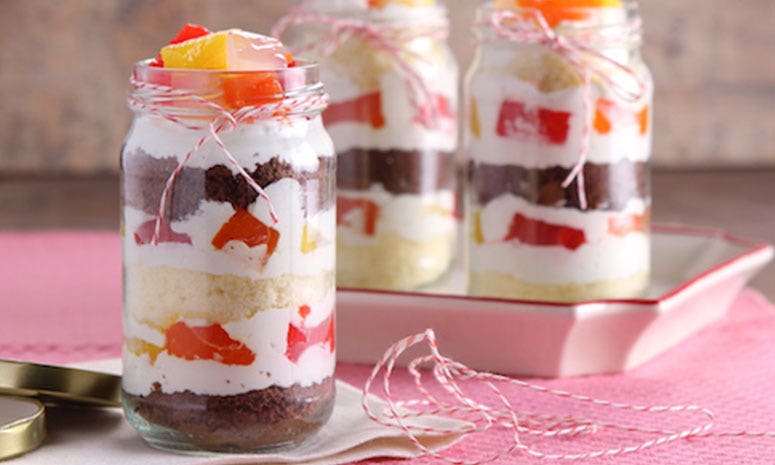 Fruit Shortcake in a Bottle Recipe
This dessert on-the-go makes for great gifts too!