Pancake Balls Recipe
This treat can be a handy breakfast, snack, or dessert!
---
Categories
Dessert, Fruit, Del Monte Fruit Cocktail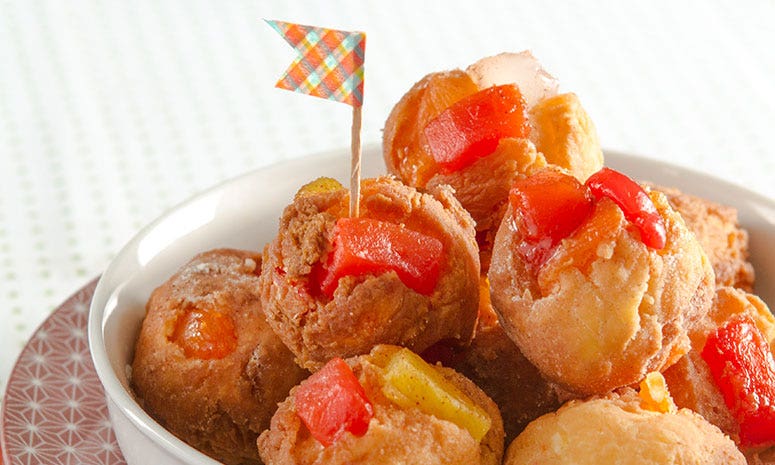 Ingredients
1 pc egg, beaten
1/2 cup reserved fruit cocktail syrup
1 pack hotcake mix
2 Tbsp sugar, white
1 can DEL MONTE Fiesta Fruit Cocktail (432g), drained, reserved syrup
- cooking oil
2 Tbsp powdered sugar
1 tsp cinnamon, ground
Cooking Tools Needed
Mixing Bowl
Paper Towel
Sauce Pot
Tray
Procedure
In a mixing bowl, mix all the ingredients for the batter, then fold-in DEL MONTE Fiesta Fruit Cocktail.
Form every 1 tablespoon of the mixture into balls. Deep-fry in oil until golden brown. Drain on paper towels. Set aside.
Using a strainer, dust with combined powdered sugar and cinnamon.
Lusog Notes
This Pancake Balls dish is a source of vitamin C that helps strengthen the immune system and fight common infections.
Chef's Tip
Do not overmix the batter. Mix only until the ingredients are combined to keep the product fluffy. Overmixing results to a tougher product because of overdeveloped proteins.
Featured Products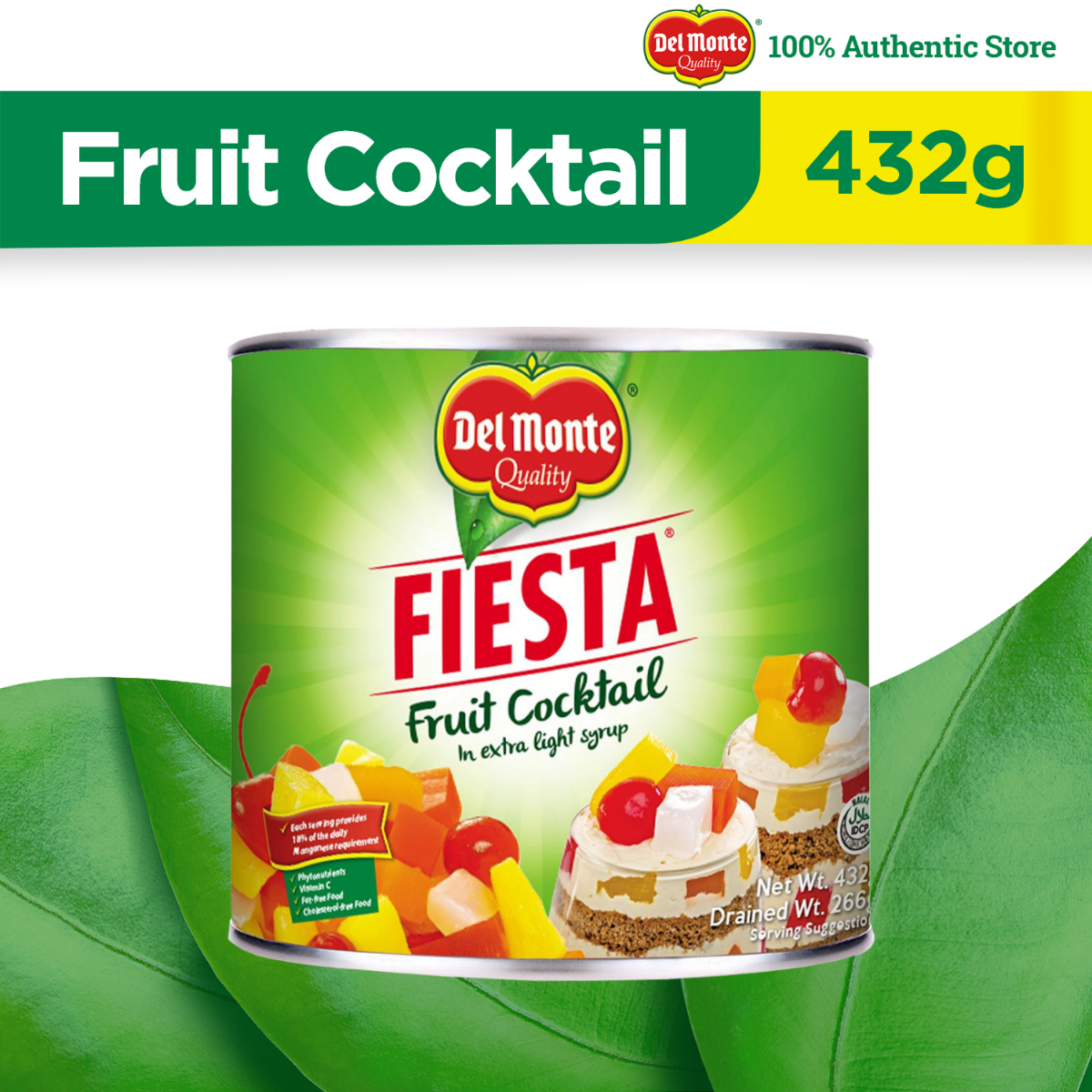 Del Monte Fiesta Fruit Cocktail 432g
---
You also might be interested in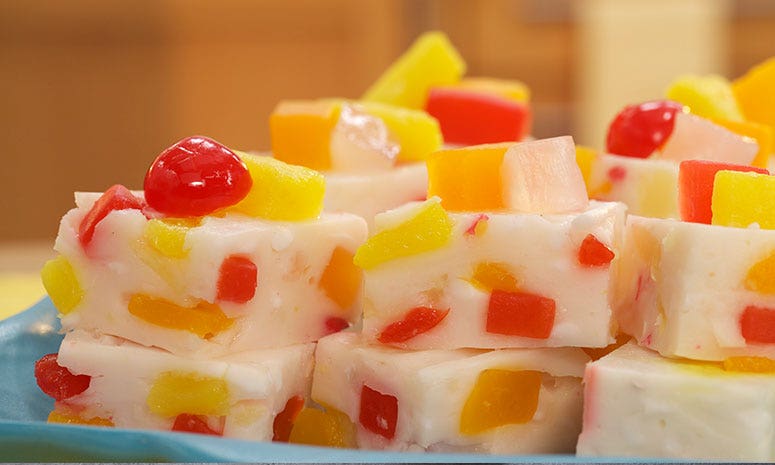 Add a modern twist to a traditional treat with this new take on Maja Blanca!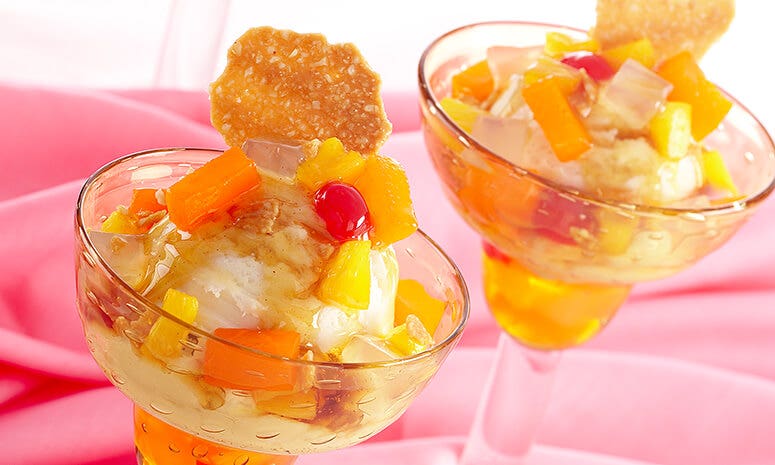 Your cakes and ice cream will taste tops with this fruity topping!
Fiesta Fruit Jelly Recipe
Bring smiles to the table with this fun, colorful dessert!