Leche Gulaman Recipe
This jelly dessert is an interesting mix of fruits and milk!
---
Categories
Dessert, Fruit, Del Monte Fruit Cocktail
Cooking Time
1 hr. and 6 mins.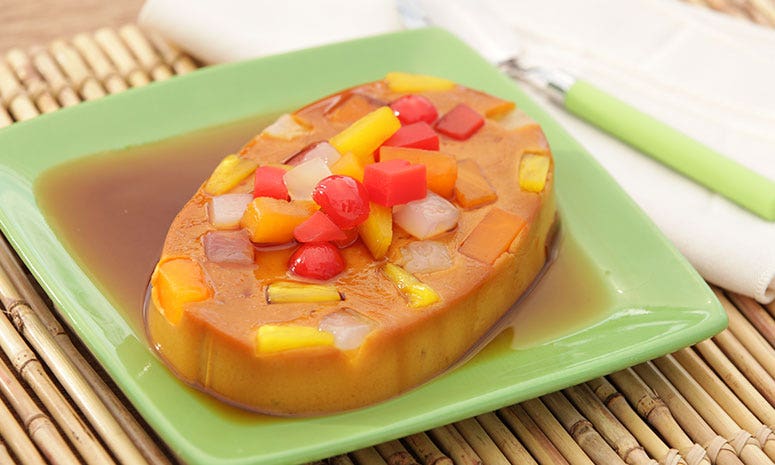 Ingredients
1/2 cup sugar, white
1 can DEL MONTE Fiesta Fruit Cocktail (432g), drained, reserve syrup
1 1/4 cup water
1 pc gulaman bar, yellow
2/3 cup sugar, white
3 pc egg, beaten
3/4 cup milk, evaporated
1 tsp vanilla extract
Procedure
1. Caramelize sugar in a pan. Divide into three llanera or molds. Spread 3/4 of DEL MONTE Fiesta Fruit Cocktail at the bottom of molds. Set aside.
2. Boil syrup-water mixture in covered pan. Add gulaman. Cook until gulaman has dissolved, then strain. Add sugar then pour back dissolved gulaman to the pan. Keep it warm.
3. Beat eggs.
4. Stir in milk and vanilla. Mix with gulaman. Cook over low heat with constant stirring for 10 minutes.
5. Pour into prepared llanera. Allow to cool. Cover and chill until ready to serve. Unmold, then top with remaining fruit cocktail.
Lusog Notes
A double serving of this tasty Leche Gulaman dessert gives you a source of vitamin A, which helps maintain healthy skin and normal vision. It also helps resist infections.
Chef's Tip
Keeping the dissolved gulaman warm while preparing the other ingredients will prevent it from setting.
Featured Products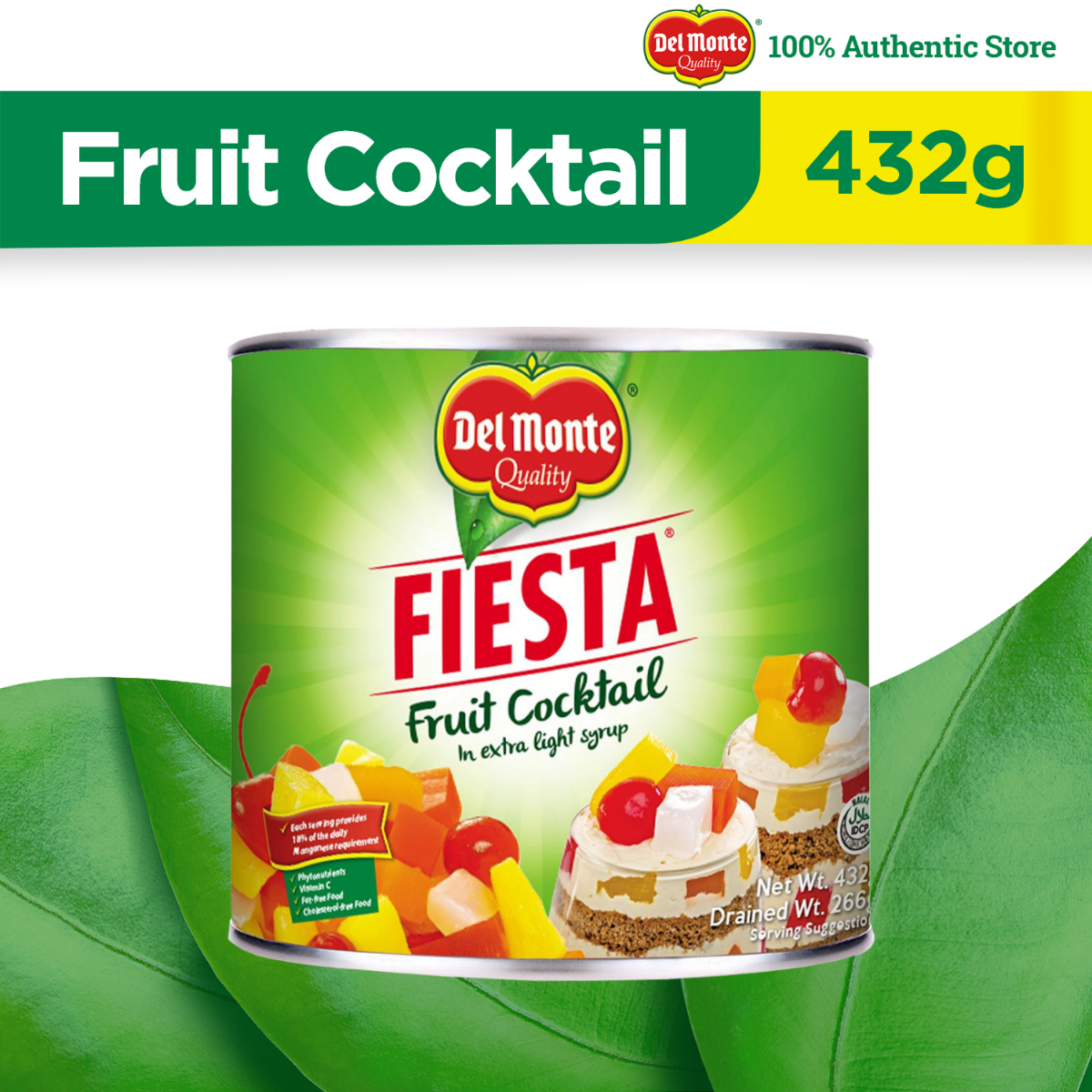 Del Monte Fiesta Fruit Cocktail 432g
---
You also might be interested in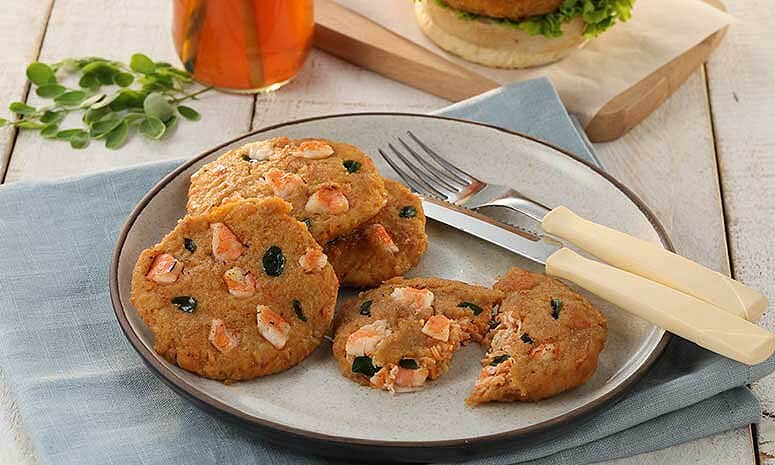 Shrimp Malunggay Burger Recipe
These patties are a great way to the family to eat healthier.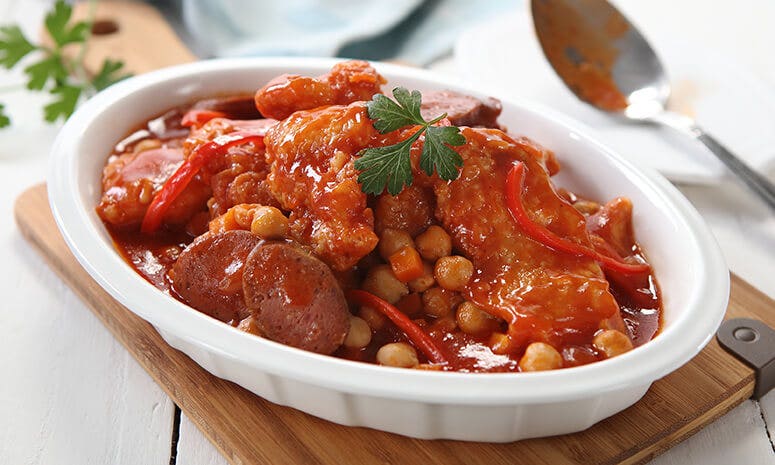 Here's a healthier version of a classic Spanish dish!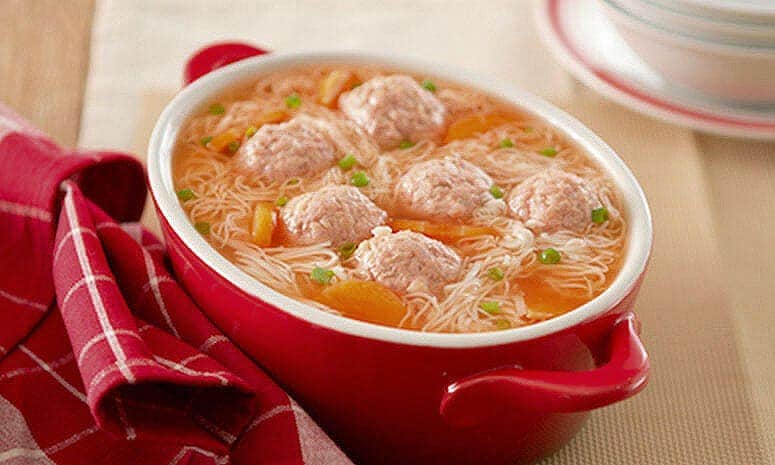 Savor the rich & comforting flavor of this classic soup.