Kinilaw ni LJ Recipe
Try this Kagay-anon dish by ka-Kitchenomics LJ Flores!
---
Categories
Appetizer, Seafood
Cooking Time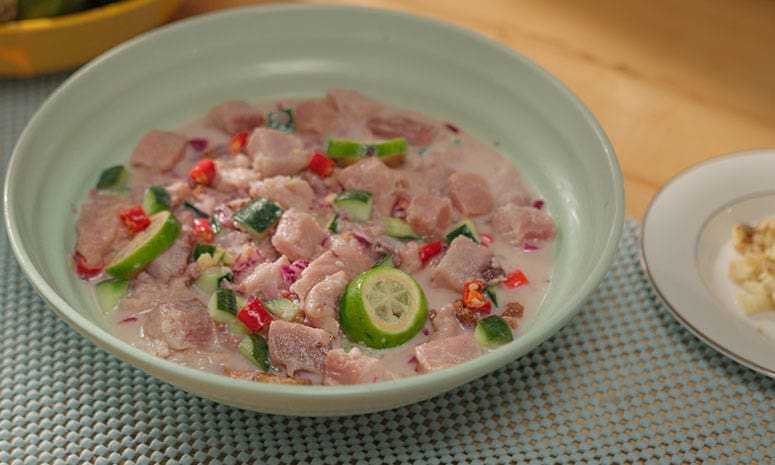 Ingredients
1 kg tuna, sushi grade, sliced into 1/2-inch cubes
1 bottle DEL MONTE Red Cane Vinegar
1 can clear soda
2 pcs tabon-tabon, sliced crosswise, scoop the inside then chop
1/3 cup ginger, peeled and finely chopped
1 1/2 cup onion, red, chopped
3 3/4 cups cucumber, cut into 1/4-inch dice
5 pcs siling labuyo, sliced thinly
4 pcs suha (Mindanao)
1/4 cup clear soda
1 tsp salt
Cooking Tools Needed
Chopping Board
Measuring Spoon
Spoon
Mixing Bowl
Strainer
Measuring Cups
Rubber Spatula
Procedure
1. Wash the fish with 1 cup DEL MONTE Red Cane Vinegar. Allow the fish to sit in the vinegar for 30 seconds to remove the fishy smell then drain. Discard the vinegar. Next, rinse the fish with clear soda. Drain and discard the soda.
2. In another bowl, mix the tabon-tabon to 1 cup DEL MONTE Red Cane Vinegar then let it sit for about 3 - 5 minutes until the vinegar become milky. Strain the milky vinegar and discard the tabon-tabon bits. Add the vinegar to the tuna.
3. Add the ginger, red onions, cucumber, and siling labuyo to the fish then mix. Add the sliced suha.
4. Add clear soda and season with salt. Adjust the sauce by adding soda, tabon-tabon or more suha according to your taste.
Featured Products
---
You also might be interested in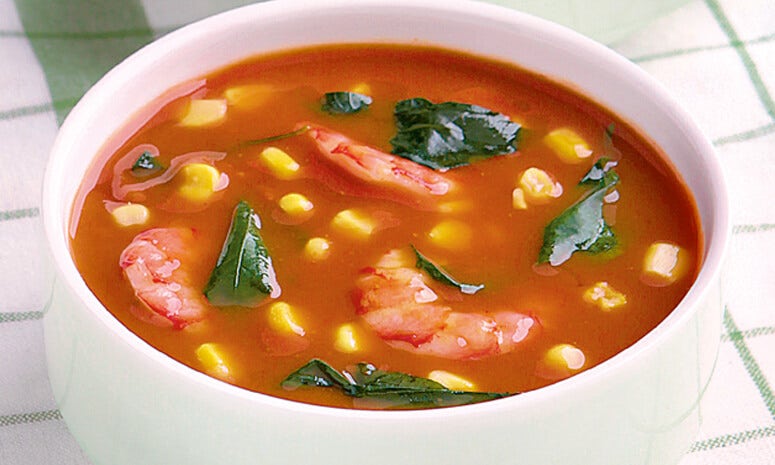 This hearty soup packs a flavor kick, thanks to Quick 'n Easy Curry Mix.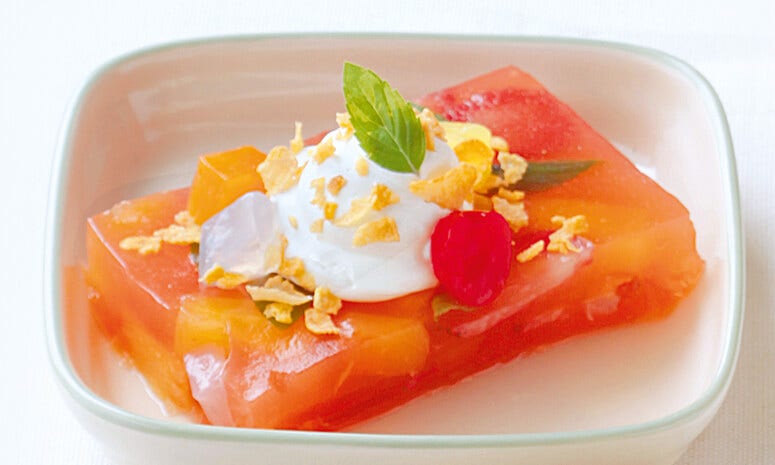 Tutti Fruitti Dessert Recipe
This light jelly dessert has the fruity goodness of Del Monte!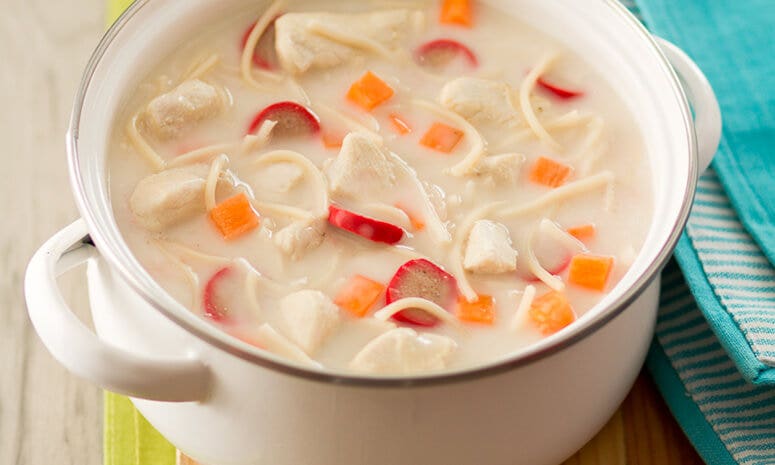 Kids will enjoy this rainy-day comfort food.