Holiday Pasta Recipe
Get into the holiday mood with this rich and hearty pasta dish that you can bring to your Christmas potluck parties!
---
Categories
Pasta/Noodles, Pasta, Del Monte Spaghetti Sauce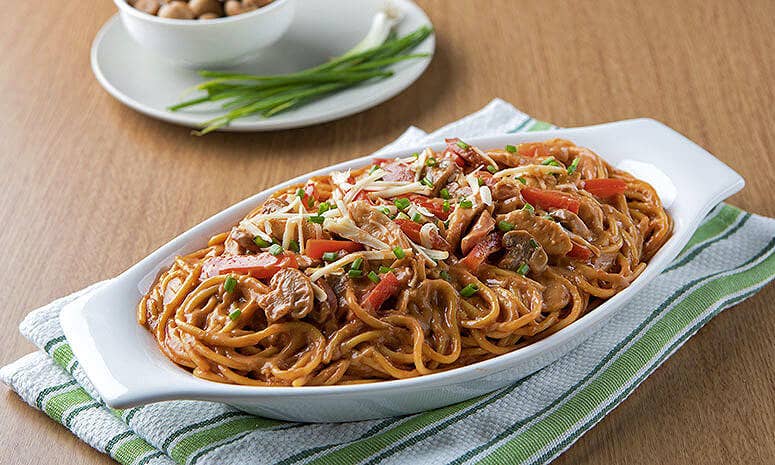 Ingredients
1/3 cup margarine
1/3 cup all-purpose flour
2/3 cup milk, evaporated (370ml)
2 Tbsp oil
2/3 cup garlic, crushed
2/3 cup onion, red, chopped
800 g chicken, breast fillet, cut into strips
1 1/3 cup button mushroom, canned, sliced
7 pc chicken hotdog, sliced
1 pouch DEL MONTE Filipino Style Spaghetti Sauce (900g)
3/4 cup bell pepper, red, cut into strips
1 1/3 cup water
1/4 pc chicken bouillon cube
1/2 tsp salt
2/3 pack DEL MONTE Spaghetti (900g), cooked
1/3 cup green onions (optional), chopped
1 cup cheese (optional), grated
Cooking Tools Needed
Chopping Board
Measuring Cups
Spatula
Procedure
1. WHITE SAUCE: Melt margarine in pan. Remove from heat and blend in flour until smooth. Add milk gradually while stirring. Set aside.
2. Sauté garlic, onions, chicken, mushroom and hotdog in oil. Add DEL MONTE Filipino Style Spaghetti Sauce, bell pepper, chicken stock, and salt. Simmer for 10 minutes or until chicken is tender. Blend in white sauce.
3. Pour over cooked DEL MONTE Spaghetti. Top with green onions and grated cheese, if desired.
Lusog Notes
This Holiday Pasta recipe is a source of Vitamin B1 that helps convert food into energy and niacin that promotes normal digestion and healthy skin.
Chef's Tip
In making the white sauce, cook the margarine and flour for one minute over low heat. The mixture should not brown to keep the sauce white. Overcooking the flour will add color to the sauce.
Featured Products
---
You also might be interested in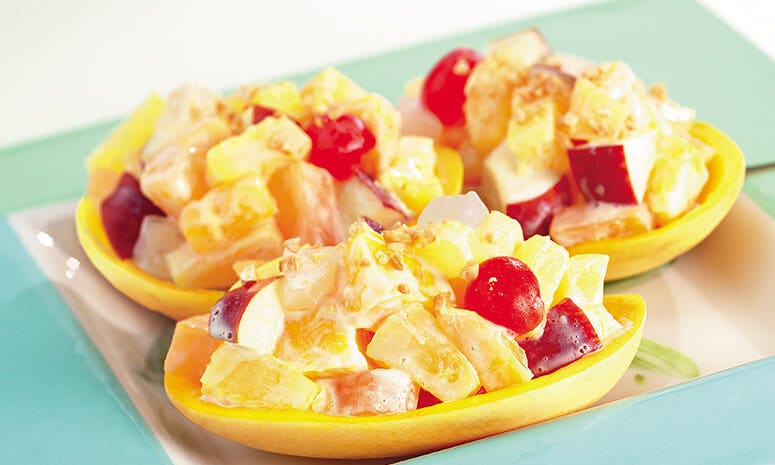 Fiesta Mango Salad Recipe
Add a different twist to your usual fruit salad. Apples, mango, and cashews give it a different feel.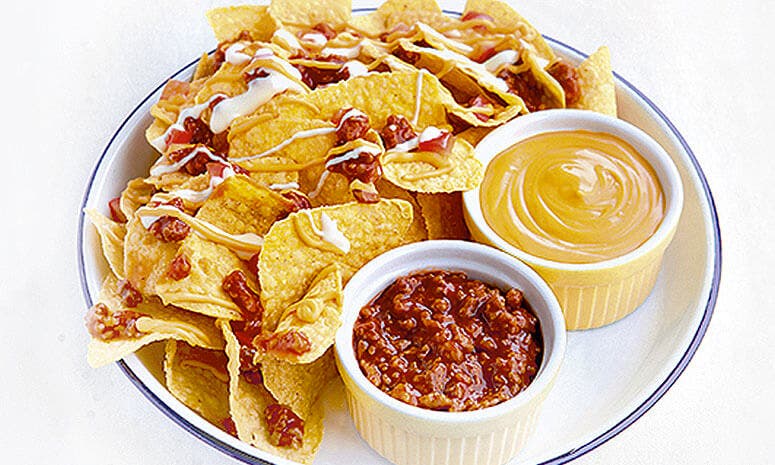 Prepare a perfect TV or movie treat for kids and kids-at-heart.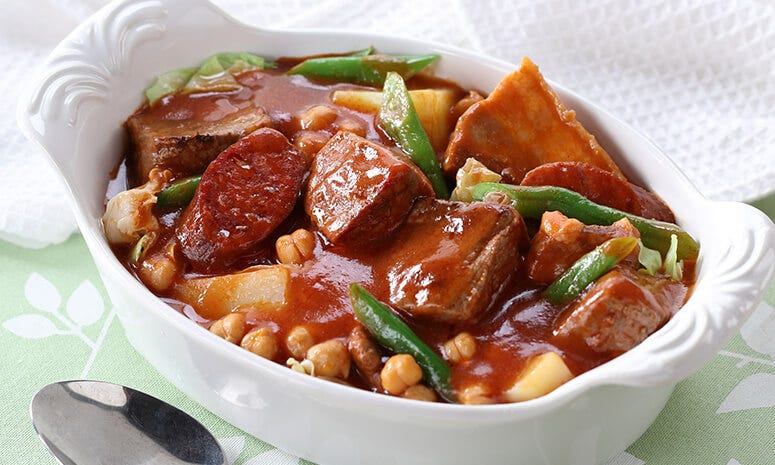 Learn how to prepare this traditional Spanish stew the Del Monte way!