Chips and Dip Recipe
Prepare a perfect TV or movie treat for kids and kids-at-heart.
---
Categories
Appetizer, Beef, Del Monte Spaghetti Sauce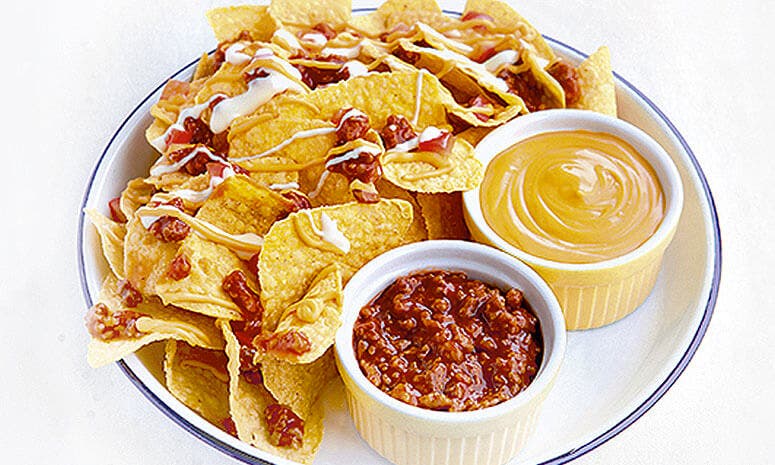 Ingredients
2 Tbsp oil
1/3 cup onion, red, chopped
100 g beef, ground
1/4 cup button mushroom, canned, sliced
1/2 cup DEL MONTE Italian Style Spaghetti Sauce (250g)
5 cup nachos or tortilla chips
1/4 cup tomato, seeded and diced
1/2 cup cheese spread
- sour cream, optional
Procedure
Sauté onion and beef until cooked. Add mushrooms. Cook for 2 minutes.
Add DEL MONTE Italian Style Spaghetti Sauce. Cook while stirring for 5 minutes or until slightly dry. Set aside.
Arrange chips on plate. Top with saut

é

ed mixture and tomatoes. Drizzle with cheese spread. Serve with sour cream if desired. Serve immediately.
Lusog Notes
This Chips and Dip dish contains calcium needed for bone health and vitamin A that helps keep the immune system healthy.
Chef's Tip
For a really beefy sauce, lightly toast the ground beef and mushrooms. Toasting the meat caramelizes the proteins and sugars that release a deeper and meatier taste.
Featured Products
---
You also might be interested in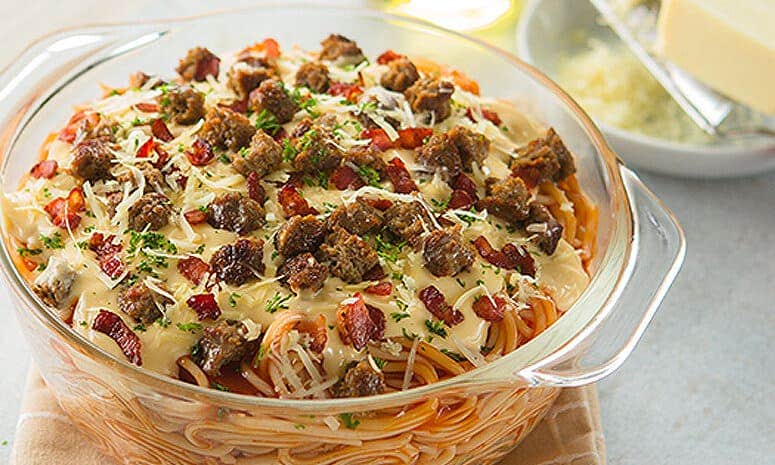 Bacon Cheeseburger Pasta Recipe
Prepare this easy recipe for your next potluck!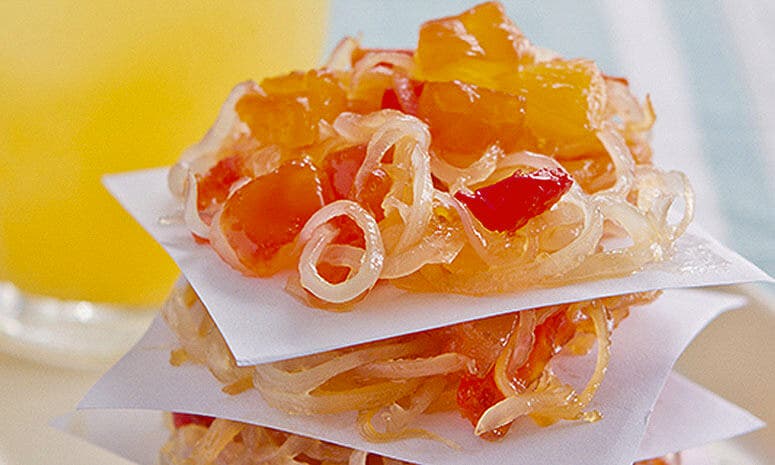 Re-create this local treat with the goodness of fruit!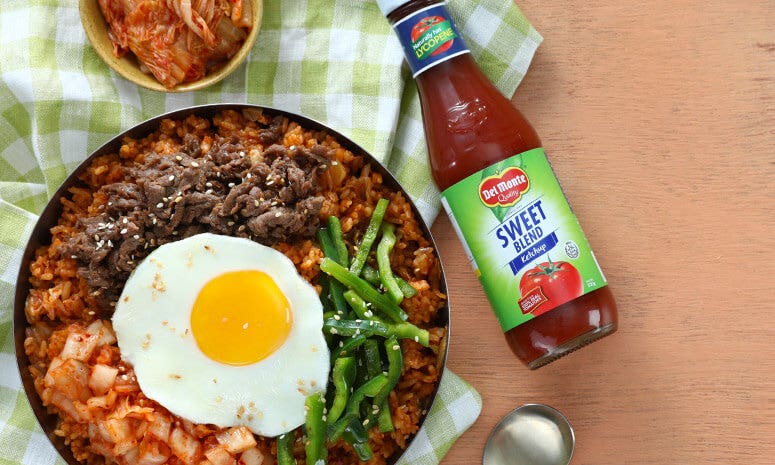 Can't get enough of this Korean rice bowl? Now you can make it at home!