Everyday Bibimbap Recipe
Can't get enough of this Korean rice bowl? Now you can make it at home!
---
Categories
Main Dish, Beef, Del Monte Condiments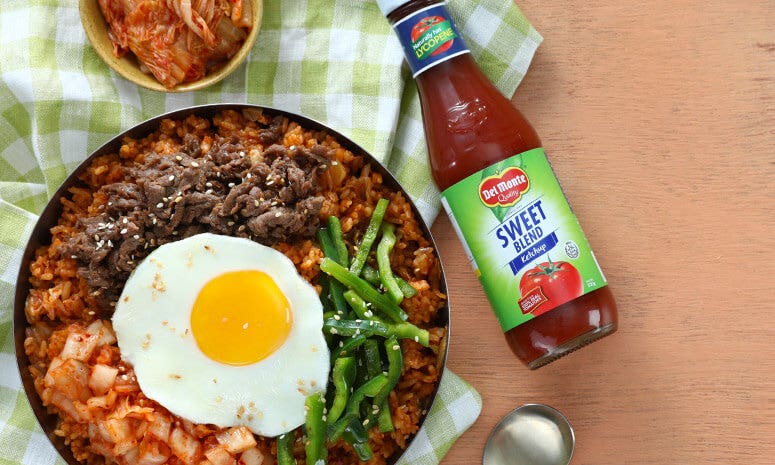 Ingredients
1 1/4 cup DEL MONTE Sweet Blend Ketchup (320g)
1/8 cup garlic, minced
2 1/2 tsp sesame oil
1 tsp ginger, minced
1/2 cup soy sauce
2 Tbsp oil
500 g beef, sirloin, sukiyaki cut then strips
1/3 cup bell pepper, green, julienned
1/2 cup kimchi, roughly chopped for sautéing
5 cup rice, cooked
2/3 cup kimchi, chopped, for garnish
5 pc egg, sunny side up
1 Tbsp sesame seeds
Procedure
Mix the DEL MONTE Sweet Blend Ketchup, garlic, sesame oil, ginger, and soy sauce in a bowl. Spoon enough to marinate the beef for 15 minutes. Drain and reserve marinade.
In a pan, stir-fry beef in batches over high heat. Set aside.
In the same pan, sauté green bell pepper then set aside. Still using the same pan, sauté the kimchi then add the reserved marinade. Bring to a boil. Add rice and thoroughly mix.
To assemble, put 1 cup of rice, then top with green bell pepper, 2 tablespoons kimchi, and beef. Top with egg then sprinkle with sesame seeds to garnish.
Lusog Notes
This tasty rice bowl is high in vitamin A and niacin. Vitamin A helps form and maintain healthy skin, skeletal and soft tissues. On the other hand, niacin helps keep the digestive and nervous systems healthy.
Chef's Tip
For best results, use Japanese-style soy sauce.
Featured Products
---
You also might be interested in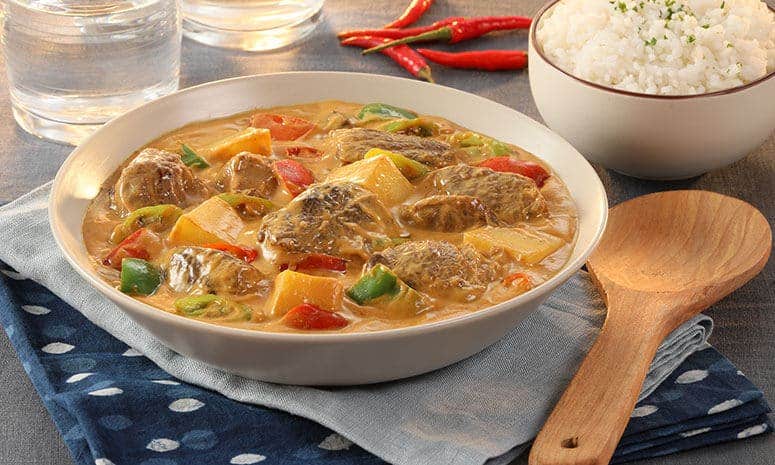 Enjoy the exciting flavors of this heartwarming stew.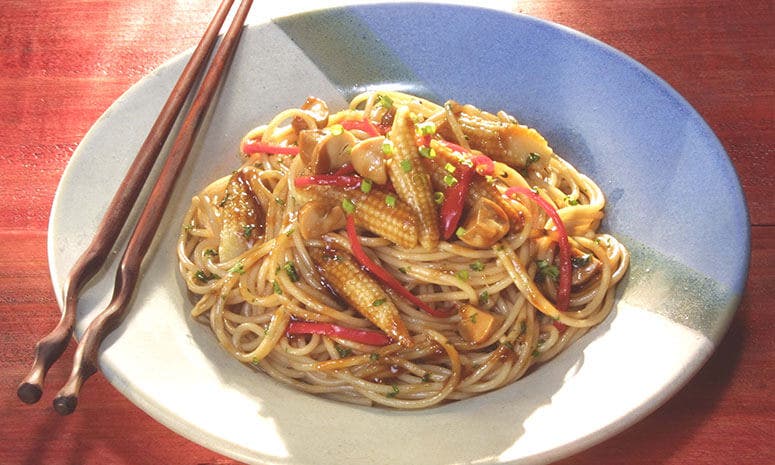 Oriental Garlic Pasta Recipe
East meets west with this take on Asian pasta.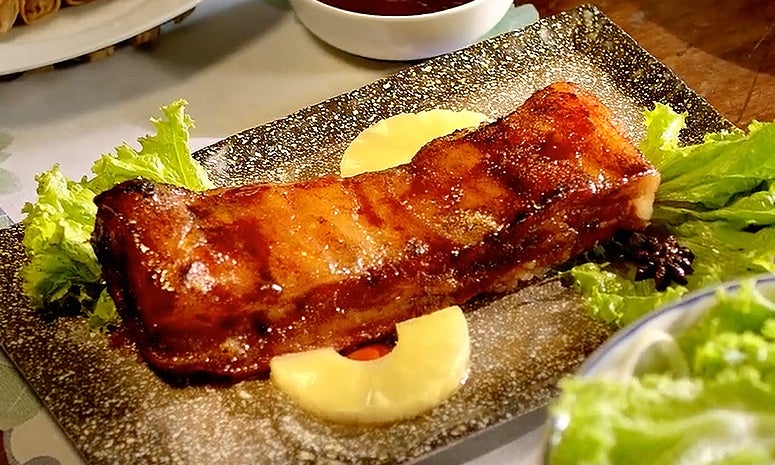 Hamon Bulakenya ni Rheeza Recipe
Ka-Kitchenomics Rheeza Hernandez shares a special family recipe she's inherited.