Oriental Garlic Pasta Recipe
East meets west with this take on Asian pasta.
---
Categories
Pasta/Noodles, Vegetable, Del Monte Pasta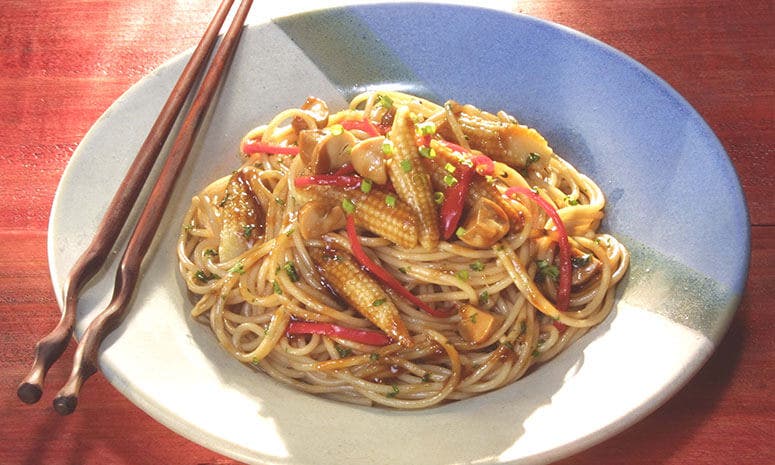 Ingredients
2 Tbsp garlic, minced
3/4 cup button mushroom, canned, quartered
1/4 cup butter or margarine
1/2 pc beef bouillon cube
3 Tbsp oyster sauce
100 g young corn, each cut into 2 diagonally
1/4 tsp salt
1/3 cup bell pepper, red, cut into strips
3/4 cup water
2 Tbsp all-purpose flour, dissolved in 1/4 cup water
2 Tbsp parsley, chopped
2 Tbsp onion, green, chopped
1 pack DEL MONTE Spaghetti (175g), cooked
Procedure
1. Sauté garlic and mushroom in butter or margarine for 2 minutes. Add beef bouillon, oyster sauce, young corn, salt, and bell pepper. Sauté for 1 1/2 minutes. Add water and simmer for 3 minutes.
2. Add dissolved flour and stir until sauce thickens. Add parsley and green onions. Pour over or blend with cooked DEL MONTE Spaghetti.
Lusog Notes
Two servings of this pasta gives you a source of iron for normal metabolism and of vitamin A for healthy skin and normal vision.
Chef's Tip
Be sure to boil the sauce for at least 5-10 minutes after adding the flour so that the finished sauce will not taste starchy. Mixing the sauce as you add the flour mixture also ensures that the sauce is lump-free.
Featured Products
---
You also might be interested in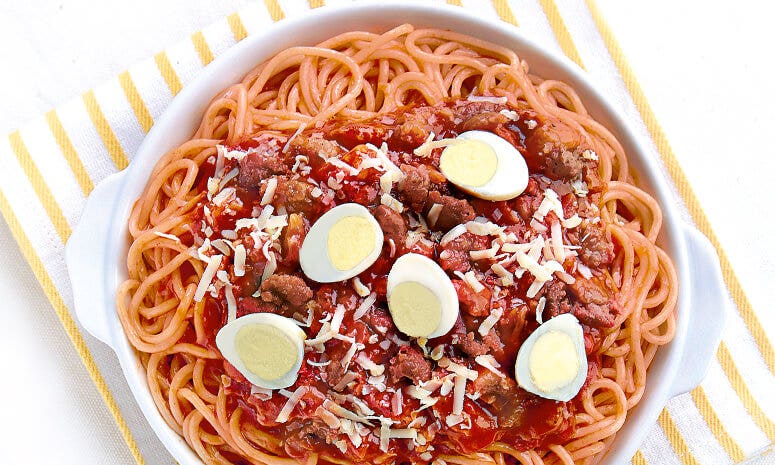 Longganisa and Quail Eggs Spaghetti Recipe
Breakfast leftovers make an encore in this merienda recipe that's packed with flavors.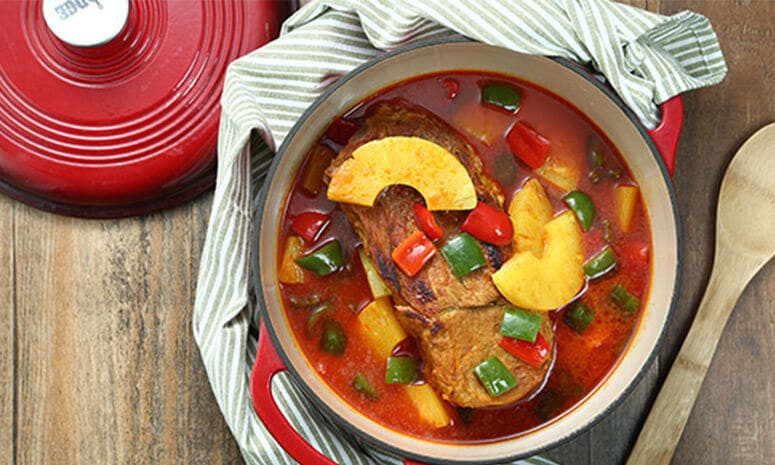 Pineapple Pot Roast Recipe
A pina-level up twist to comforting pot roast.