Hawaiian Burger Steak Recipe
This kid-friendly dish is a delightful blend of sweet and savory.
---
Categories
Main Dish, Beef, Del Monte Tomato Sauce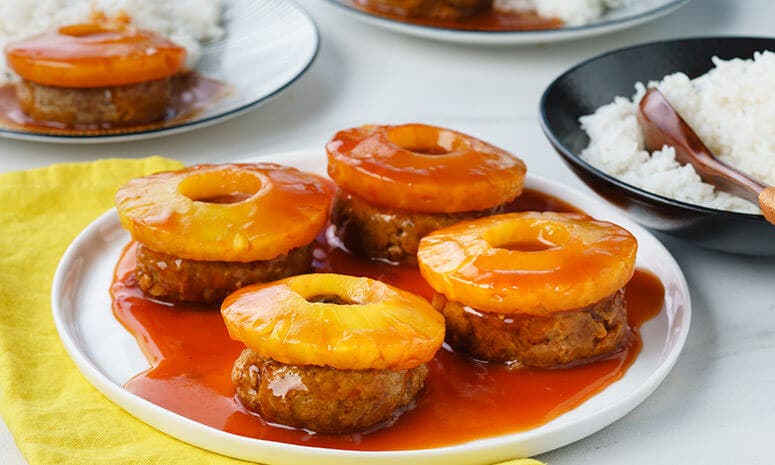 Ingredients
300 g beef, ground
1/2 cup bread crumbs
2 tsp worcestershire sauce
1/2 cup onion, red, chopped
1 1/2 tsp salt
1/2 tsp pepper, black
1 pc egg
1 pouch DEL MONTE Filipino Style Tomato Sauce (200g)
1/2 cup water
1 pc beef bouillon cube
1/2 tsp sugar, white
1 can DEL MONTE Sliced Pineapple (227g), drained, reserve syrup
Cooking Tools Needed
Chopping Board
Measuring Cups
Measuring Spoon
Pot
Spatula
Cooking Skills Needed
Chopping
Pan-Frying
Simmering
Procedure
1. Mix all ingredients for the burger patties. Form every 1/4 cup of the mixture into patties. Pan-fry then set aside.
2. In the same pan, add DEL MONTE Filipino Style Tomato Sauce, water, beef bouillon cube, and reserved pineapple syrup. Simmer until thick.
3. Add the patties and simmer for 2 minutes. Add the DEL MONTE Sliced Pineapple and serve.
Featured Products
Del Monte Pineapple Slices 227g
---
You also might be interested in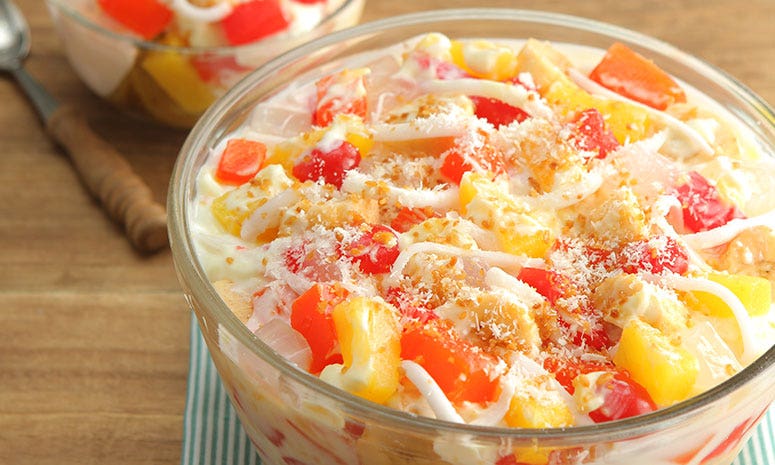 Fruit Salad with Piña Colada Dressing Recipe
If you like pina colada, then you'll love this fruity dessert that's so quick to prepare!
Pine-Veggie Quench Recipe
A healthy, refreshing drink perfect for any meal.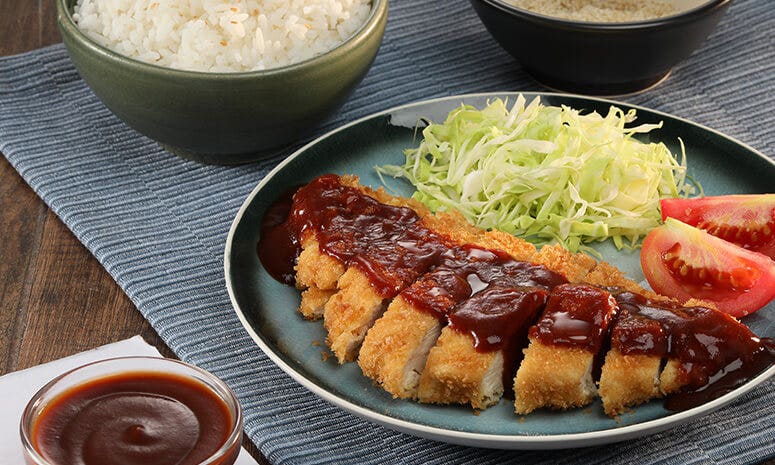 Tonkatsu isn't the same without this tasty sauce!