Pine-Veggie Quench Recipe
A healthy, refreshing drink perfect for any meal.
---
Categories
Beverage, Fruit, Del Monte Juice
Ingredients
2 cup water
350 g kamote tops/leaves, violet variety
1/2 cup sugar, white
2 Tbsp calamansi juice
2 can DEL MONTE 100% Pineapple Juice with Vitamins A, C & E (240ml)
Procedure
Boil kamote tops in water for 5 minutes. Strain.
Add sugar and calamansi juice. Stir. Allow to cool. Add DEL MONTE Pineapple Juice with ACE. Serve with ice.
Lusog Notes
This Pine-Veggie Quench beverage is high in vitamin A that helps maintain normal vision and is a source of vitamin C, which helps fight common illnesses and in wound healing.
Chef's Tip
Add the sugar while the liquid is hot to ensure that the sugar is dissolved.
Featured Products
---
You also might be interested in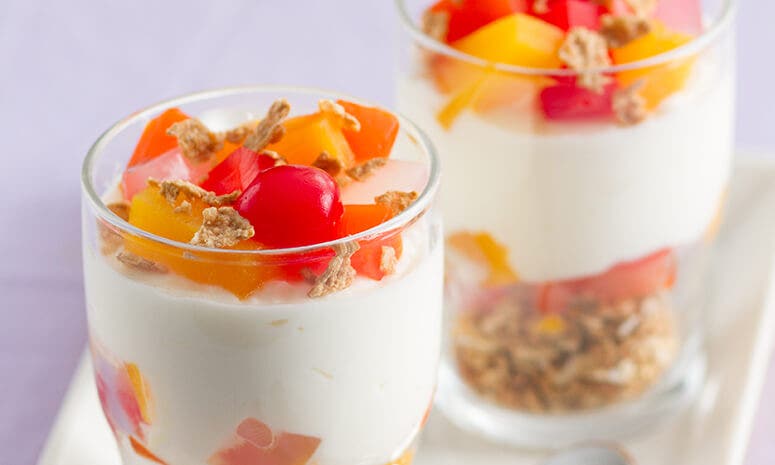 Fiesta Granola Layers Recipe
Fruity yogurt and granola bits to sweeten your day!