Fish in Pineapple Ginger Sauce Recipe
Make your regular fish dish more exciting with this recipe.
---
Categories
Main Dish, Seafood & Del Monte Pineapple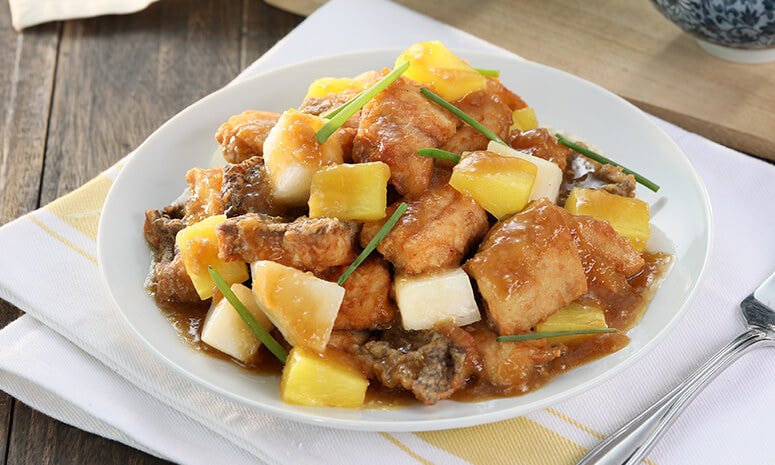 Ingredients
1 1/2 kgs tilapia, filleted and cut into chunks (12 pcs)
2 tsp salt
1/4 cup all-purpose flour (or cornstarch)
1/2 cup oil, for frying

1/4 cup margarine
1 1/4 Tbsp ginger, grated
1 1/3 cups singkamas, cut into chunks
2 Tbsp sugar, white
1/2 tsp salt
4 Tbsp soy sauce
2 Tbsp cornstarch, dissolved in 1/4 cup water
2 stalks green onions, cut into 1-inch long strips
Cooking Tools Needed
Chopping Board
Pot
Wooden Spatula
Procedure
1. Sprinkle fish with salt. Coat with flour or cornstarch. Fry in oil until golden brown. Set aside.
2. Sauté ginger and singkamas in margarine. Add DEL MONTE Pineapple Chunks including syrup, sugar, salt, and soy sauce. Bring to a boil.
3. Add cornstarch mixture. Simmer for 5 minutes and pour sauce over fish. Top with green onions.
Lusog Notes
This dish is rich in vitamins A and B1. Vitamin A promotes healthy skin and normal vision while vitamin B1 supports normal growth and helps the body in converting food to energy.
Chef's Tip
Stir the sauce as you add the cornstarch mixture to prevent the sauce from forming lumps.
Featured Products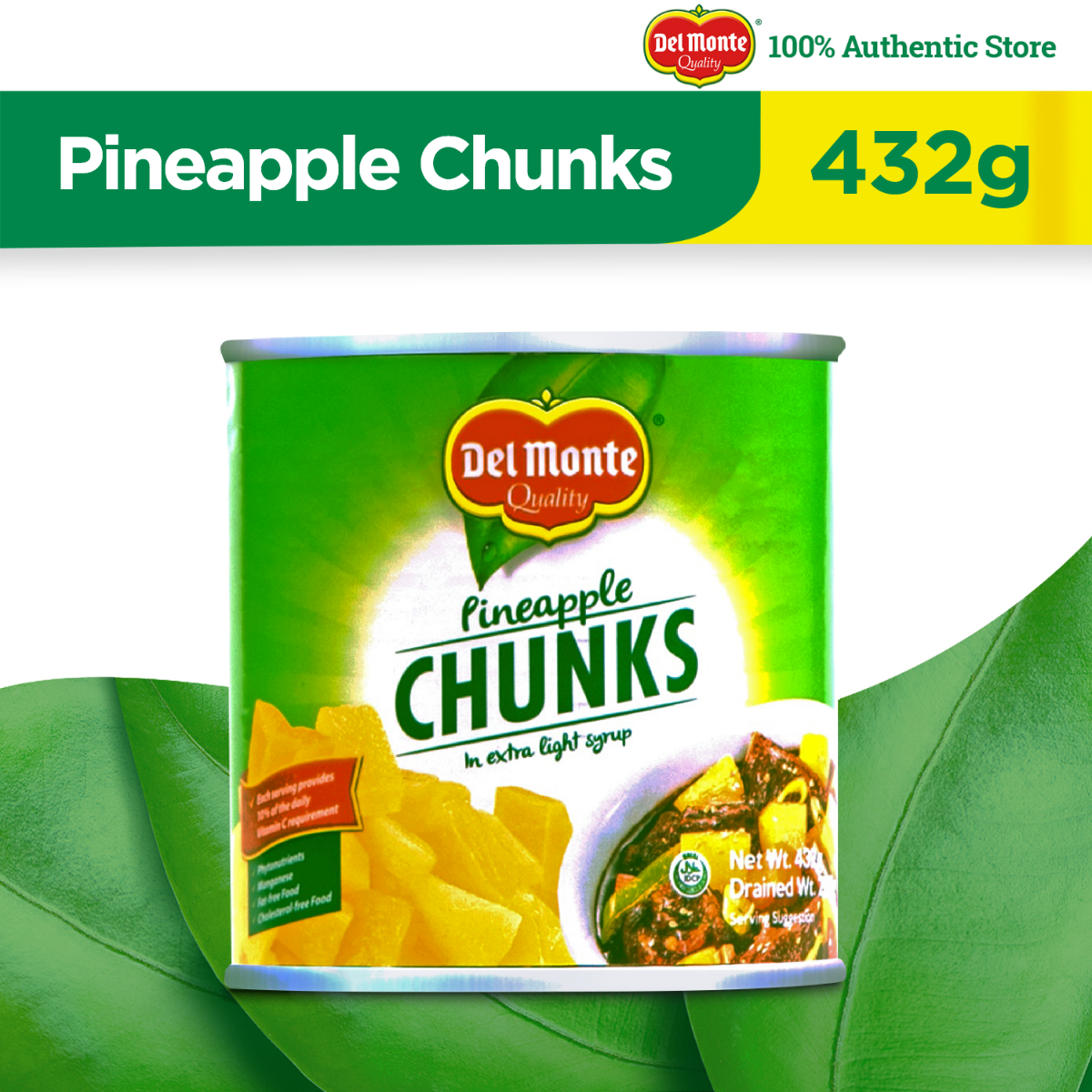 Del Monte Pineapple Chunks 432g
---
You also might be interested in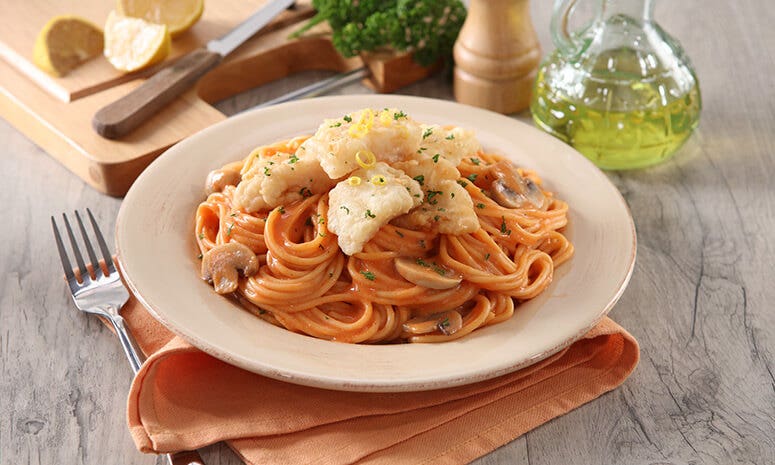 Fish & Pasta with Red Cream Sauce Recipe
A seafood delight perfect for any get-together.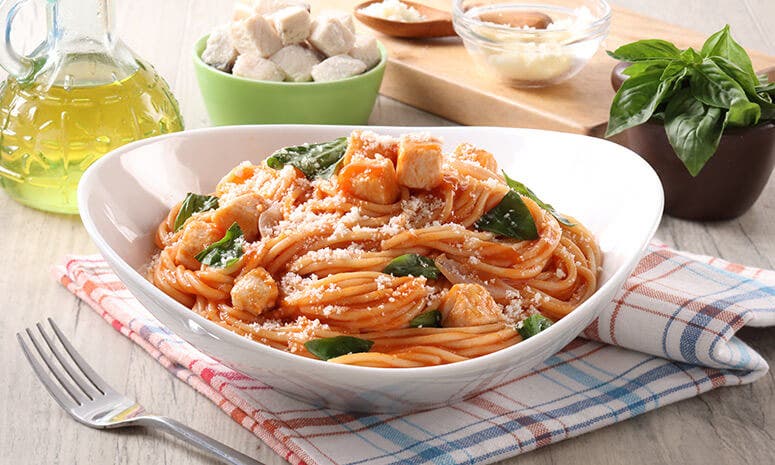 Herbed Fish Fillet Pasta Recipe
If you're staying away from meat, here's a great pasta recipe.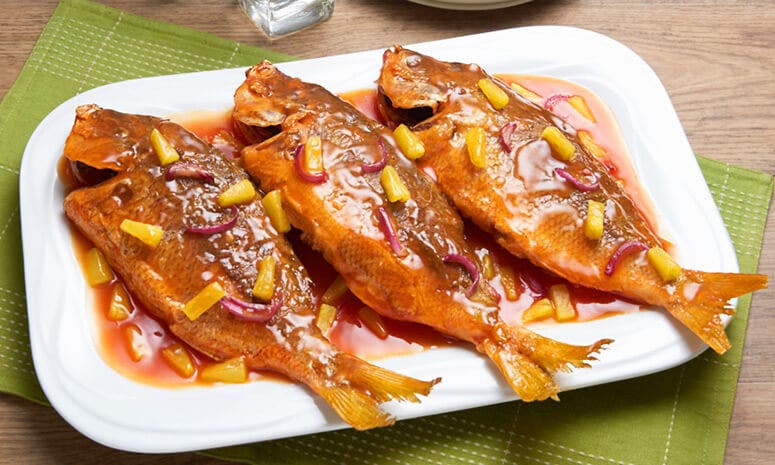 Easy Sweet and Sour Fish Recipe
Make the usual fried fish more delicious with this easy recipe!