Fish, Clam and Corn Chowder Recipe
A hearty seafood stew that brings warmth and comfort.
---
Categories
Soup, Seafood, Del Monte Tomato Sauce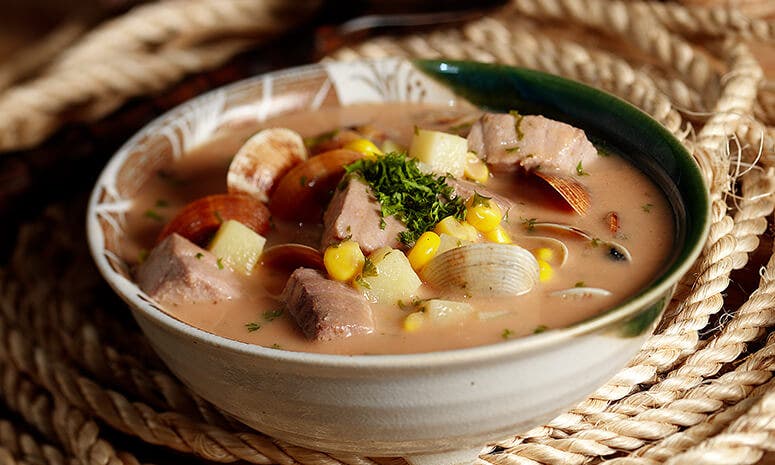 Ingredients
240 g clams (halaan)
2 Tbsp oil
3/4 Tbsp garlic, crushed
1/3 cup onion, chopped
3 Tbsp flour, all-purpose
1 1/2 pc chicken bouillon cube
1 cup water
1 pouch DEL MONTE Original Style Tomato Sauce (200g)
1 1/4 cup potato, cut into cubes
100 g tuna fillet, deboned and cubed
1/2 cup whole kernel corn (410g), canned, drained
1/4 tsp salt
1/4 cup all-purpose cream
2 1/3 Tbsp parsley, chopped
Procedure
1. Make the clam stock by boiling halaan in 2 cups of water. When all of the shells have opened, drain the halaan. Reserve 2 cups of the stock.
2. Sauté garlic and onion. Sprinkle with flour. Cook for 1 minute over low heat, stirring continuously. Add bouillon cubes, reserved clam stock, DEL MONTE Original Style Tomato Sauce, and potato. Simmer for 10-12 minutes.
3. Add fish, halaan meat, corn, and salt. Simmer for 5 minutes more. Add all-purpose cream and parsley, stirring continuously. Cook for 2 minutes.
Lusog Notes
This Fish, Clam And Corn Chowder dish is high in iron needed for the formation of red blood cells that help carry oxygen all over the body. It is also rich in vitamin A that supports normal growth.
Chef's Tip
When cooking the flour, scrape the bottom and sides of the pan to make sure that the flour does not burn.
Featured Products
---
You also might be interested in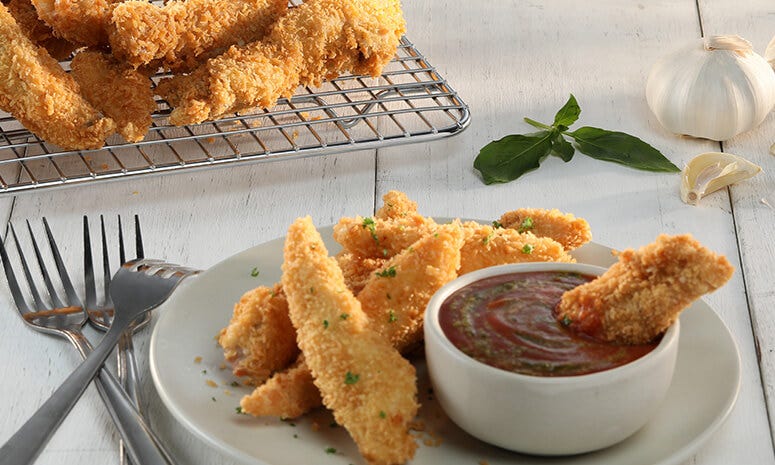 Take your fried dishes to the next level with this dipping sauce!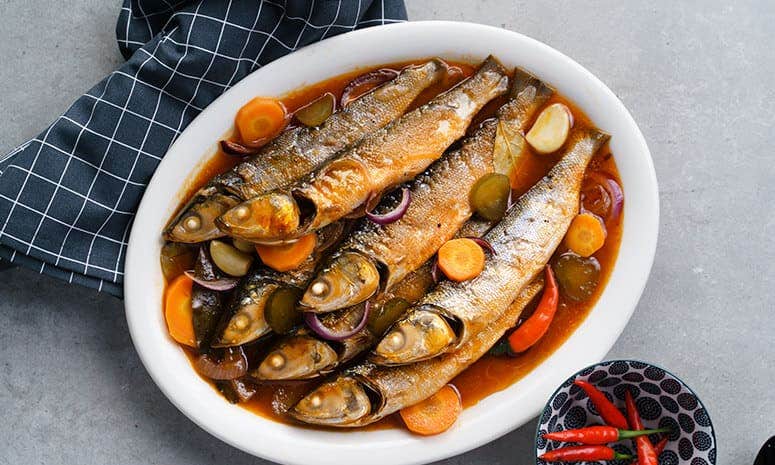 Short on time? You just need 15 minutes for this one-step recipe! Fiesta Jelly Salad Recipe
Add color to your classic dessert.