Fiesta Bell Peppers Recipe
It's always a celebration with this special pica-pica.
---
Categories
Appetizer, Pork, Del Monte Tomato Sauce
Cooking Time
1 hr. and 20 mins.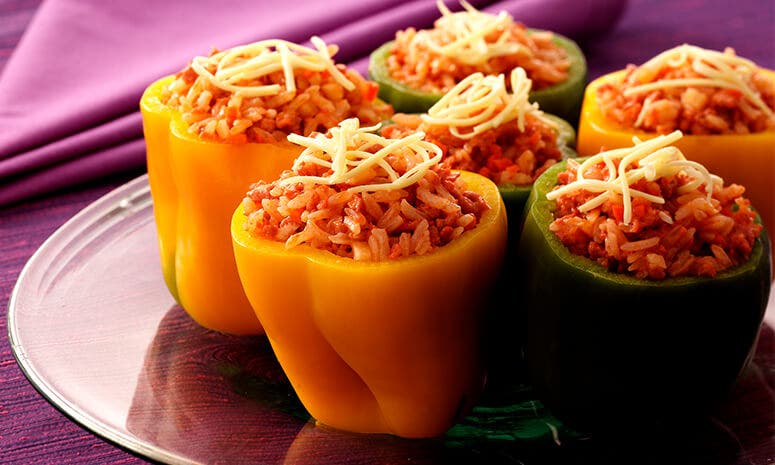 Ingredients
2 Tbsp oil
2 Tbsp garlic, crushed
1/4 cup onion, chopped
300 g pork, ground
1 cup carrot, chopped
150 g singkamas
1 cup rice, cooked
1 pouch DEL MONTE Original Style Tomato Sauce (115g)
1 1/4 tsp salt
1 Tbsp soy sauce
1/4 tsp pepper, black
1 cup cheese, grated
8 pc bell pepper, each piece cut into 2, seeds and membranes removed
1/4 tsp salt
Cooking Tools Needed
Chopping Board
Measuring Cups
Measuring Spoon
Spatula
Procedure
1. Preheat oven to 350°F.
2. Sauté garlic, onion, and pork. Add vegetables. Cook for 5 minutes. Add rice, DEL MONTE Original Style Tomato Sauce, salt, soy sauce and pepper. Cook for 5 minutes. Add half of cheese. Set aside.
3. Grease baking tray enough for bell peppers. Sprinkle bell peppers with salt. Bake for 12 minutes. Fill each bell pepper with 1/4 cup of sautéed mixture.
4. Bake for another 20 minutes. Top with cheese. Bake for another 10 minutes.
Lusog Notes
This recipe is high in vitamin A that helps maintain healthy skin and vitamin C which aids in wound healing and helps resist infections.
Chef's Tip
To prepare the bell peppers, remove the white membrane on the inside. These will add a bitter taste to the dish.
Featured Products
---
You also might be interested in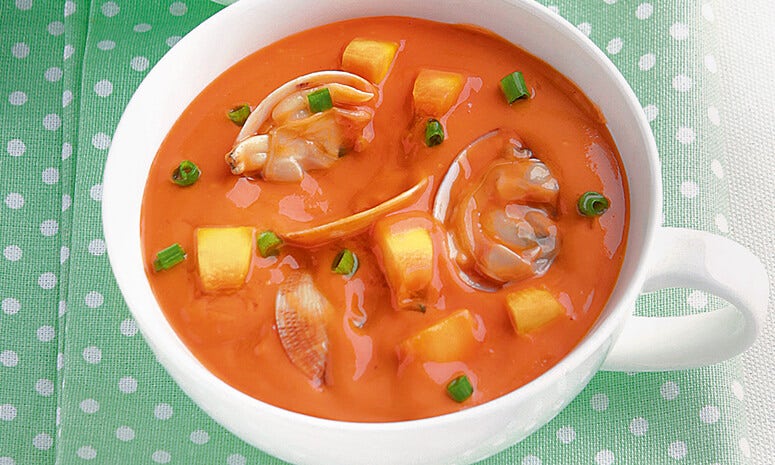 Cream of Clam Soup Recipe
A hearty clam soup that's sure to be comforting on a rainy day.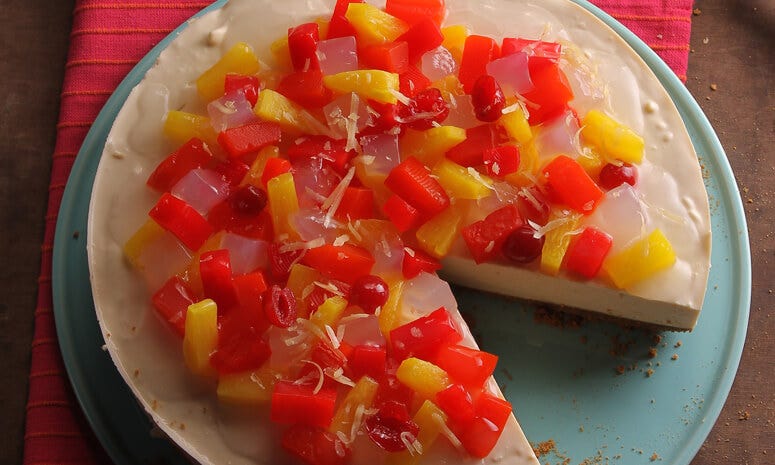 No-Bake Queso De Bola Cheesecake Recipe
Delight your guests at your next gathering with this impressive dessert that's actually easy to make - and you don't even need an oven!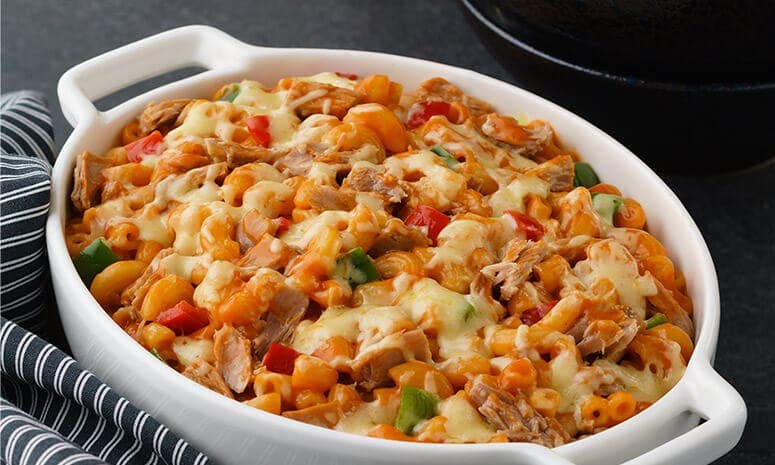 Cheesy Chicken Macaroni Recipe
Who can resist a chunky, cheesy macaroni?