Cream of Clam Soup Recipe
A hearty clam soup that's sure to be comforting on a rainy day.
---
Categories
Soup, Seafood, Del Monte Tomato Sauce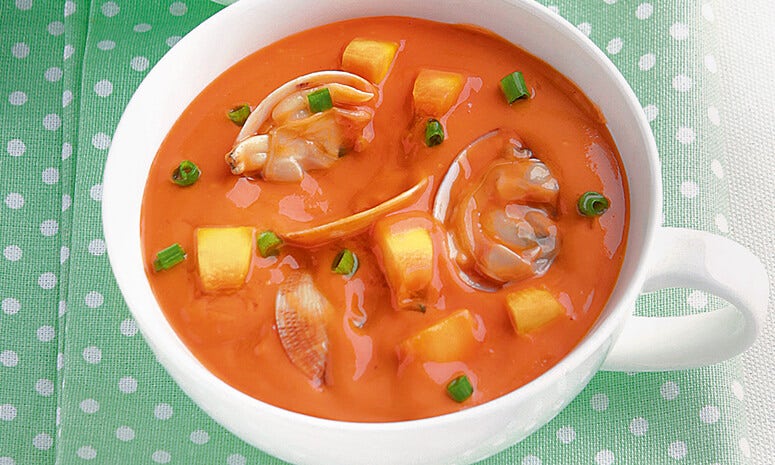 Ingredients
500 g clams (halaan)
3 cups water
2 Tbsp margarine
2 Tbsp all-purpose flour
1/4 cup milk, evaporated
1/3 cup onion, red, sliced
100 g squash, diced
1 pouch DEL MONTE Original Style Tomato Sauce (250g)
1/4 tsp salt
1/8 tsp pepper, black
3 stalks onion, green
Cooking Tools Needed
Measuring Cups
Spatula
Chopping Board
Measuring Spoon
Strainer
Pot
Cooking Skills Needed
Boiling
Slicing
Sautéing
Stirring
Simmering
Procedure
1. Boil clams in water until shells are open. Drain, reserve 2 1/2 cups broth. Set aside.
2. Melt margarine in pan. Stir in flour, then add combined milk and 1/4 cup of clam broth gradually while stirring. Cook over low heat until smooth. Set aside.
3. Sauté onion, clam meat and squash. Add DEL MONTE Original Style Tomato Sauce, remaining clam broth, salt and pepper to taste. Stir. Cover and simmer for 10 minutes, stirring occasionally.
4. Stir in flour-milk mixture. Simmer with continuous stirring until just thicken. Top with green onions before serving.
Lusog Notes
This soup recipe contains iron needed for normal metabolism and in the formation of red blood cells that distribute oxygen to the rest of the body.
Chef's Tip
Discard clam shells that do not open after boiling. These are dead clams that might cause food poisoning.
Featured Products
---
You also might be interested in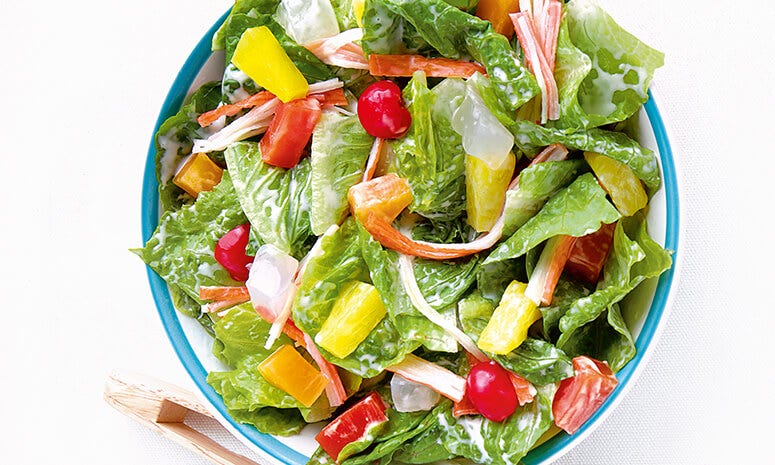 Leafy greens and fruit make for a light salad that's not just healthy but yummy too.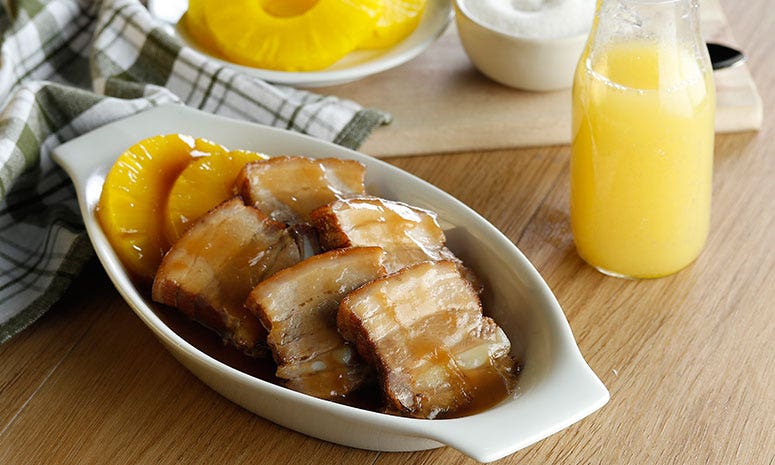 This holiday favorite is now hassle-free to prepare!