Cheesy Chicken Macaroni Recipe
Who can resist a chunky, cheesy macaroni?
---
Categories
Pasta/Noodles, Chicken, Del Monte Spaghetti Sauce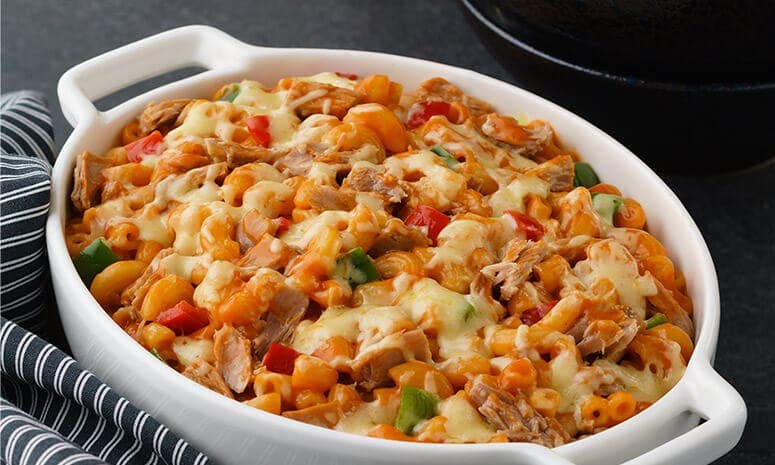 Ingredients
2 Tbsp oil
1/2 cup onion, red, chopped
1 tsp garlic, minced
500 g chicken cheesedog, cut into rounds
1 pouch DEL MONTE Creamy & Cheesy Spaghetti Sauce (900g)
1/2 cup water
1 tsp salt
1/2 tsp pepper, white, ground
1/2 tsp sugar, white
1/4 cup butter
1 pack DEL MONTE Elbow Macaroni (1Kg), cooked for 7 minutes only
1 cup melting cheese, grated
2 Tbsp parsley, chopped
Cooking Tools Needed
Baking Dish
Chopping Board
Colander
Grater
Measuring Cups
Measuring Spoon
Mixing Bowl
Pot
Rubber Spatula
Cooking Skills Needed
Baking
Sautéing
Simmering
Slicing
Procedure
1. In a pot, sauté the onion and garlic in oil until translucent. Add the chicken cheesedog then sauté for 1 minute.
2. Add the DEL MONTE Creamy & Cheesy Spaghetti Sauce and water. Season with salt, pepper, and sugar. Let it simmer for 5 minutes. Turn the heat off then add the butter. Mix until the butter melts.
3. In a large bowl, mix the sauce and the cooked macaroni together until well coated.
4. Transfer into a baking dish then sprinkle with grated cheese on top. Bake in the oven until cheese melts.
5. Garnish with chopped parsley then serve.
Featured Products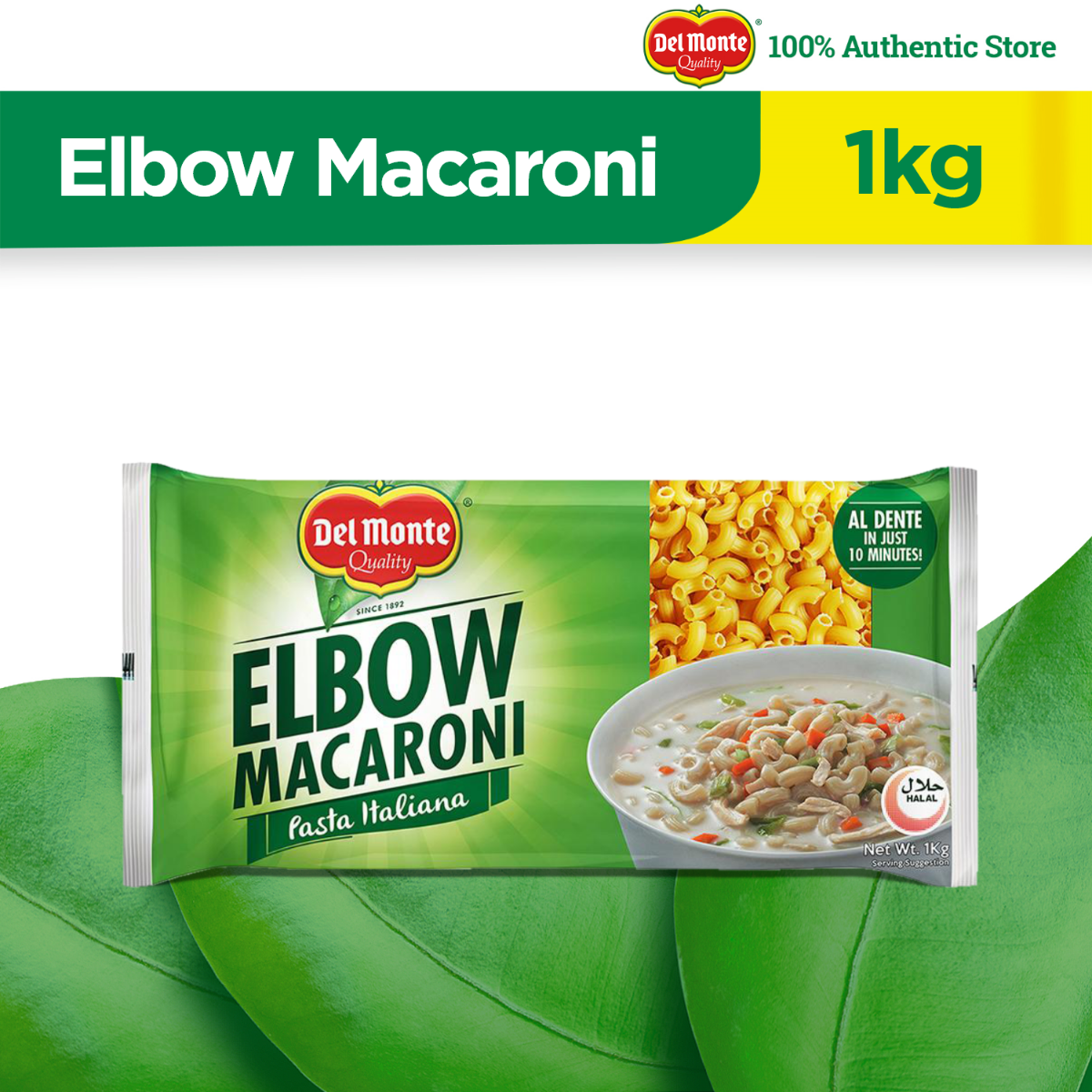 Del Monte Elbow Macaroni 1kg
---
You also might be interested in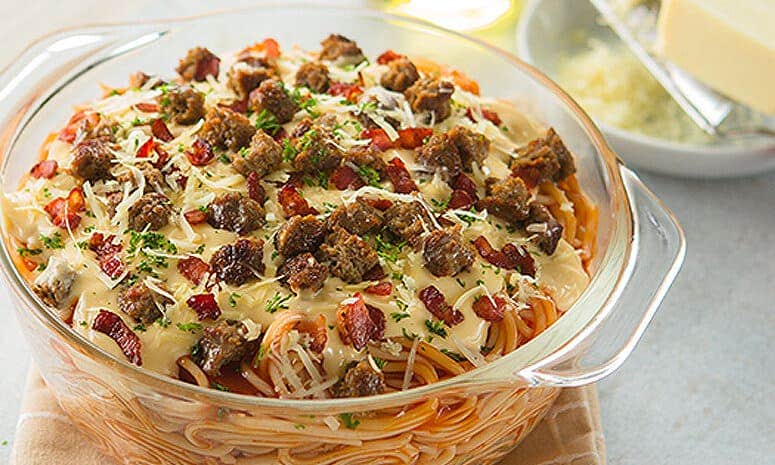 Bacon Cheeseburger Pasta Recipe
Prepare this easy recipe for your next potluck!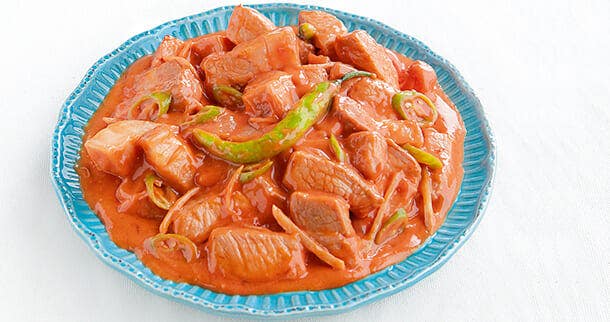 Bicol Express Special Recipe
A regional classic with a flavorful twist!
Raisin-Tomato Cupcake Recipe
Did you know that adding tomato sauce makes cupcakes more moist? This recipe is a must-try!