No-Bake Queso De Bola Cheesecake Recipe
Delight your guests at your next gathering with this impressive dessert that's actually easy to make - and you don't even need an oven!
---
Categories
Dessert, Fruit, Del Monte Fruit Cocktail
Cooking Time
8 hrs. and 20 mins.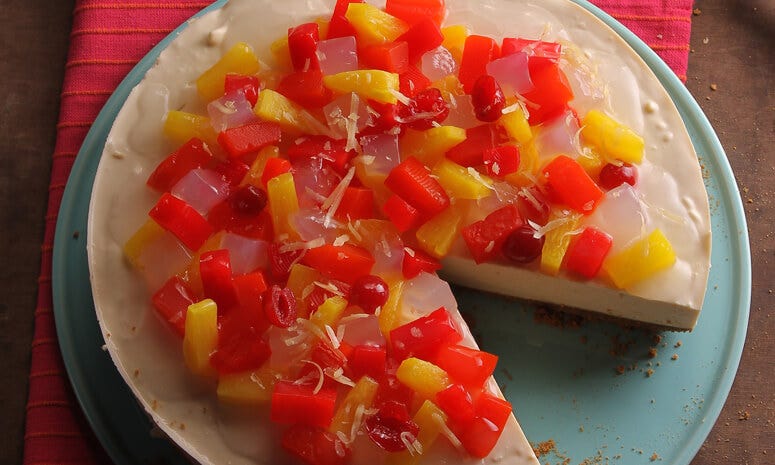 Ingredients
20 pc graham crackers, finely crushed
2 Tbsp sugar, white
3/4 cup butter, melted
450 g cream cheese, at room temperature
1 cup condensed milk
1 cup queso de bola, finely grated
1/2 cup all-purpose cream, chilled and whipped
1 Tbsp cornstarch
1 can DEL MONTE Fiesta Fruit Cocktail (432g), drained, reserve syrup
Procedure
1. Prepare the crust by mixing the graham crackers, sugar, and melted butter. Press mixture into a 10-inch springform pan or aluminum pie pan using the back of a spatula to press it well. Set aside in a chiller.
2. Beat cream cheese until smooth and creamy. Gradually add the condensed milk and queso de bola, and mix until well incorporated. Fold in whipped cream. Pour over prepared crust and refrigerate overnight.
3. For the topping: In a sauce pot, combine reserved fruit cocktail syrup and cornstarch, and bring to a boil until thick. Turn off heat and toss in the drained DEL MONTE Fiesta Fruit Cocktail. Cool then pour on top of cheesecake that has been chilled overnight.
Lusog Notes
This dessert is rich in vitamin A that helps maintain normal vision and healthy skin. It is also a source of iron that is needed for normal metabolism.
Chef's Tip
Crush your graham crackers easily by placing them in a resealable bag. Remove the air from the bag then seal. Run a rolling pin over the bag a few times until the graham crackers are crushed. No need for an expensive food processor.
Featured Products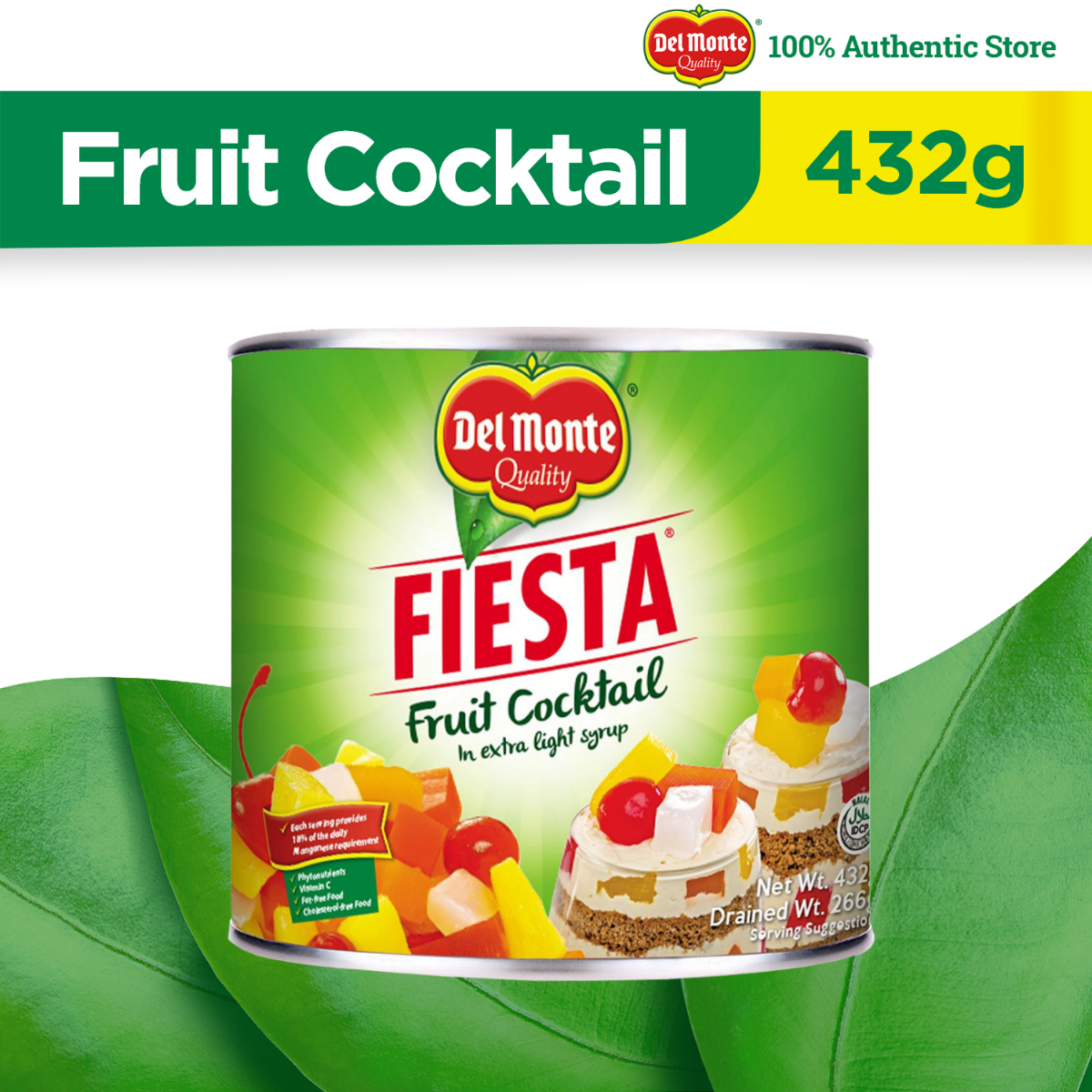 Del Monte Fiesta Fruit Cocktail 432g
---