Crunchy Hotdog Menudo Recipe
Give lumpia a tasty, Pinoy twist with this recipe!
---
Categories
Category/kitchenomics/Recipes,Category/kitchenomics/Recipes/Main Dish,Category/kitchenomics/Recipes/Pork
Ingredients
2 Tbsp oil
1 cup carrot, diced
1 cup potato, diced
300 g hotdog, sliced
1 pouch DEL MONTE Quick 'n Easy Menudo Sauce (80g)
1/3 cup bell pepper, green, diced
2 Tbsp raisins
1/4 cup green peas, frozen)
10 pc lumpia wrapper, each piece cut into 3 lengthwise
Cooking Tools Needed
Chopping Board
Wooden Spatula
Procedure
1. Sauté carrot and potatoes in oil for 2 minutes. Add hotdog, DEL MONTE Quick n Easy Menudo Sauce and remaining ingredients except lumpia wrapper. Simmer for 5 minutes uncovered. Set aside
2. Wrap every tablespoon of mixture in lumpia wrapper pieces and fold in triangular shape
3. Fry until crunchy.
Lusog Notes
This recipe is a source of vitamin A that promotes healthy skin and normal vision. Vitamin A also helps protect one from infections by making the immune system healthy.
Chef's Tip
The filling should be on the dry side so that the wrapper will not fall apart.
Featured Products
---
You also might be interested in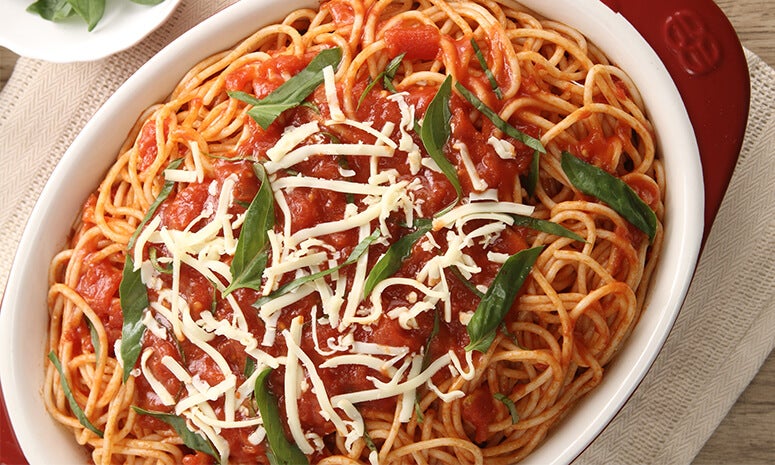 A favorite among pasta lovers. The rich tomato sauce and basil enhance the flavor of this must-try recipe.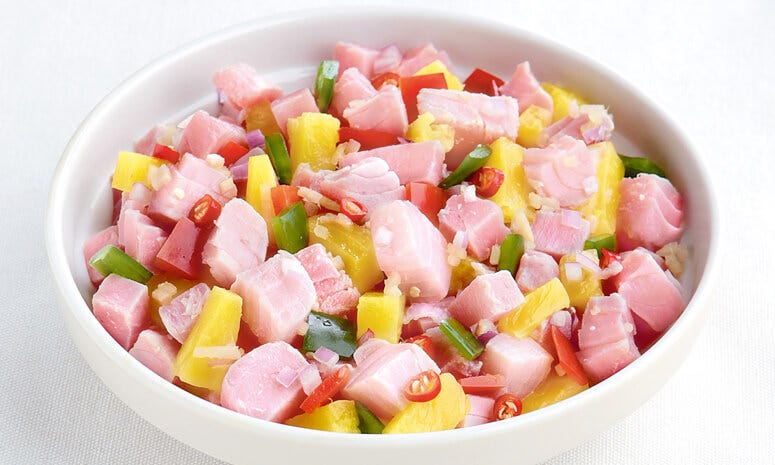 Pinya-asim Tamis na Tuna Kinilaw Recipe
Savor the refreshing flavors of this seafood dish.