Pasta Marinara Recipe
A favorite among pasta lovers. The rich tomato sauce and basil enhance the flavor of this must-try recipe.
---
Categories
Pasta/Noodles, Pasta, Del Monte Pasta, Del Monte Spaghetti Sauce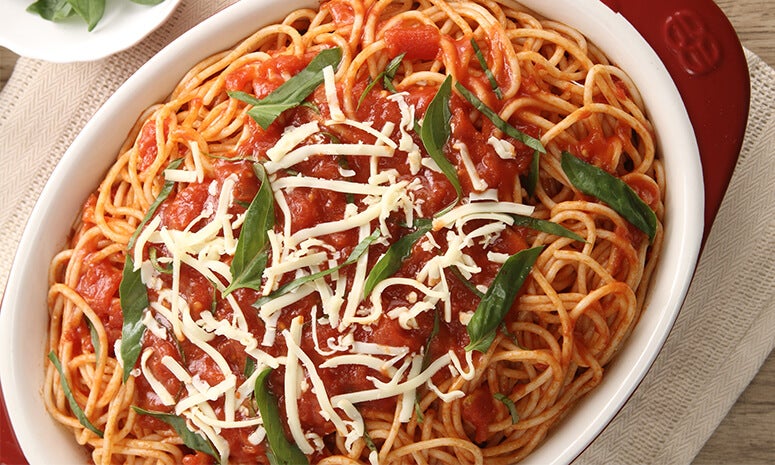 Ingredients
2 Tbsp oil
1/2 cup onion, sliced thinly
1/2 cup celery, cubed
1/2 cup carrot, cubed
1 pouch DEL MONTE Italian Style Spaghetti Sauce (560g)
1/4 tsp salt
1/8 tsp sugar, white
1/2 cup basil, fresh, sliced thinly
1 cup cheese, grated
1 pack DEL MONTE Spaghetti (400g), cooked
Cooking Tools Needed
Pot
Chopping Board
Wooden Spatula
Procedure
In a pan, sauté onion until translucent.
Add the celery and carrots and sauté until soft.
Add DEL MONTE Italian Style Spaghetti Sauce and allow to boil then simmer for 5 minutes.
Season with salt and sugar.
Toss spaghetti noodles with sauce. Add basil. Serve and plate with cheese on top.
Lusog Notes
This recipe contains calcium that builds bones and teeth and helps keep them strong and vitamin A that helps maintain healthy skin.
Chef's Tip
Be sure to sweat the onions, celery and carrots well. Sweating means to cook slowly until the vegetables are soft and wilted without adding color.
Featured Products
---
You also might be interested in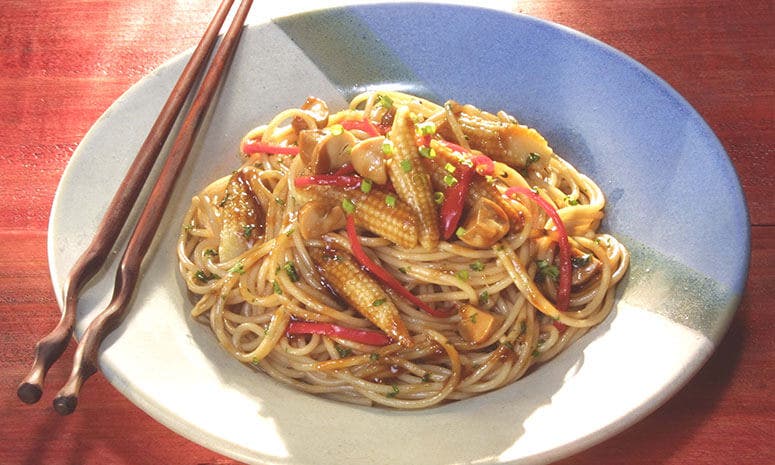 Oriental Garlic Pasta Recipe
East meets west with this take on Asian pasta.