Bagoong Fried Rice with Tomato Sauce Recipe
It will be hard not to have a plateful or two of this rice with shrimp paste and a good amount of Del Monte Tomato Sauce!
---
Categories
Rice, Pork, Del Monte Tomato Sauce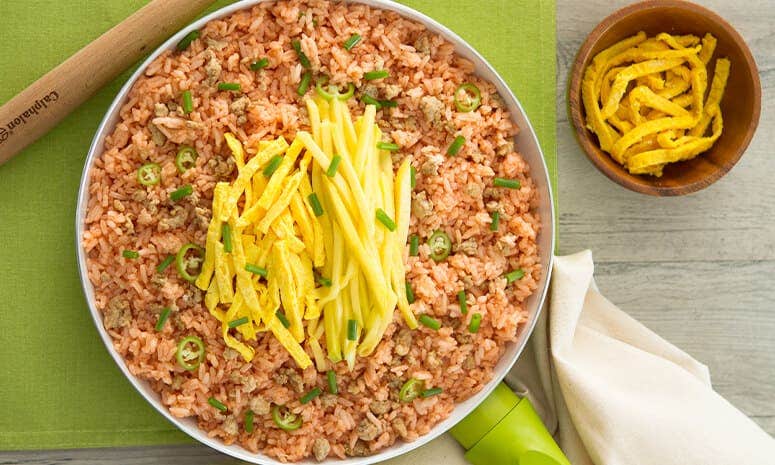 Ingredients
1/3 cup oil
1/3 cup garlic, crushed
1/3 cup onion, sliced
1 1/2 tsp ginger, cut into strips
2 pcs siling haba, seeds removed and sliced
130 g pork, ground
1/4 cup bagoong alamang
1 pouch DEL MONTE Original Style Tomato Sauce (200g)
7 cups rice, cooked
1 cup mango, green, cut into strips
1 stalk onion, green, chopped
1 pc egg, cooked into omelette then cut into strips
Cooking Tools Needed
Spatula
Casserole
Measuring Cups
Chopping Board
Measuring Spoon
Procedure
1. Sauté garlic, onion, ginger, siling haba, ground pork and bagoong alamang in oil. Cook for 5 minutes.
2. Add DEL MONTE Original Style Tomato Sauce. Bring to a boil then simmer for 5 minutes. Add cooked rice and mango. Cook while stirring for 2 minutes.
3. Top with green onions and egg strips.
Lusog Notes
This recipe is a source of iron needed for normal metabolism and vitamin C which is important for the normal structure and functioning of body tissues.
Chef's Tip
It is better to use leftover rice for fried rice dishes. Freshly cooked rice is very moist. This will result in a soggy fried rice.
Featured Products
---
You also might be interested in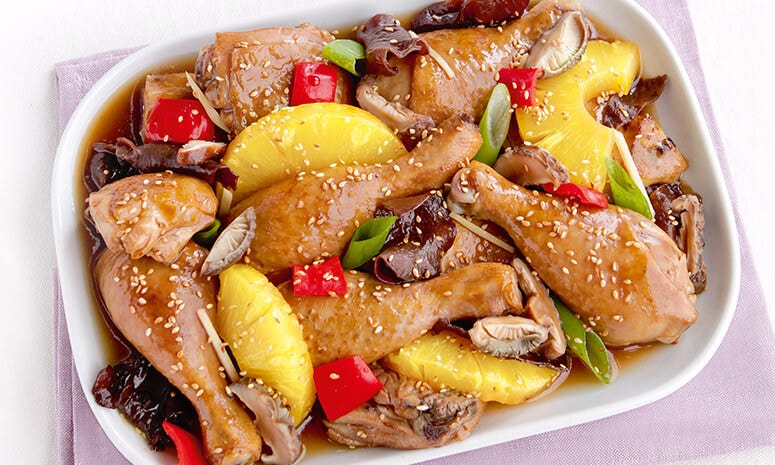 Easy Chicken with Mushrooms Recipe
A healthy and delicious meal that you can whip up in a flash.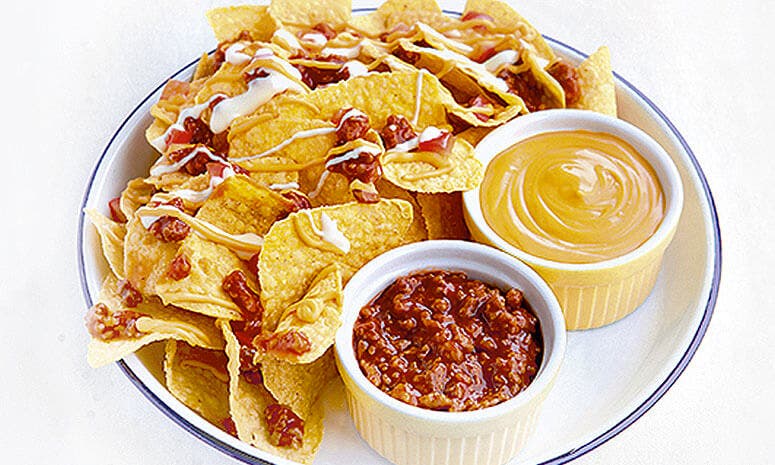 Prepare a perfect TV or movie treat for kids and kids-at-heart.