Easy Chicken with Mushrooms Recipe
A healthy and delicious meal that you can whip up in a flash.
---
Categories
Main Dish, Chicken, Del Monte Pineapple
Cooking Time
1 hr. and 5 mins.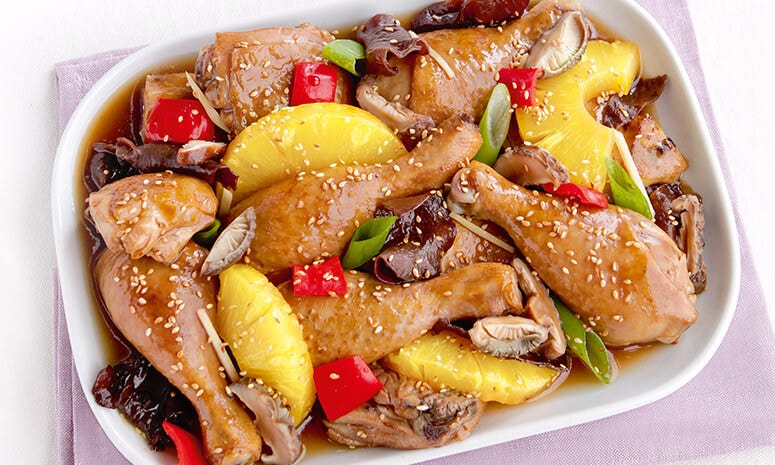 Ingredients
1 Tbsp soy sauce
1 tsp sugar, brown
1/4 tsp salt
1 1/2 Tbsp cornstarch
1 Tbsp liquid seasoning
- reserved pineapple syrup
750 g chicken, thigh and leg, cut into serving portions
1 can DEL MONTE Sliced Pineapple (227g), drained, reserve syrup
8 pc shiitake mushrooms, dried, soaked and sliced
1/4 cup tenga ng daga, soaked and sliced
1/2 cup bell pepper, red, cut into cubes
1 1/2 Tbsp ginger, cut into strips
1 stalk leeks, sliced
Cooking Tools Needed
Scooper
Chopping Board
Measuring Cups
Measuring Materials
Measuring Spoon
Pot
Spatula
Procedure
1. Marinate chicken for 30 minutes in the refrigerator.
2. Arrange chicken in pan including marinade. Add DEL MONTE Sliced Pineapple and remaining ingredients except leeks. Cover and simmer for 30 minutes. Add leeks.
Lusog Notes
This Easy Chicken with Mushrooms dish provides vitamin B2 and niacin that both aid in energy production, and helps maintain normal structure and functioning of the skin.
Chef's Tip
Occasionally stir the contents of pan as the cornstarch and sugar might scorch the bottom.
Featured Products
Del Monte Pineapple Slices 227g
---
You also might be interested in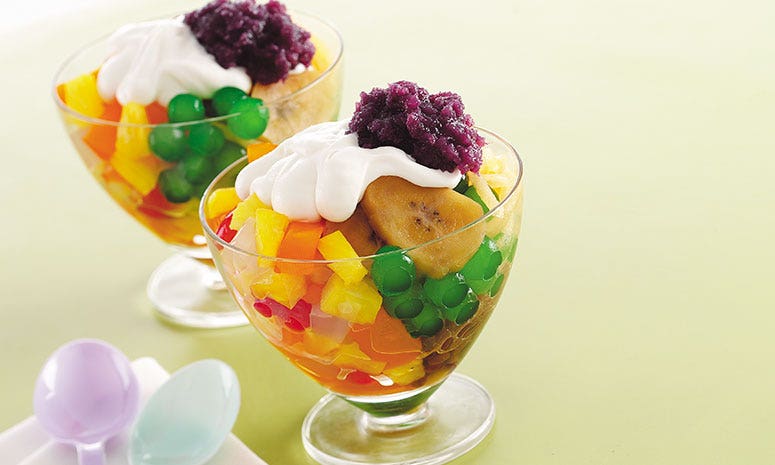 Try this twist to a classic Pinoy dessert favorite.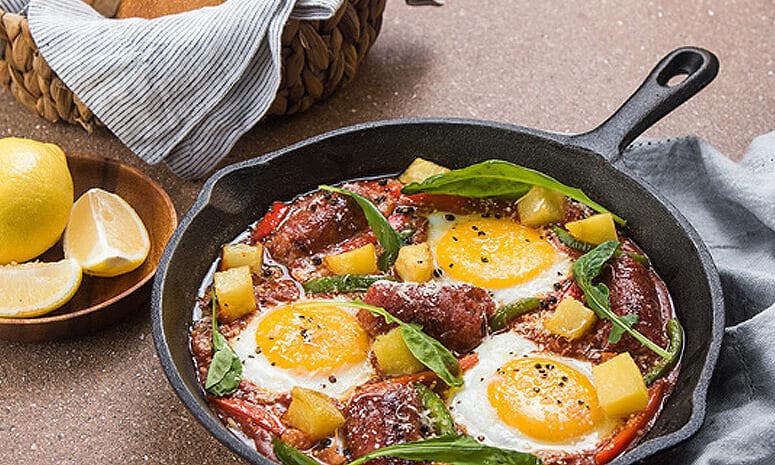 Baked Longganisa Casserole Recipe
Try this easy Pinoy potluck recipe from Chef JP Anglo.