Tuna Fried Rice Recipe
Experience delicious taste and flavor in every spoonful!
---
Categories
Pasta/Noodles, Rice & Pasta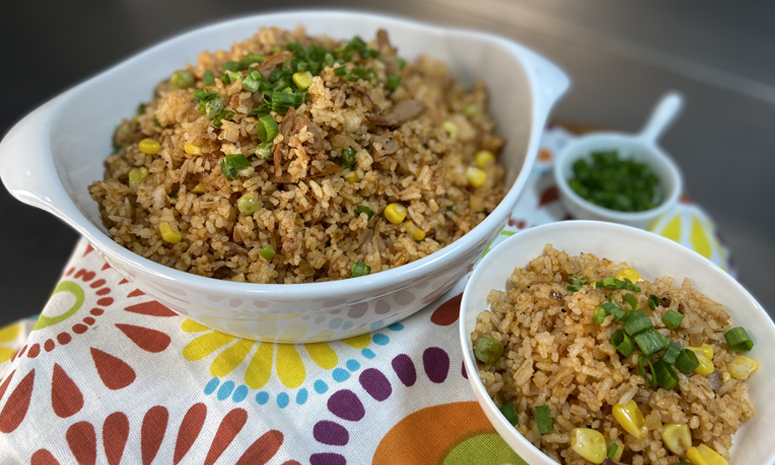 Ingredients
1/4 cup oil
1 Tbsp garlic, minced
1/2 cup onion, red, chopped
2 can tuna flakes in oil, spicy (184g), drained
2 Tbsp DEL MONTE Tomato Paste (70g)
1/2 cup green peas
1/2 cup whole kernel corn
3 cups rice, cooked
1 tsp salt
1/2 tsp pepper, black
11/4 cup green onion, chopped
Cooking Tools Needed
Chopping Board
Measuring Spoon
Scissors
Strainer
Measuring Cups
Rubber Spatula
Procedure
1. In a pan, preheat oil then sauté garlic and onion until aromatic. Add tuna and DEL MONTE Tomato Ginisa then sauté for 1 minute.
2. Add green peas and corn then sauté for another minute. Add rice and season with salt and pepper. Top with chopped green onions.
Featured Products
---
You also might be interested in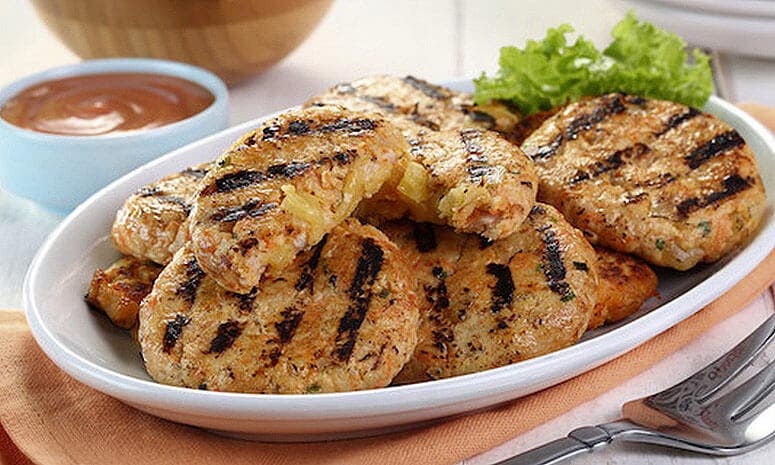 Pine-Chicken Burger with Ketchup Mayo Recipe
Kids will enjoy these healthy burgers as snack or baon!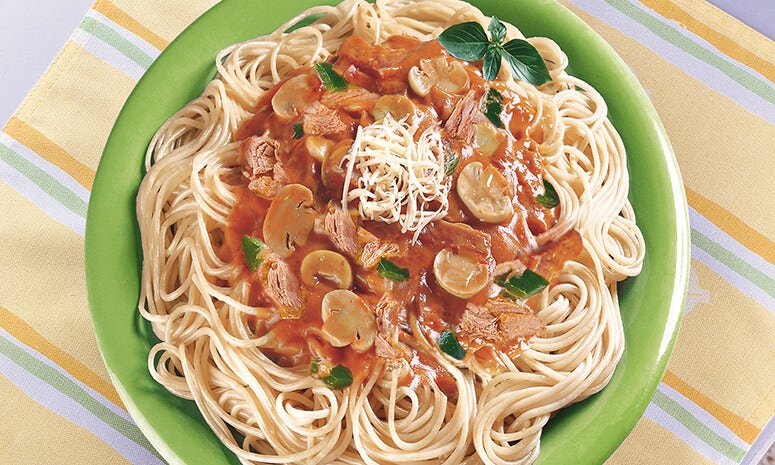 Creamy Tuna Spaghetti Recipe
Keep it tasty and healthy with this savory pasta!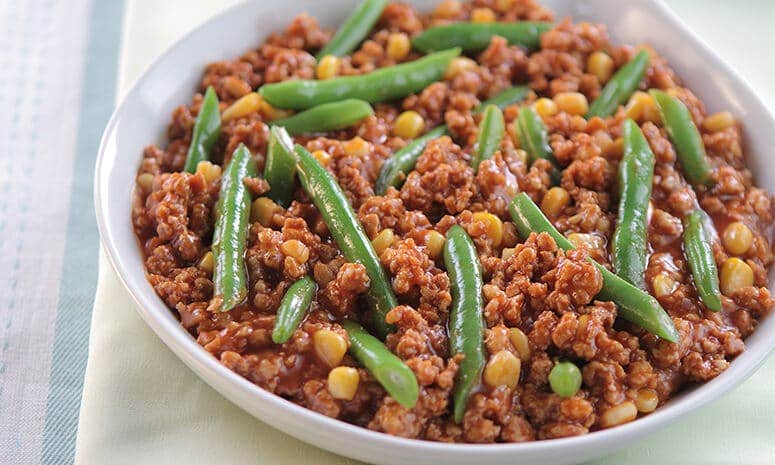 A vitamin-rich meal that you can prepare in no time.