Stuffed Tilapia sa Gata Recipe
A delicious fish recipe made easier by Del Monte.
---
Categories
Main Dish, Seafood, Del Monte Quick 'n Easy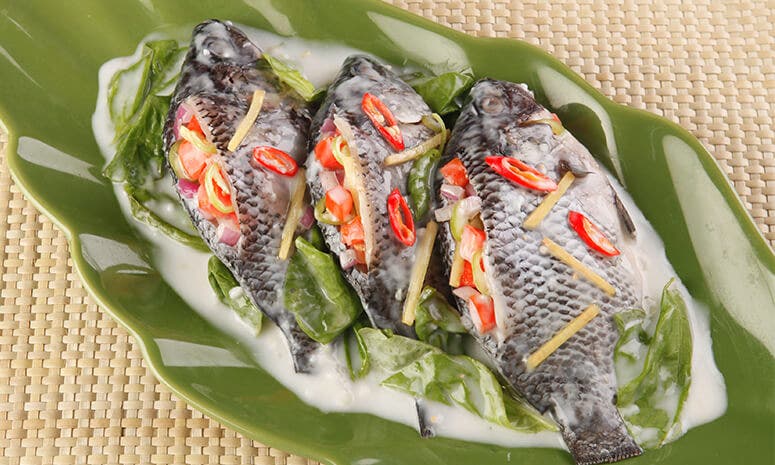 Ingredients
3/4 kg tilapia
1/2 cup onion, red, diced
1/2 cup tomato, diced
1 Tbsp ginger, cut into thin strips
2 pc siling haba, sliced diagonally
2 pack DEL MONTE Quick 'n Easy Gata Mix (40g), dissolved in 1/2 cup water
1/2 tsp salt
1 pc siling labuyo
3 cup spinach
Procedure
1. Clean fish and make a slit on the side to make a pocket. Combine onion, tomatoes, ginger, and siling haba. Stuff fish with this mixture.
2. Arrange in a pan. Add dissolved DEL MONTE Quick 'n Easy Gata Mix. Season with salt and add siling labuyo. Simmer over low heat for 15 minutes. Add spinach. Simmer for 1 minute.
Lusog Notes
This Stuffed Tilapia Sa Gata recipe is rich in vitamin A for healthy skin and normal vision. It also has iron which is needed for normal metabolism and helps in maintaining healthy red blood cells.
Chef's Tip
Make sure to thoroughly clean the inside of the fish by running cold water as you remove the gut and blood from the cavity. This will help remove any fishy smell that might get into the filling and sauce.
Featured Products
---
You also might be interested in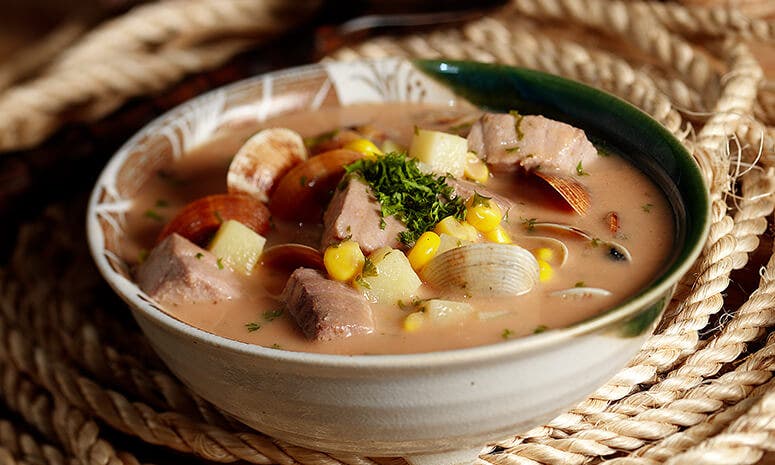 Fish, Clam and Corn Chowder Recipe
A hearty seafood stew that brings warmth and comfort.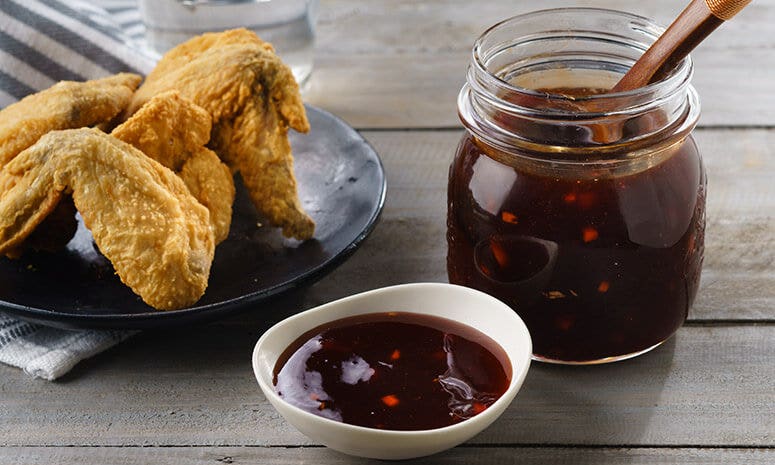 Honey Garlic Sauce Recipe
An amazing 4-ingredient sauce recommended for your fried chicken.