Sticky Fruit Fritters Recipe
This unique dish is great for snacks or dessert!
---
Categories
Dessert, Fruit, Del Monte Fruit Cocktail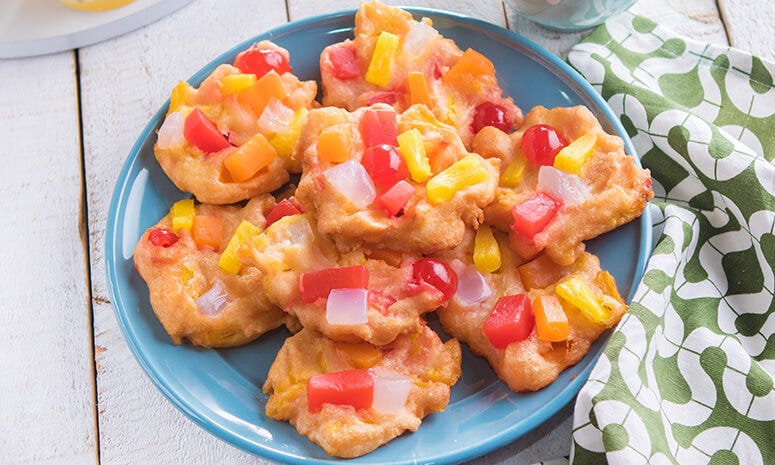 Ingredients
2 cup rice flour
1/2 tsp salt
- reserved fruit cocktail syrup
1 can DEL MONTE Fiesta Fruit Cocktail (836g), drained, reserved syrup
2 cup oil, for shallow frying
1/2 cup coconut milk
1/4 cup sugar, dark brown
1 tsp cornstarch, dissolved in 1 tsp of water
Procedure
1. In a bowl, mix rice flour, salt, and reserved syrup. Add DEL MONTE Fiesta Fruit Cocktail.
2. Scoop out mixture and fry until golden brown on both sides.
3. In a sauce pan, combine coconut milk and sugar. Heat until sugar dissolves.
4. When it simmers, add dissolved cornstarch. Continue mixing until thickened. Serve with coconut sauce.
Lusog Notes
Two servings of this Sticky Fruit Fritters recipe provide vitamin C that helps fight common infections and aids in wound healing.
Chef's Tip
Drain the fritters over a strainer or tray lined with paper napkins to absorb the excess oil.
Featured Products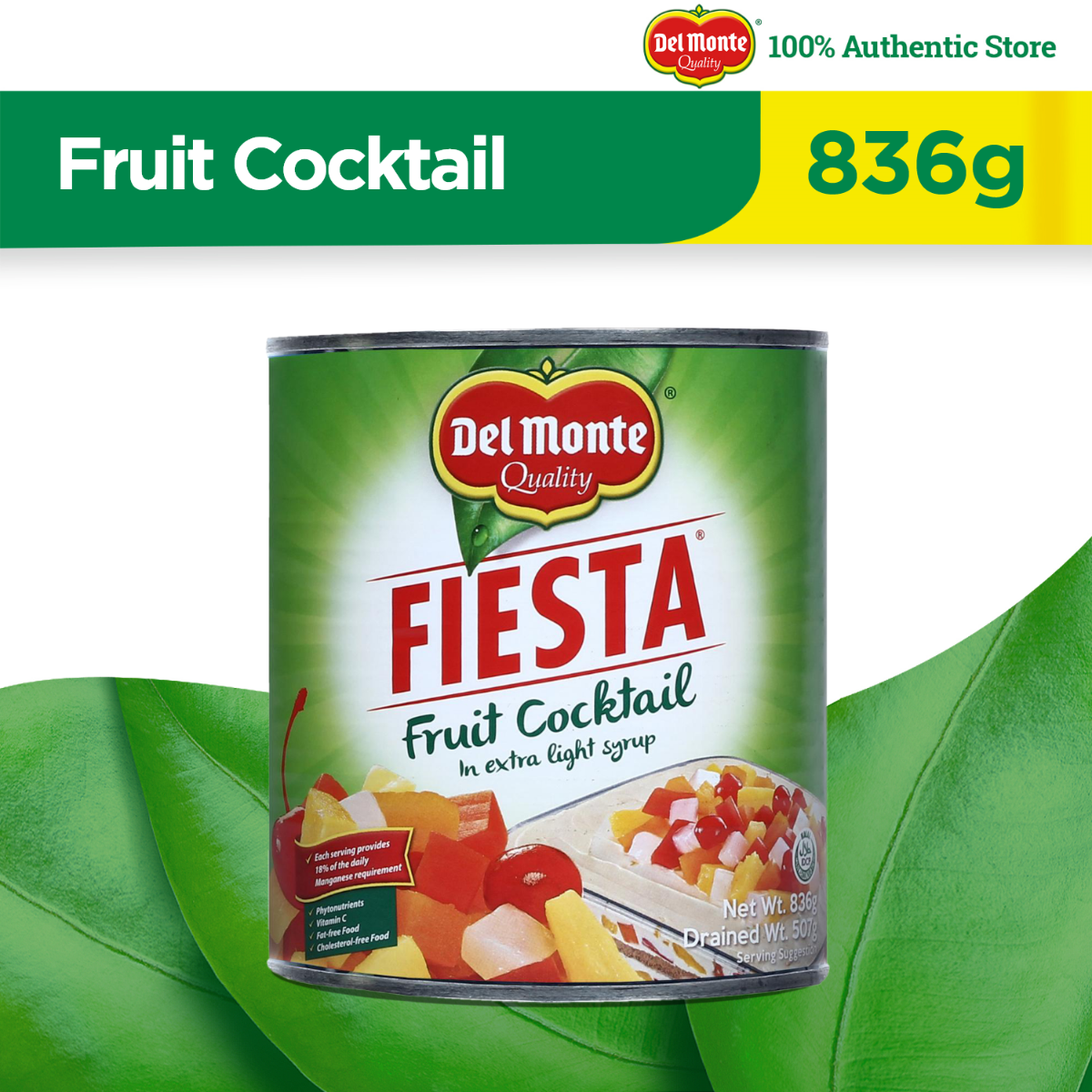 Del Monte Fiesta Fruit Cocktail 836g
---
You also might be interested in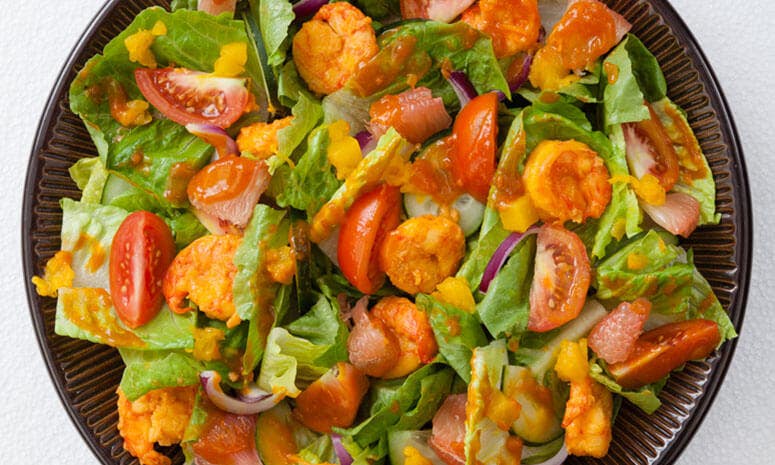 Shrimp Salad with Pineapples Recipe
Create this tasty salad that has Filipino flair and fruity twist.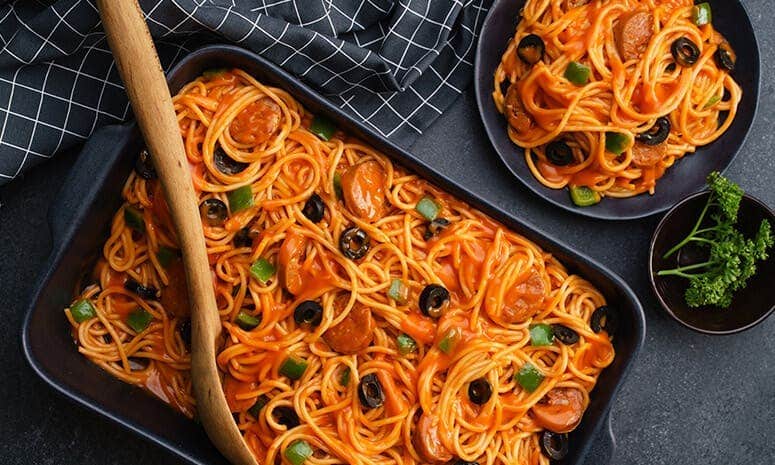 Cheesy Chorizo Pasta Recipe
In a rush? Try this pasta that's ready in less than 30 minutes!