Steamed Fruit Cake Recipe
All you need is a steamer to make this holiday favorite.
---
Categories
Dessert, Fruit, Del Monte Fruit Cocktail
Cooking Time
1 hr. and 31 mins.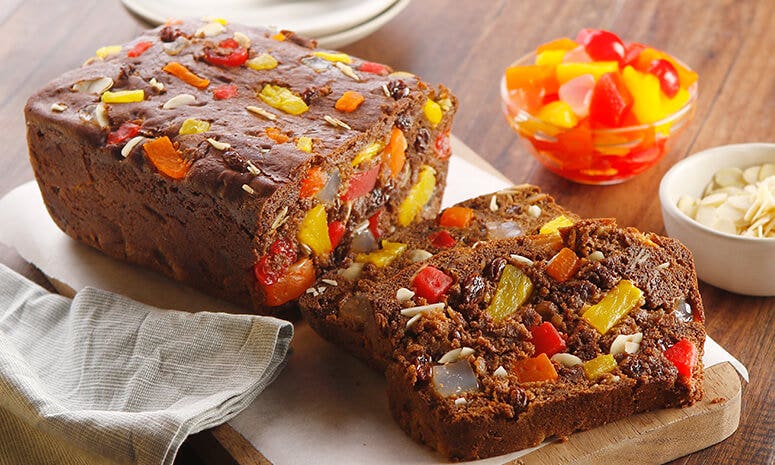 Ingredients
1 tsp oil
1/4 cup flour, all-purpose
2 cup flour, all-purpose, sifted
1/2 tsp salt
1 tsp baking powder
2 tsp baking soda
2 tsp cinnamon, ground
1/4 tsp nutmeg, ground
1/2 cup butter, melted
3 pc egg
1/2 cup molasses
1 cup raisins
1 can DEL MONTE Fiesta Fruit Cocktail (836g), drained
1/2 cup almonds, toasted
Procedure
1. Grease loaf pan with oil then dust with flour. Place a base of parchment wax paper if available.
2. Mix all dry ingredients in a bowl. Set aside.
3. Mix butter, eggs, and molasses in a separate bowl. Add in dry ingredients.
4. Add raisins, DEL MONTE Fiesta Fruit Cocktail, and almonds.
5. Pour batter onto the loaf pan. Cover with aluminum foil.
6. Steam for 1 hour and 20 minutes.
Lusog Notes
This Steamed Fruit Cake recipe is a source of iron, which is needed in the formation of red blood cells that carry oxygen in the body. Iron also plays a role in the proper functioning of the immune system.
Chef's Tip
Do not overmix the batter. Mix only until the dry ingredients are moistened. Overmixing causes the cake to become tough.
Featured Products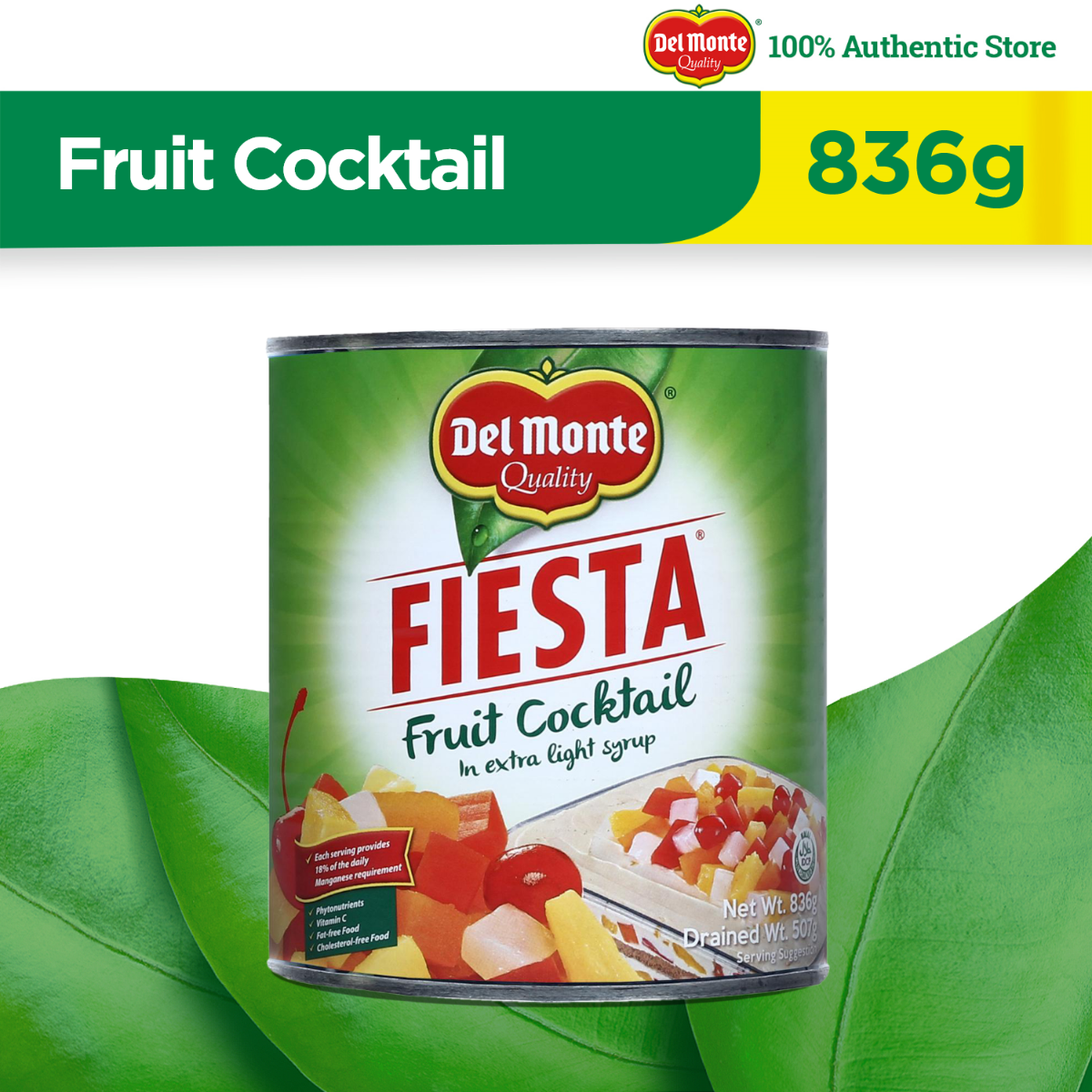 Del Monte Fiesta Fruit Cocktail 836g
---
You also might be interested in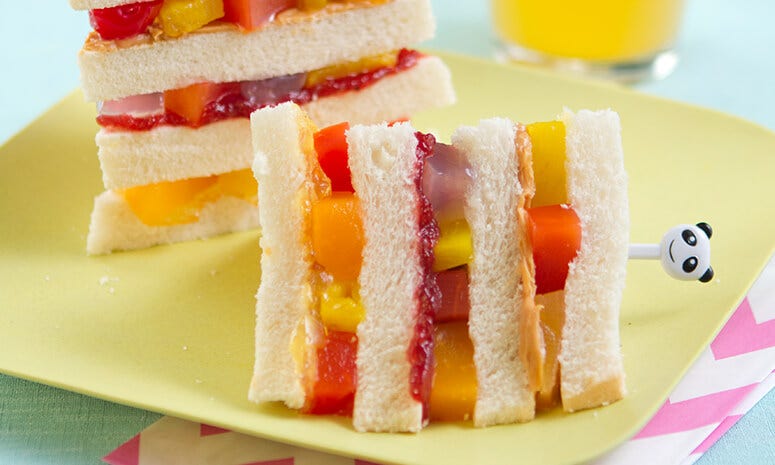 Fruity Rainbow Sandwich Recipe
Your favorite peanut butter sandwich just got fruitier!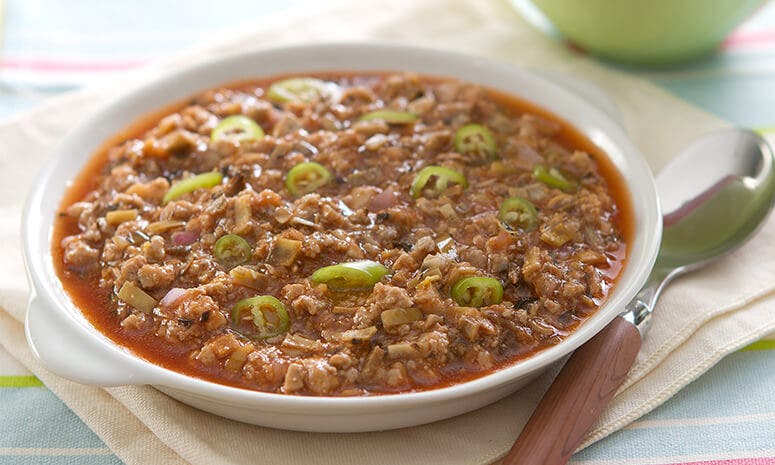 The goodness of sisig but with a healthier twist.