Shrimps in Tomato Cream Sauce Recipe
Enjoy the perfectly balanced flavors of this pasta recipe.
---
Categories
Pasta/Noodles, Seafood, Del Monte Spaghetti Sauce
Ingredients
3 Tbsp olive oil
3 Tbsp garlic
200 g shrimp, shelled with tails intact
1 pc siling labuyo, cut into 3
1 pouch DEL MONTE Italian Style Spaghetti Sauce (250g)
1 Tbsp rice wine
1/2 tsp salt
2 Tbsp all-purpose cream
2 Tbsp basil, fresh, or 1/2 tsp dried basil
1 pack DEL MONTE Spaghetti (175g), cooked per package direction
1/2 Tbsp cheese (optional), grated
Procedure
1. Sauté garlic in oil until brown. Add shrimps, sili, DEL MONTE Italian Style Spaghetti Sauce, rice wine, and salt. Bring to boil and turn down to simmer for 8 minutes.
2. Turn off the heat then add all-purpose cream and basil. Pour over cooked DEL MONTE Spaghetti. Sprinkle with grated cheese if desired.
Lusog Notes
This Shrimp in Tomato Cream Sauce pasta dish is a source of vitamin A that helps protect the family from infections and helps promote normal growth and development.
Chef's Tip
Cream curdles when boiled. Add the cream after the heat has been turned off.
Featured Products
---
You also might be interested in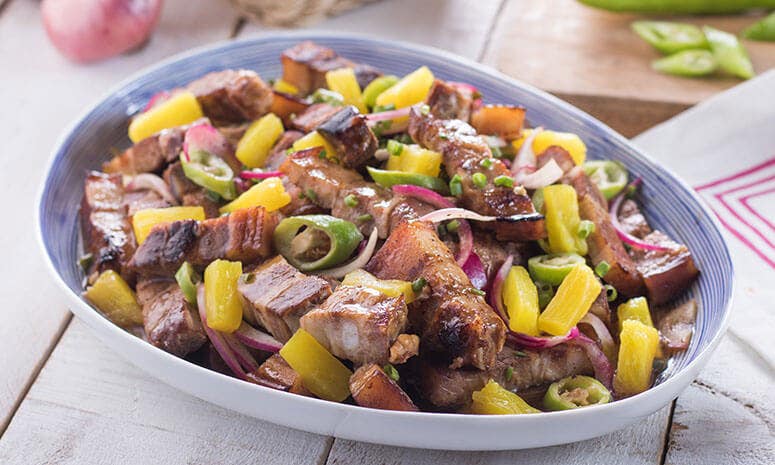 Pinyasarap Pork Pulpog Recipe
It's called, ceviche, in English. Prepare a unique and tasty Kinilaw dish in no time with this recipe.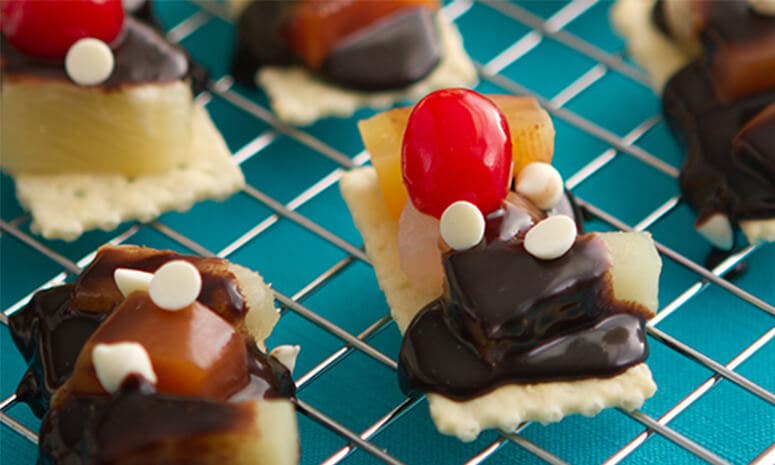 Fruit Cocktail Bars Recipe
Easily whip up dessert in a flash with this recipe!