Sauce-sarap Pinakbet Ilocano Recipe
Give a sauce-sarap twist to a well-loved veggie dish.
---
Categories
Main Dish, Vegetable & Del Monte Tomato Sauce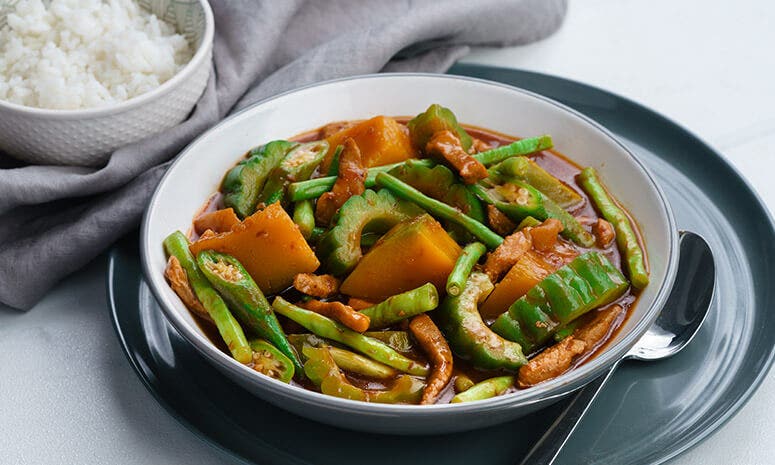 Ingredients
2 Tbsp oil
1/4 cup water
250 g pork, liempo, sliced into 1/2-inch thick strips
1/2 cup onion, red, chopped
2 Tbsp garlic, crushed
1/4 cup bagoong alamang
1/4 cup water
3 cups squash, cut into 2x2-inches cubes, peeled
1 cup sitaw/yardlong beans, cut into 2-inches length
1 cup okra, bias cut
1/2 cup ampalaya, cut into 1-inch thick
Cooking Tools Needed
Chopping Board
Measuring Cups
Measuring Spoon
Mixing Bowl
Pot
Spatula
Cooking Skills Needed
Mixing
Sautéing
Simmering
Slicing
Procedure
1. In a pot, combine oil, water, and pork. Cover and simmer until the fat comes out. Then sauté the pork until brown and crispy.
2. Add the onion and sauté until translucent. Add the garlic and sauté until aromatic. Add bagoong and sauté for 1 minute.
3. Add the DEL MONTE Filipino Style Tomato Sauce, water, and squash. Simmer until squash is cooked.
4. Add the sitaw, okra, and ampalaya then let it simmer for 2 minutes. Serve.
Featured Products
---
You also might be interested in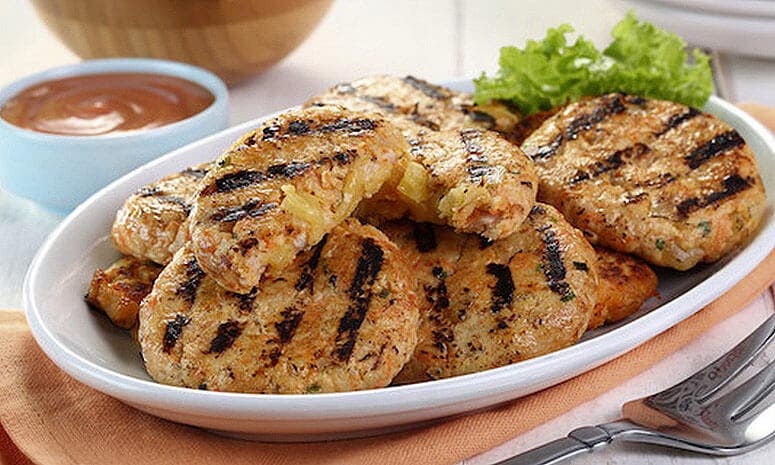 Pine-Chicken Burgers with Ketchup Mayo Recipe
Kids will enjoy these healthy burgers as snack or baon!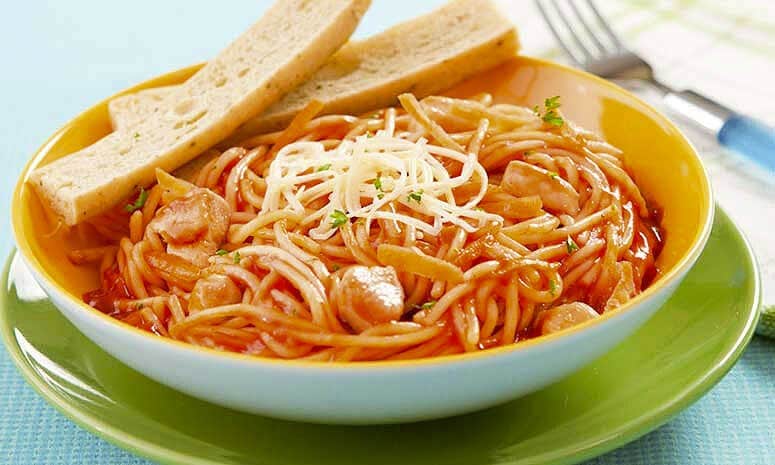 Chicken Carrot Spaghetti Recipe
Chicken and grated carrots add texture to this dish.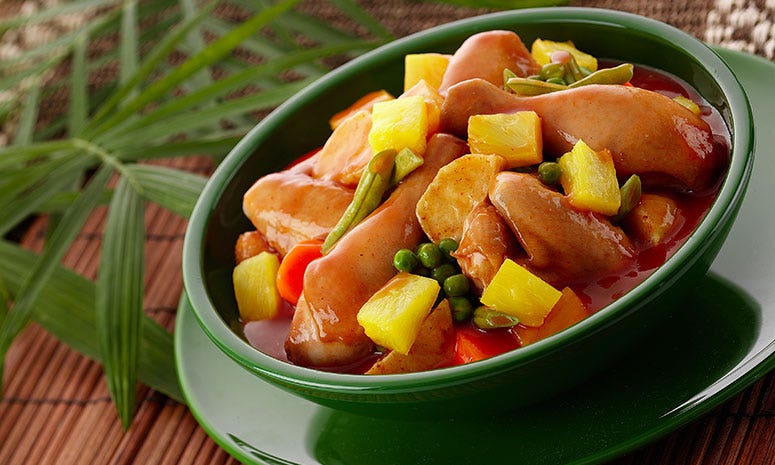 Pineapple Afritada Recipe
Create this appetizing afritada recipe your family will surely adore.