Pork Piña Stew Recipe
Whip up a quick dinner with this simple but flavorful meal.
---
Categories
Main Dish, Pork & Del Monte Pineapple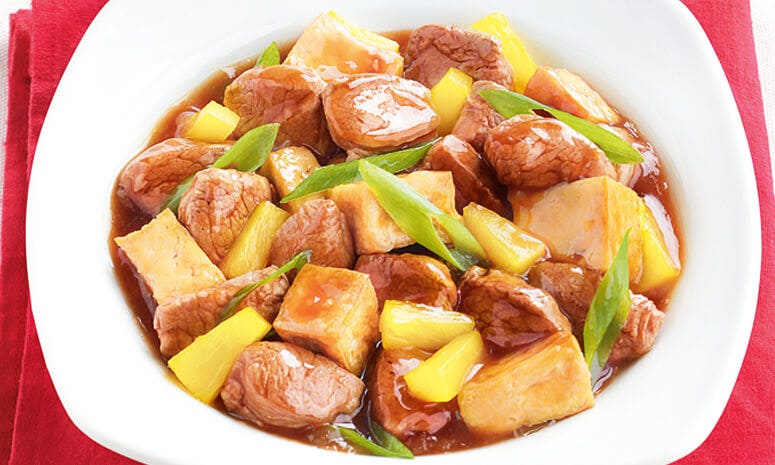 Ingredients



FOR THE MARINADE

1/4 tsp salt
1 cup oil
1/4 tsp pepper, black
2 Tbsp liquid seasoning
2 Tbsp oyster sauce
300 g pork, loin, boneless-skinless, cut into chunks
2 Tbsp all-purpose flour
1/4 cup oil
1/3 cup garlic, sliced
2 pouches Del Monte Pineapple Tidbits (115g)
salt, to taste
250 g tofu, cut into chunks then fried
1 stalk leeks, sliced
Cooking Tools Needed
Measuring Cups
Spatula
Chopping Board
Chopping Board
Cooking Skills Needed
Boiling
Sautéing
Simmering
Procedure
1. Marinate pork for 30 minutes in refrigerator. Drain but reserve any marinade. Sprinkle meat with flour. Brown in oil. Set aside.
2. In the same pan, sauté garlic until light brown then reserve half. Add marinade and DEL MONTE Pineapple Tidbits with syrup. Season with salt to taste. Bring to a boil then simmer for 2 minutes.
3. Add the reserved garlic, tofu, and leeks. Allow to simmer.
Lusog Notes
This recipe provides iron needed for normal metabolism. Iron is also required to make red blood cells that carry oxygen around the body.
Chef's Tip
Pork lomo is a tender cut of meat that is also lean and easy to overcook. It is best for quick cooking so it stays moist and tender. Overcooking it will result in dry, tough meat.
Featured Products
---
You also might be interested in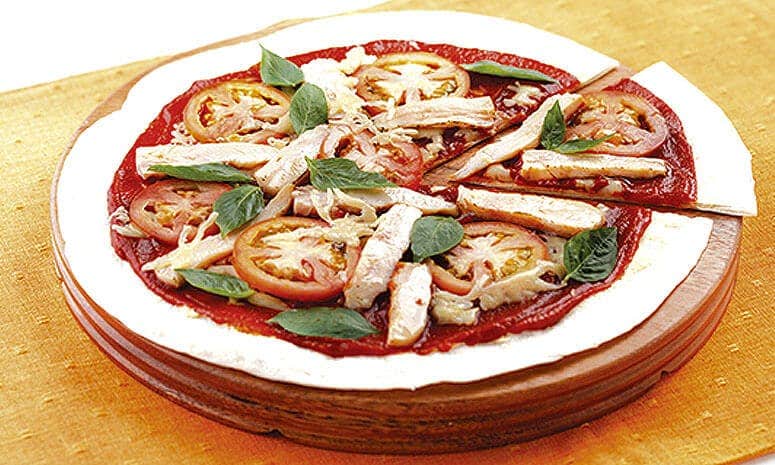 Chicken Tortilla Pizza Recipe
Using a tortilla instead of pizza dough turns this into a light and savory appetizer the family will love.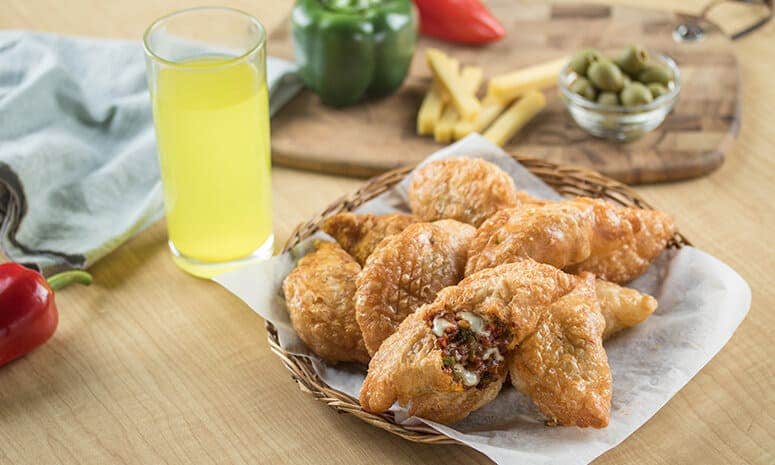 Cheesy Caldereta Pie Recipe
A delicious fusion of Pinoy favorites from Chef JP Anglo