Chicken Tortilla Pizza Recipe
Using a tortilla instead of pizza dough turns this into a light and savory appetizer the family will love.
---
Categories
Appetizer, Chicken, Del Monte Quick 'n Easy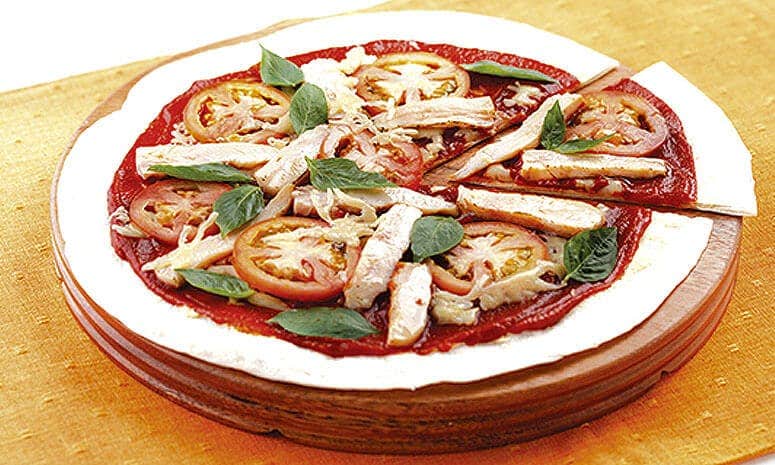 Ingredients
200 g chicken, breast fillet
- salt, to taste
- pepper, to taste
1/2 cup basil, fresh
2 pc flour tortilla (6"), large
1 pouch DEL MONTE Quick 'n Easy Italian Style Pizza Sauce (115g)
100 g tomato, fresh, sliced into rings
100 g melting cheese, coarsely grated
Procedure
1. Season chicken with salt and pepper to taste. Pan/charcoal-grill or pan-fry until both sides are cooked. Slice into strips.
2. Toast both sides of flour tortillas in heated pan for 1 minute. Spread one side of the tortilla with DEL MONTE Quick 'n Easy Italian Style Pizza Sauce. Top with chicken, tomatoes, basil, and cheese.
3. Heat until cheese melts. Slice and serve.
Lusog Notes
This Chicken Tortilla Pizza dish provides calcium that is needed for bone growth and blood clotting. It also has vitamin A that helps maintain healthy skin and prevent infections.
Chef's Tip
Tear basil leaves by hand instead of chopping them. Chopping with a knife bruises the leaves which cause the leaves to turn black. Tearing them by hand follows the natural fibers so that it does not discolor as fast.
Featured Products
---
You also might be interested in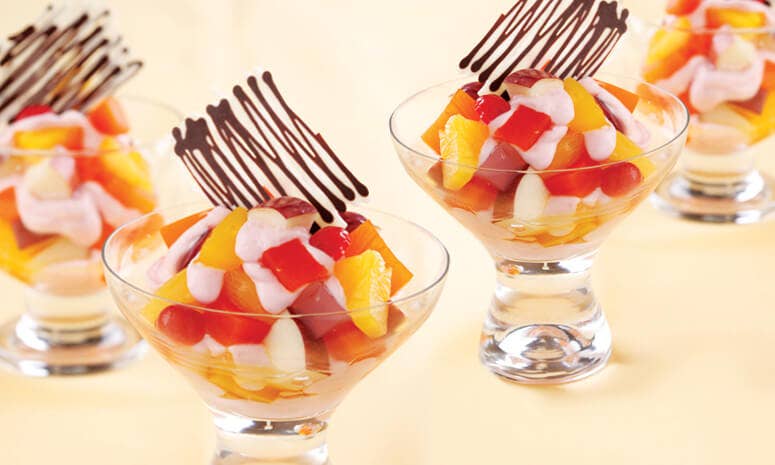 The combination of yoghurt and fruit make for a healthy treat.