Pizzarap Recipe
Serve these rolls as an afternoon snack for your kids or finger food for your next party.
---
Categories
Appetizer, Pork, Del Monte Quick 'n Easy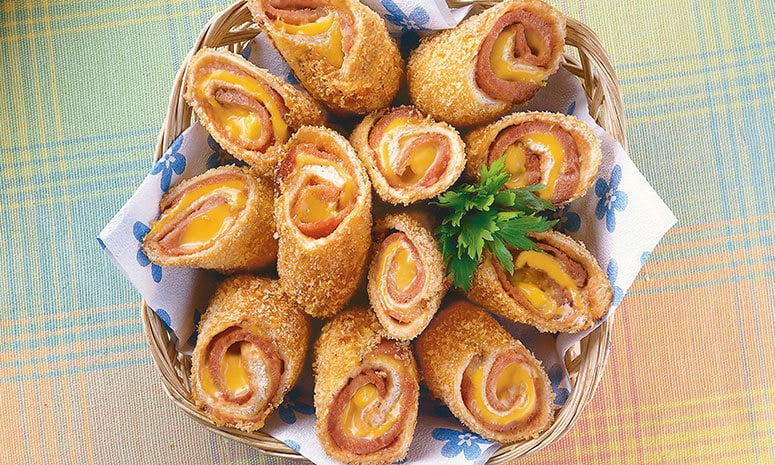 Ingredients
10 slices bread, white loaf
1/2 cup DEL MONTE Sweet Style Spaghetti Sauce (250g)
5 slices sweet ham, each cut into 2
10 sticks cheddar cheese
2 pcs egg
1 1/2 cups breadcrumbs
2 cups oil, for deep frying
1/4 cup mayonnaise
1/2 Tbsp garlic, minced
1/2 tsp lemon rind, grated
1/4 tsp dill, fresh (optional)
Cooking Tools Needed
Pot
Chopping Board
Measuring Cups
Spatula
Toothpick
Measuring Spoon
Procedure
1. Flatten each piece of bread with a rolling pin. Spread DEL MONTE Sweet Style Spaghetti Sauce on top of bread. Put ham and cheese. Roll carefully and tightly. Secure with toothpick if needed.
2. Dip each bread roll in beaten eggs, then coat with bread crumbs. Deep-fry until golden brown. Drain on paper towels. If desired, slice diagonally into bite-size pieces.
3. Combine all ingredients for the dip. Serve with pizzarap.
Lusog Notes
This recipe contains calcium for strong bones and teeth. It also has iron that is needed for normal metabolism.
Chef's Tip
For better texture on the crust, use Japanese style breadcrumbs which are coarser than ordinary breadcrumbs.
Featured Products
---
You also might be interested in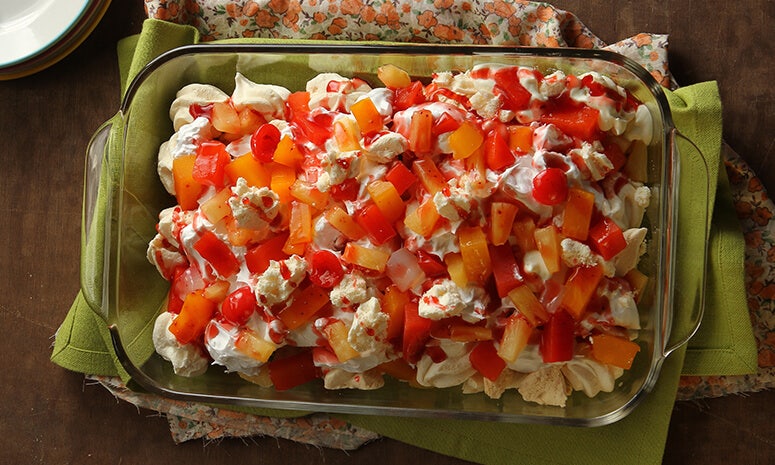 Fiesta Meringue Layers Recipe
A festive desert that bursts with flavors and textures in your mouth.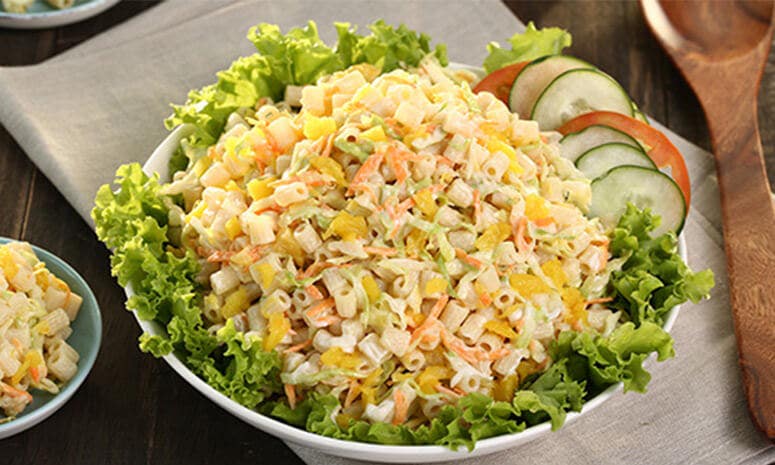 Pasta Veggie Salad Recipe
A fresh, pina-sarap side dish for any meal.