Pine Fish Stew Recipe
Savor this healthy stew with a fresh flavor.
---
Categories
Main Dish, Seafood & Del Monte Pineapple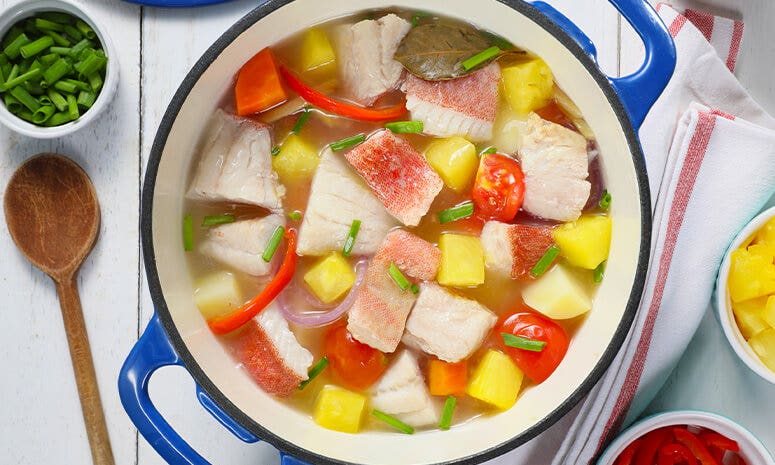 Ingredients



350 g lapu-lapu fillet, cut into chunks




FOR THE MARINADE

2 tsp calamansi juice
1/2 tsp salt
1/8 tsp pepper, black
1/2 cup onion, cut into rings
1 Tbsp ginger, cut into strips
1/2 cup potato, cut into chunks
1/2 cup carrot, cut into chunks
1 pc bay leaf/laurel leaf
1 tsp salt
1/2 cup tomato, cut into chunks
1/3 cup bell pepper, red, cut into strips
2 tsp cornstarch, dissolved in 1 tbsp water
1/4 cup green onions, sliced
Cooking Tools Needed
Measuring Cups
Chopping Board
Measuring Spoon
Spatula
Sauce Pan
Procedure
1. Season the fish with calamansi juice, salt, and pepper. Set aside. Arrange layer of onion, ginger, potatoes, carrot and laurel leaf in pan. Add reserved pineapple syrup and salt. Simmer for 10 minutes.
2. Add tomatoes, bell pepper, DEL MONTE Pineapple Chunks, fish, and dissolved cornstarch. Simmer for 5 minutes. Top with green onions.
Lusog Notes
This low fat recipe is rich in vitamin A which is important for the maintenance of the normal structure and function of the skin. Vitamin A also promotes normal vision.
Chef's Tip
If lapu-lapu is not available, you may substitute with any white mild-flavored fish.
Featured Products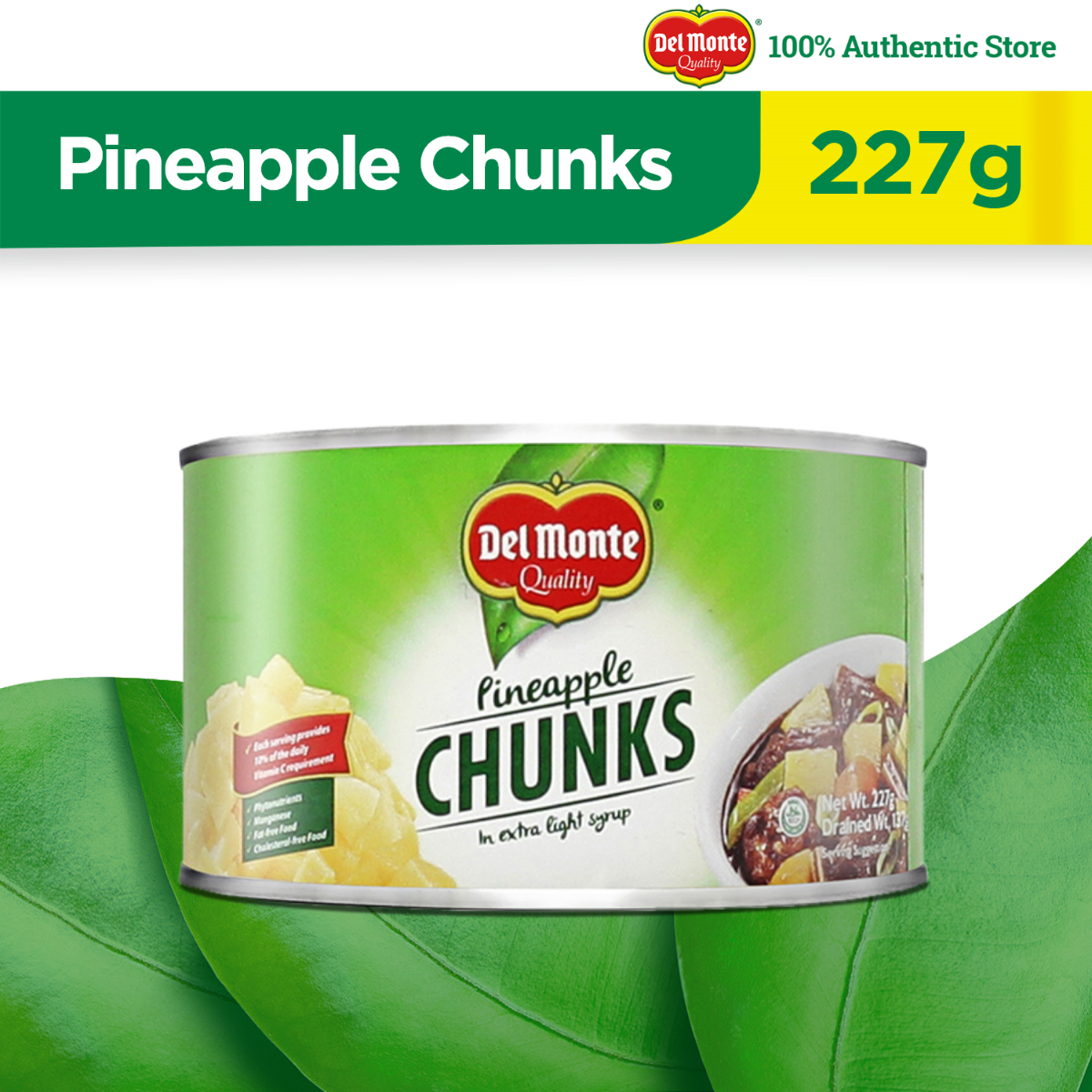 Del Monte Pineapple Chunks 227g
---
You also might be interested in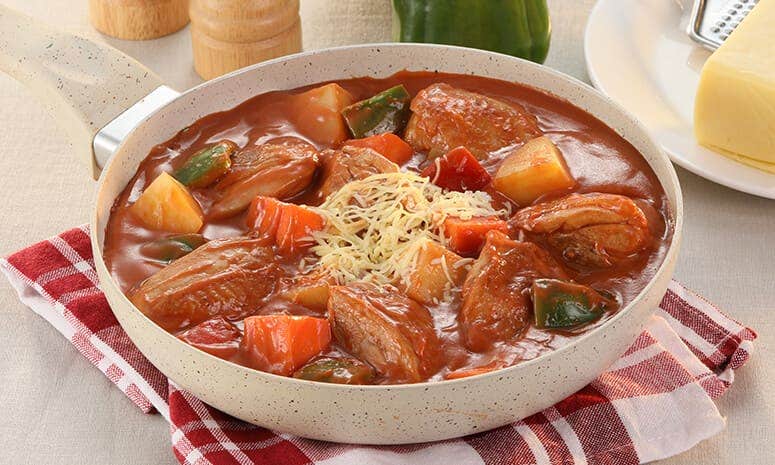 Cheesy Chicken Afritada Recipe
Give this saucy Pinoy favorite a yummy cheesy twist!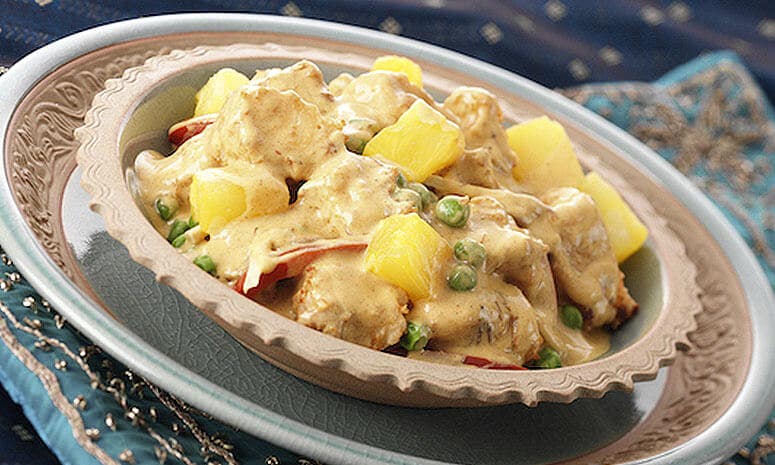 Fish Pineapple Curry Recipe
Take this curry dish to another level with the interesting flavor notes of pineapple!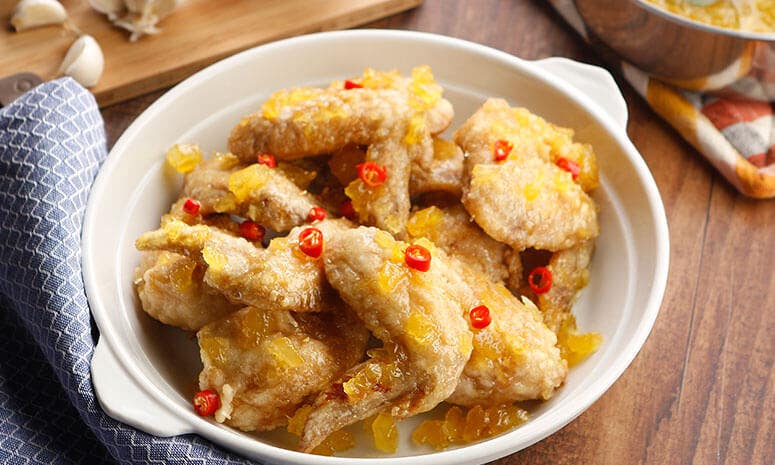 Pineapple Chili Glazed Wings Recipe
Classic spicy chicken wings get a pina-level up twist!