Pineapple Chili Glazed Wings Recipe
Classic spicy chicken wings get a pina-level up twist!
---
Categories
Main Dish, Chicken, Del Monte Pineapple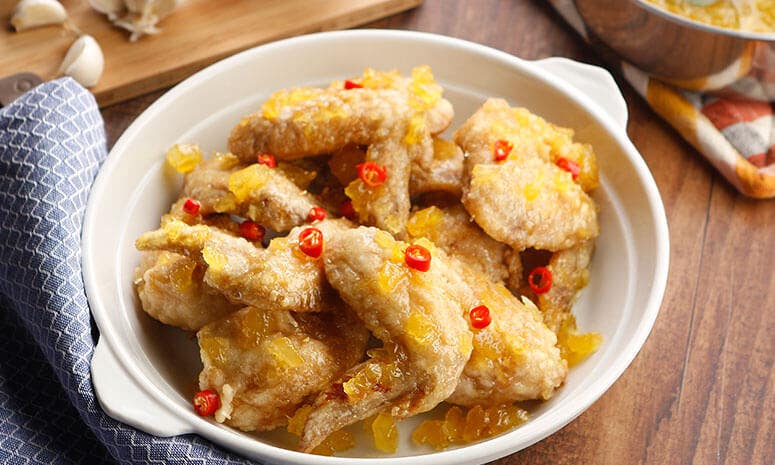 Ingredients
1 can DEL MONTE Crushed Pineapple (227g)
1/2 cup DEL MONTE Red Cane Vinegar
1/2 cup sugar, white
1 tsp salt
1/2 tsp siling labuyo, chopped
2 tsp garlic, minced
1/4 cup corn syrup
500 g chicken, wings
1/2 tsp salt
1/4 tsp pepper, black
1/4 cup cornstarch, for dredging
1 1/2 cup cornstarch, dissolved in 1 1/2 cup cold water
2 cup oil, for deep-frying
Cooking Tools Needed
Scissors
Chopping Board
Pot
Procedure
1. Combine everything in a pot. Allow to boil.
2. After boiling, simmer mixture until desired consistency.
3. Season chicken with salt and pepper. Dredge in cornstarch then dip in cornstarch mixture. Deep-fry in hot oil for 5 minutes. Drain and set aside to cool.
Lusog Notes
This recipe is a source of iron which is needed for normal metabolism and vitamin B1 that supports normal growth and helps the body in converting food to energy.
Chef's Tip
Use corn syrup or glucose syrup to add a nice gloss to the sauce and help it coat the chicken better.
Featured Products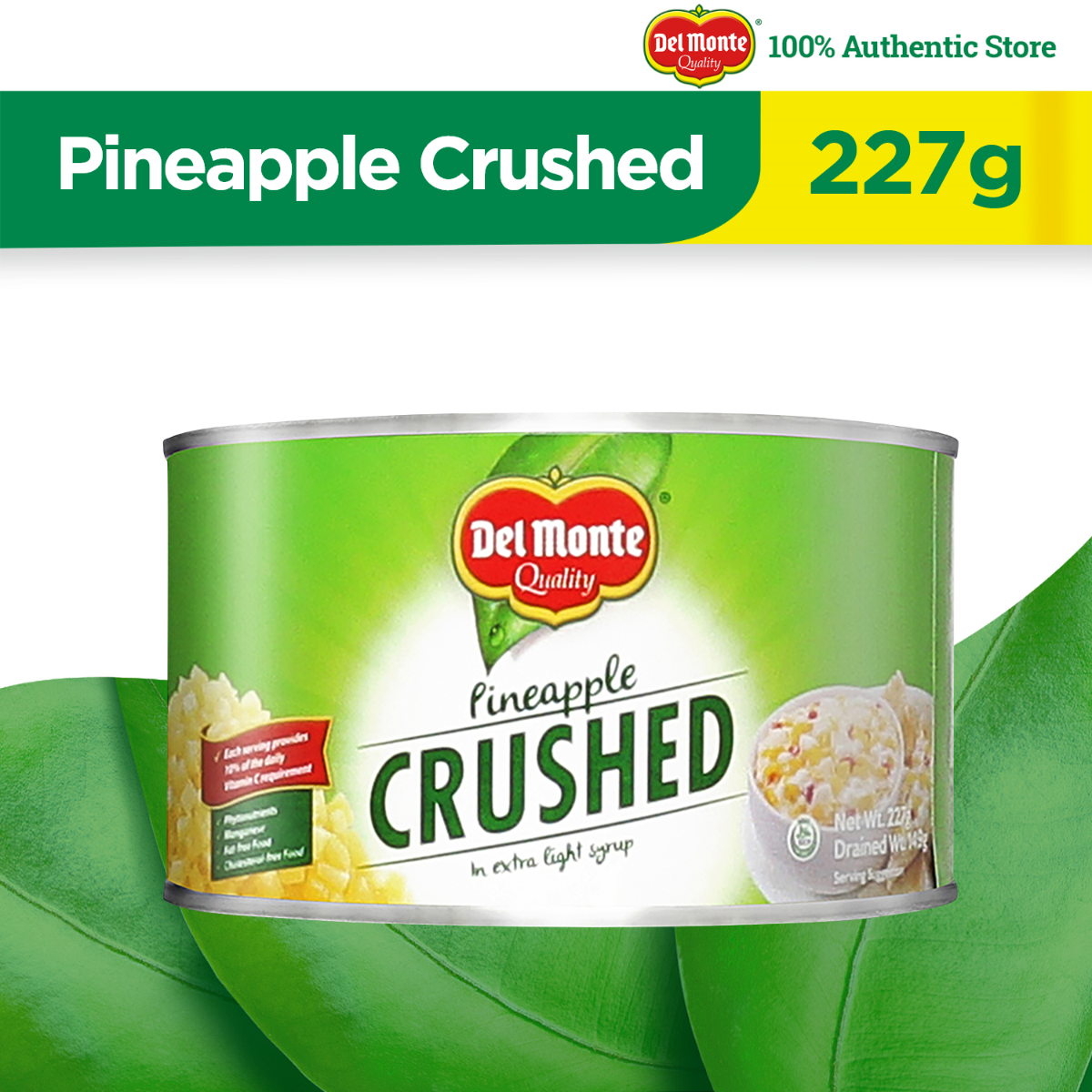 Del Monte Pineapple Crushed 227g
---
You also might be interested in
Cheesy Vegetable Pasta Recipe
Get them to eat more veggies with this cheesy recipe!