Cheesy Vegetable Pasta Recipe
Get them to eat more veggies with this cheesy recipe!
---
Categories
Pasta/Noodles, Vegetable, Del Monte Spaghetti Sauce
Ingredients
2 Tbsp oil
2 cups eggplant, sliced diagonally, thinly slices
1 cup bacon, sliced into 1/2-inch strips
1 tsp garlic, minced
1/2 cup onion, red, chopped
1 cup button mushroom, canned (400g), cut into quarters
1 pouch DEL MONTE Creamy & Cheesy Spaghetti Sauce (500g)
1/2 cup water
1/2 tsp salt
1/2 tsp pepper, white, ground
1/2 cup green peas
1 pack DEL MONTE Spaghetti (400g), cooked
Cooking Tools Needed
Chopping Board
Colander
Measuring Cups
Measuring Spoon
Pot
Rubber Spatula
Cooking Skills Needed
Frying
Sautéing
Simmering
Slicing
Procedure
1. Heat oil in a pan and fry eggplants until brown. Set aside.
2. In the same pan, fry the bacon then add garlic and onions, sauté until aromatic.
3. Add mushroom and fried eggplants, sauté then add the DEL MONTE Creamy & Cheesy Spaghetti Sauce, water, salt, and pepper. Mix and simmer for 3 minutes then add green peas.
4. To assemble, pour sauce over cooked pasta. Serve.
Featured Products
---
You also might be interested in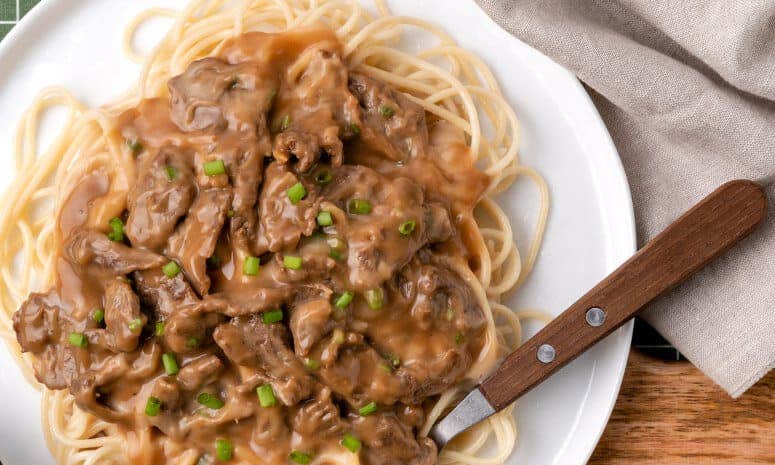 Beef Misono Carbonara Recipe
Enjoy your favorite Japanese Beef Misono with a twist of creamy Carbonara!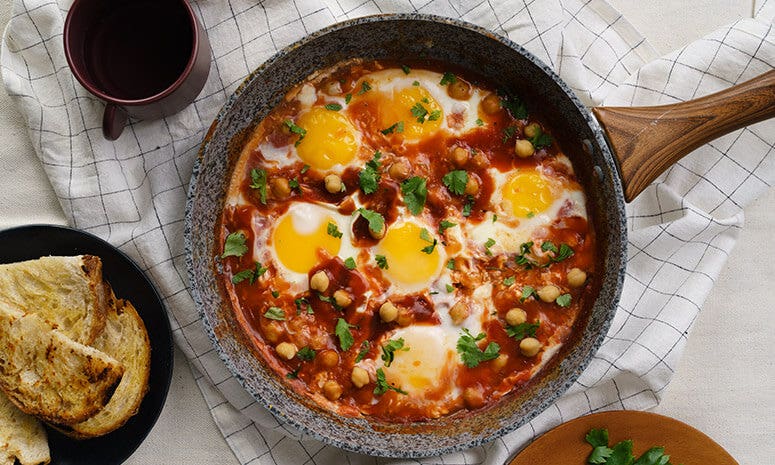 An egg-citing recipe that's great for any time of the day!