Piña-Beef Caldereta
---
Cooking Time
3 hrs & 12 mins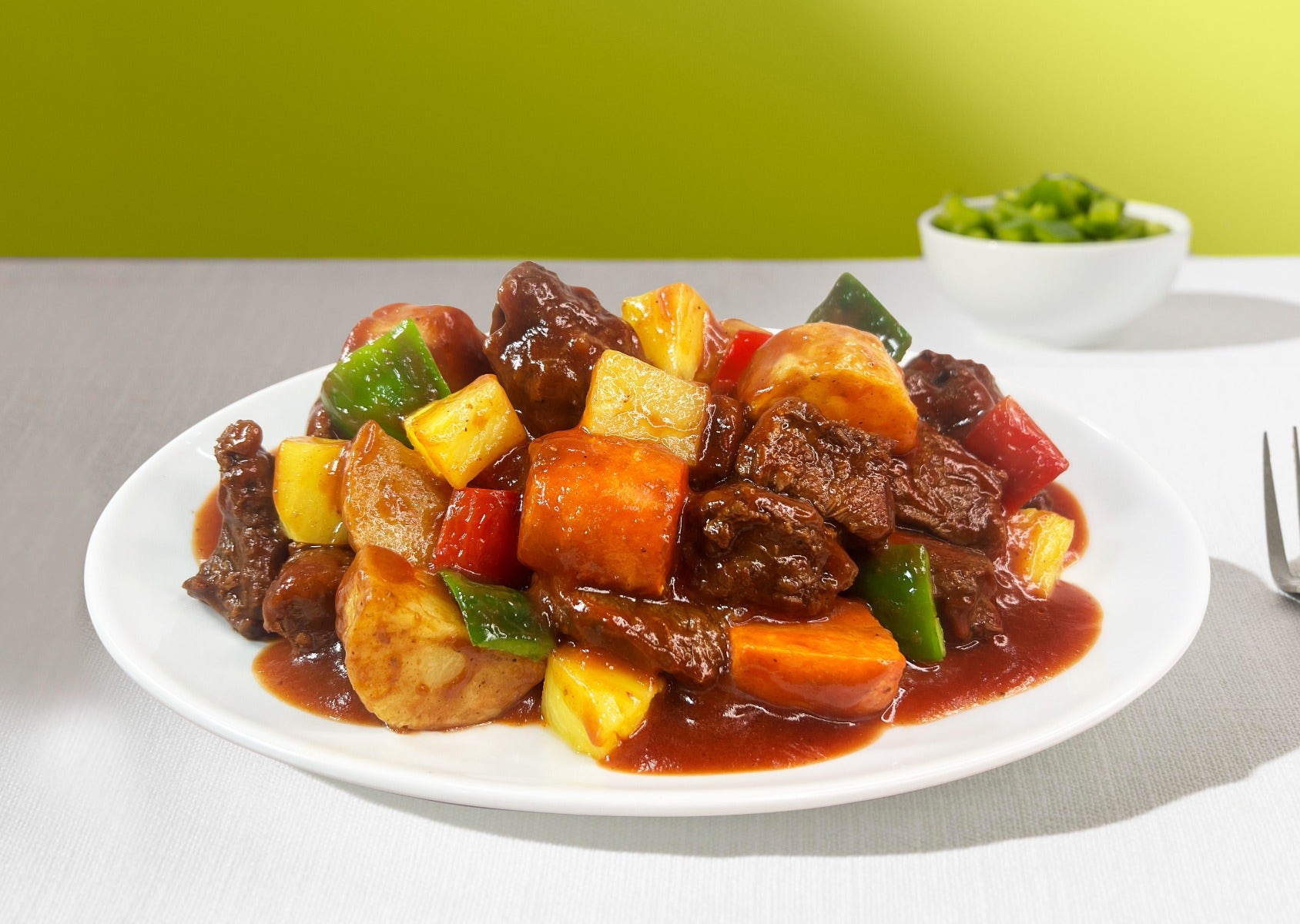 Ingredients
750 g beef, kenchi, boneless, cut into 2 x 2-inches cubes
1 Tbsp oil
1/2 cup onion, red, chopped
1 Tbsp garlic, minced
2 Tbsp soy sauce
3 Tbsp liver spread
1/2 tsp pepper, black
1 pouch DEL MONTE Original Style Tomato Sauce (250g),
4 cup water
1 can DEL MONTE Pineapple Chunks (227g), drained, reserve syrup and divide the pineapple chunks into 2
1 cup carrot, cut into chunks then fried
1 cup potato, cut into chunks then fried
1/4 cup bell pepper, green, sliced into 1-inch cubes
1/4 cup bell pepper, red, sliced into 1-inch cubes
Cooking Tools Needed
Can Opener
Chopping Board
Knife
Measuring Cups
Measuring Spoons
Pot
Spatula
Cooking Skills Needed
Browning
Cutting
Frying
Simmering
Slicing
Procedure
Marinate the beef in the reserved pineapple syrup for at least 30 minutes. Drain and reserve the marinade.
In a pot, brown the meat in batches.
In the same pot, sauté onion and garlic. Add back the meat then add soy sauce and simmer until almost dry.
Add the liver spread, pepper, DEL MONTE Original Style Tomato Sauce, and reserved marinade. Add water and half of DEL MONTE Pineapple Chunks then bring to a boil and simmer covered for 2 hours and 15 minutes or until meat is tender.
Add the fried carrots, fried potatoes, and bell peppers then simmer for 2 minutes. Add the remaining DEL MONTE Pineapple Chunks then serve.
Lusog Notes
This recipe is high in protein and vitamin A. The body needs protein for growth, maintenance, and repair of body tissues. Vitamin A, on the other hand, helps maintain healthy skin and normal vision.
Chef's Tip
Beef kenchi has high connective tissue or "litid" that makes it a tough meat. The presence of an acid, such as pineapple and long and slow cooking of the beef helps tenderize it.
Featured Products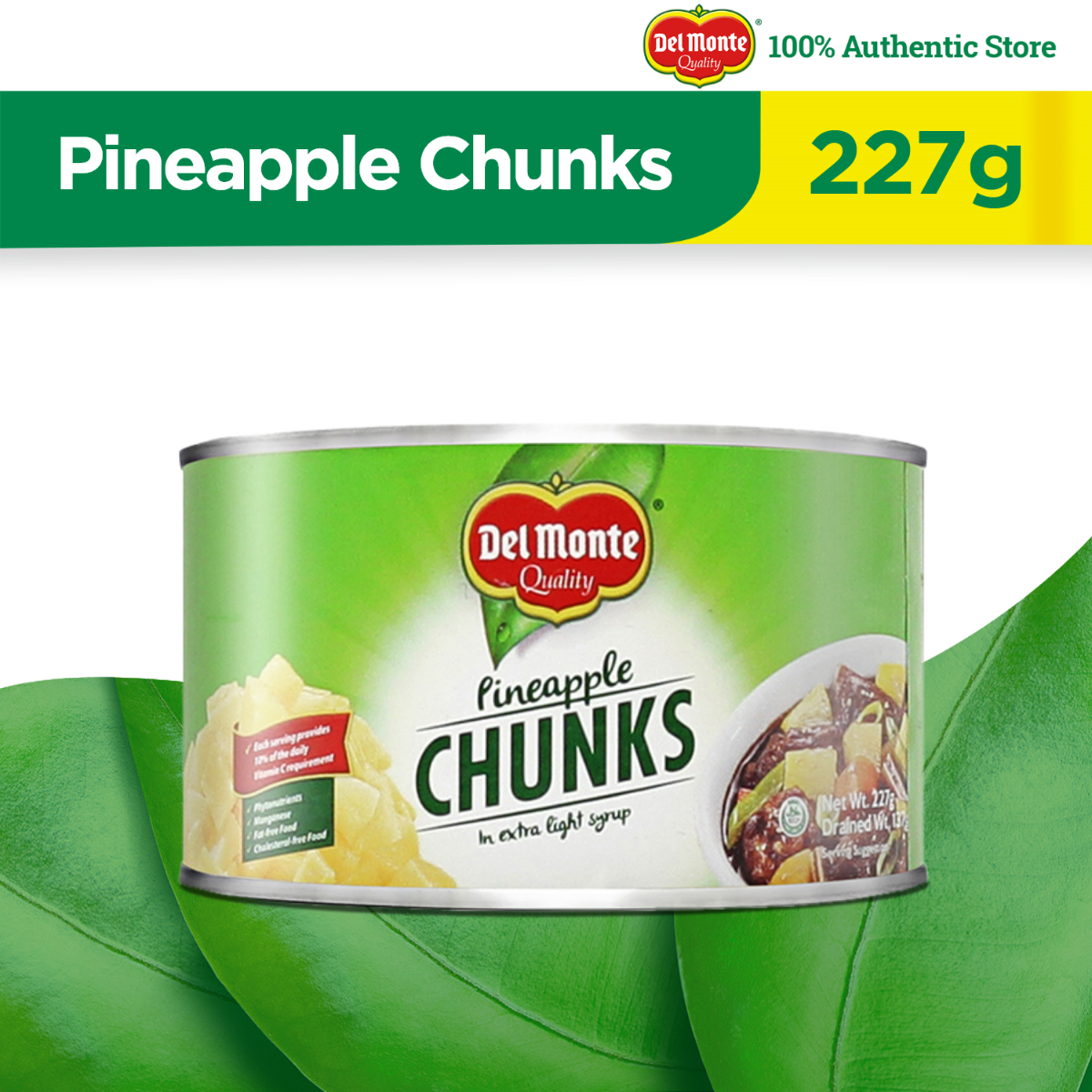 Del Monte Pineapple Chunks 227g
---
You also might be interested in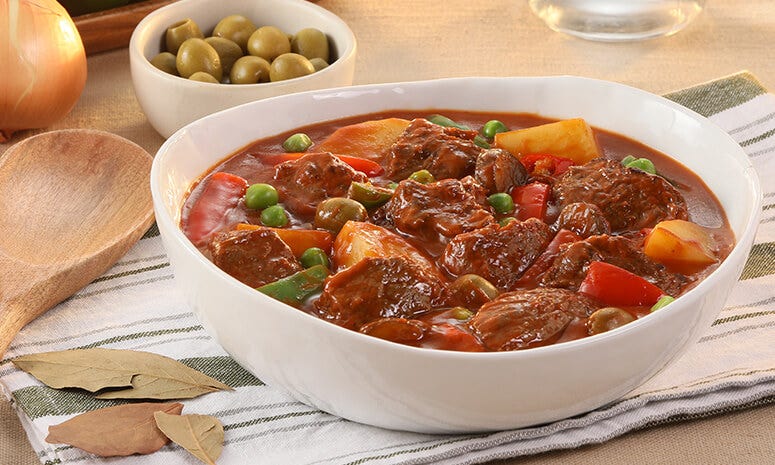 Loved by everybody, this classic recipe is definitely a must-try!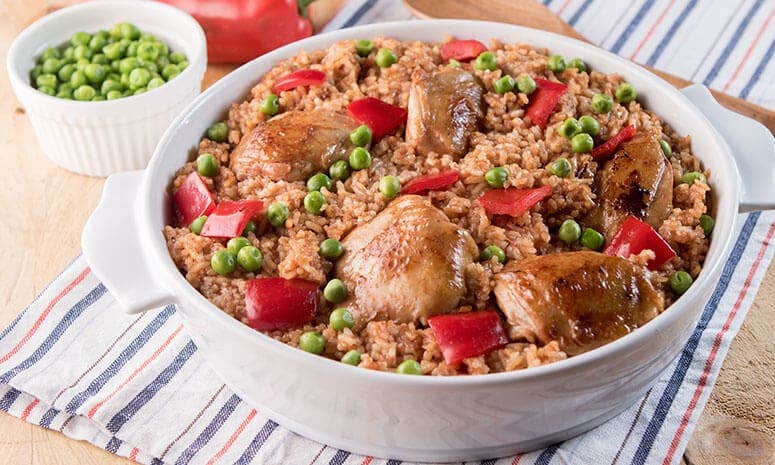 Caldereta Arroz Valenciana Recipe
Make meals extra special with this one-pot dish!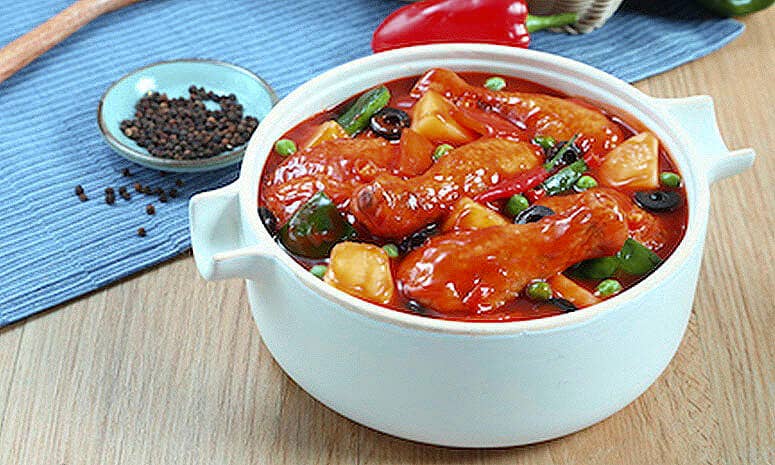 Sweet and Spicy Chicken Caldereta Recipe
Add a sauce-sarap twist to your favorite Caldereta!