Piña Kangkong Recipe
Make your simple kangkong taste better with some piña!
---
Categories
Appetizer, Vegetable & Del Monte Pineapple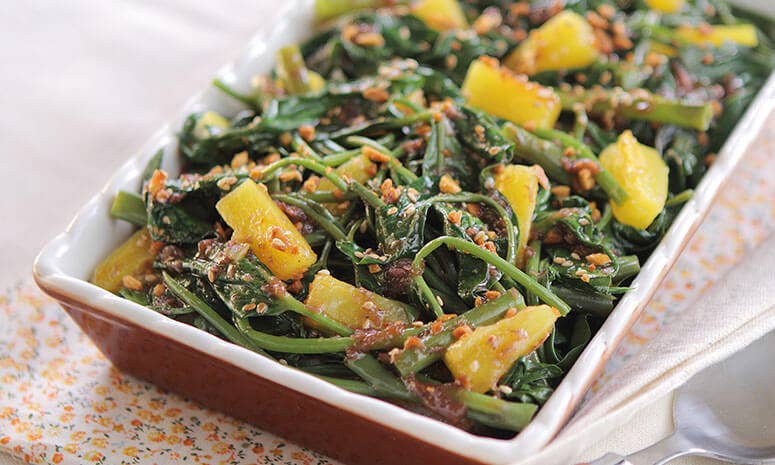 Ingredients
1 Tbsp oil
1 Tbsp garlic, crushed
2 Tbsp onion, sliced
1/2 Tbsp bagoong alamang
pepper, to taste
1 1/2 bunch kangkong, leaves and tender stalks only
1 pouch DEL MONTE Pineapple Tidbits (115g), drained, reserve syrup
1/2 tsp sesame seeds, toasted
Cooking Tools Needed
Chopping Board
Measuring Spoon
Measuring Cup
Wooden Spatula
Procedure
1. Sauté half of garlic until brown. Set aside.
2 . Sauté remaining half of the garlic, onion and alamang. Add reserved pineapple syrup, pepper and kangkong. Simmer uncovered until almost cooked. Add DEL MONTE Pineapple Tidbits. Simmer for 5 minutes then top with sesame seeds & fried garlic.
Lusog Notes
This Piña Kangkong vegetable dish is high in Vitamin A that may help boost immunity, and iron which is essential for the normal metabolism of the body.
Chef's Tip
To remove the "lansa," sauté the alamang until slightly toasted and dry.
Featured Products
---
You also might be interested in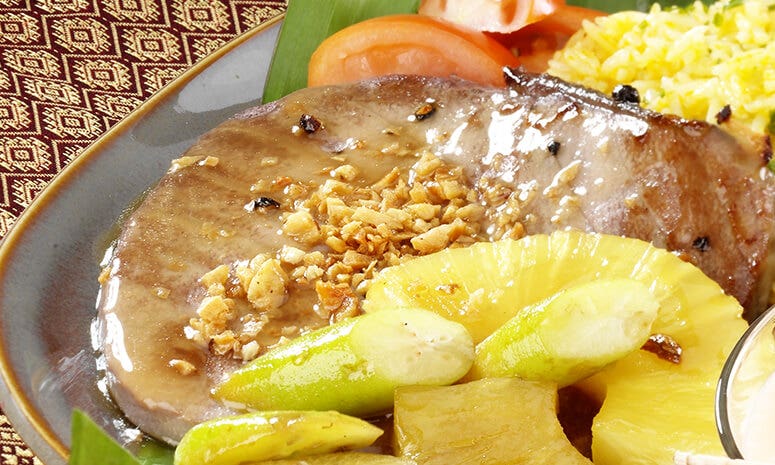 Tuna Piña Ala Pobre Recipe
Light on the tummy but not on taste. Try this for your next weekend lunch or dinner!