Piña Kangkong Recipe
Make your simple kangkong taste better with some piña!
---
Categories
Appetizer, Vegetable & Del Monte Pineapple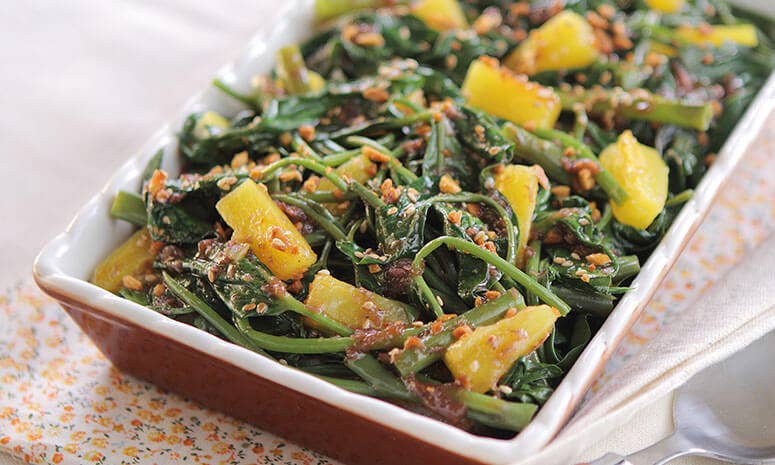 Ingredients
1 Tbsp oil
1 Tbsp garlic, crushed
2 Tbsp onion, sliced
1/2 Tbsp bagoong alamang
pepper, to taste
1 1/2 bunch kangkong, leaves and tender stalks only
1 pouch DEL MONTE Pineapple Tidbits (115g), drained, reserve syrup
1/2 tsp sesame seeds, toasted
Cooking Tools Needed
Chopping Board
Measuring Spoon
Measuring Cup
Wooden Spatula
Preparation
1. Sauté half of garlic until brown. Set aside.
2 . Sauté remaining half of the garlic, onion and alamang. Add reserved pineapple syrup, pepper and kangkong. Simmer uncovered until almost cooked. Add DEL MONTE Pineapple Tidbits. Simmer for 5 minutes then top with sesame seeds & fried garlic.
Featured Products
---