Tuna Piña Ala Pobre Recipe
Light on the tummy but not on taste. Try this for your next weekend lunch or dinner!
---
Categories
Main Dish, Seafood, Del Monte Pineapple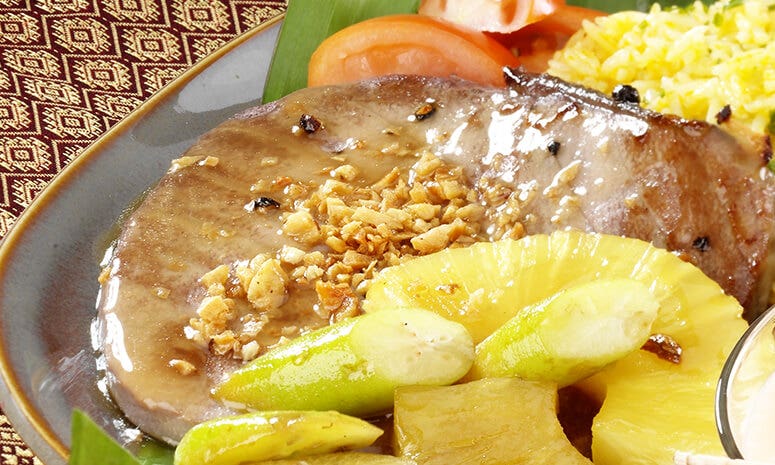 Ingredients
1 1/4 kg tuna steak (approximately 16 slices)
1/2 cup garlic, finely chopped
2 tsp salt
1/4 tsp pepper
2 pc banana leaves
2 cup kamias
1/3 cup oil, for frying
1 can DEL MONTE Sliced Pineapple (432g), drained, reserve syrup
2 Tbsp all-purpose flour, dissolved in 1 Tbsp water
3 tsp soy sauce
2 tsp liquid seasoning
- pepper, to taste
Cooking Tools Needed
Casserole
Grill Pan
Wooden Spatula
Measuring Spoon
Chopping Board
Measuring Cups
Procedure
1. Rub fish with half of garlic then season with salt and pepper. Set aside.
2. Line casserole with banana leaves to cover bottom and sides. Arrange kamias at the bottom then place fish. Add pineapple syrup. Bring to boil and simmer over low heat for 5 minutes or until partially cooked. Remove fish and reserve its drippings. Discard the banana leaves.
3. Heat oil in frying pan and sauté remaining garlic until light brown. Set aside. In the same pan, grill fish until brown, then grill DEL MONTE Sliced Pineapple. Arrange on a platter.
4. Combine fish drippings, flour, soy sauce, liquid seasoning and pepper. Simmer until thick. Add fried garlic. Pour over fish and pineapple slices. Top with remaining garlic.
Lusog Notes
This dish is high in vitamin A which is important for normal vision and healthy skin as well as for protection from infections. It also has niacin that promotes normal digestion and healthy skin.
Chef's Tip
Lining the casserole with banana leaf and kamias removes the "malansa" aroma and taste of the fish.
Featured Products
Del Monte Pineapple Slices 227g
---
You also might be interested in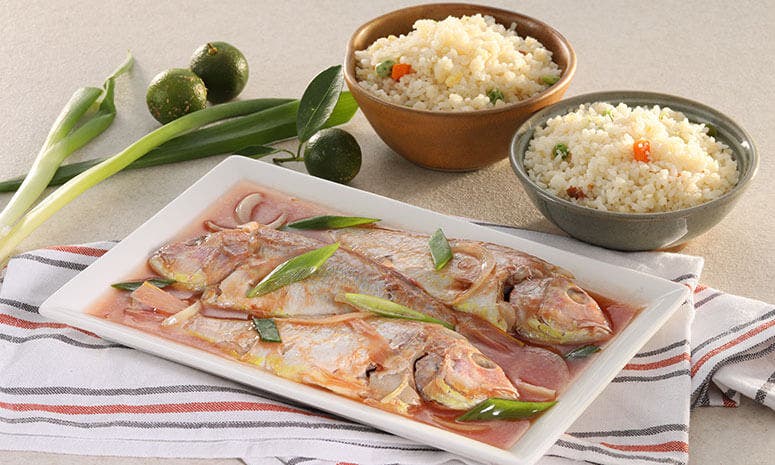 This one-pot fish soup is made flavorful and homey with Del Monte Tomato Sauce.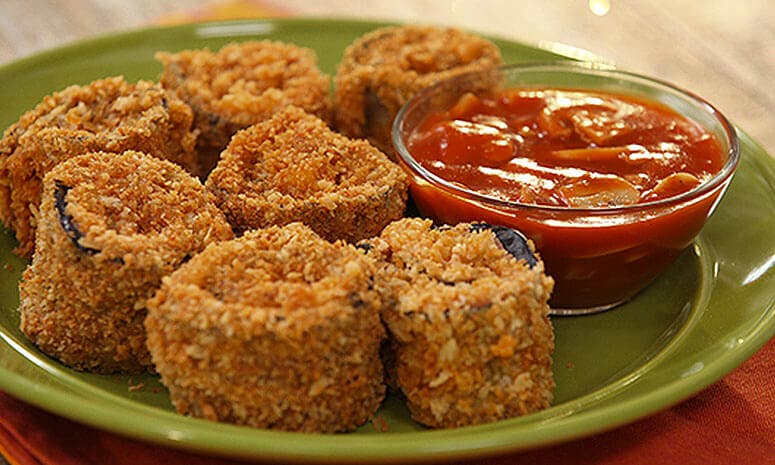 Ham-Eggplant Roll Ups Recipe
Transform leftover ham into a tasty snack!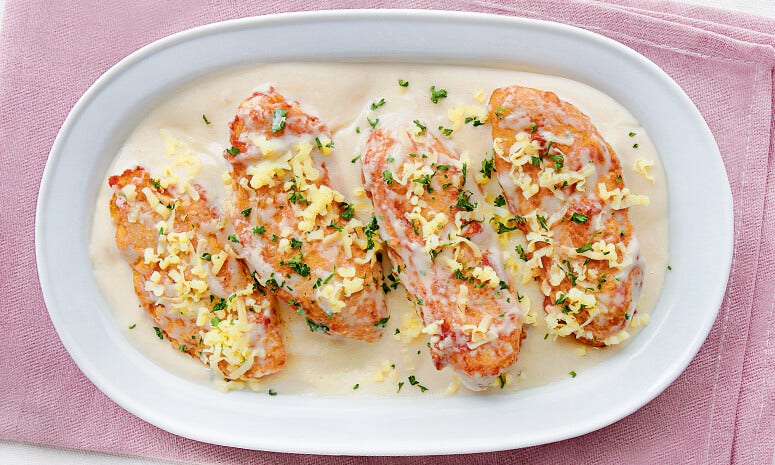 Creamy Chicken Parmigiana Recipe
Tender chicken and creamy sauce make a comforting meal.