Creamy Chicken Parmigiana Recipe
Tender chicken and creamy sauce make a comforting meal.
---
Categories
Main Dish, Chicken, Del Monte Spaghetti Sauce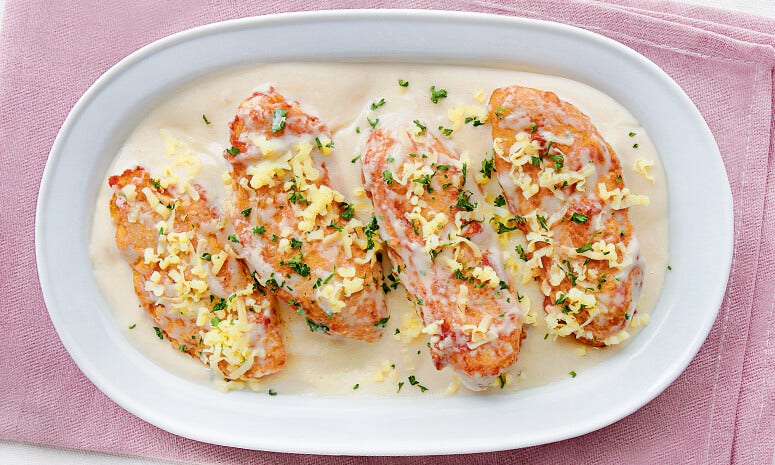 Ingredients
350 g chicken, breast fillet, pounded lightly
1/8 tsp salt
1/8 tsp pepper, black
1 Tbsp garlic, finely chopped
2 Tbsp milk, fresh
1 pouch DEL MONTE Carbonara Sauce (200g)
1/4 cup breadcrumbs
1 Tbsp butter
2 Tbsp oil
1/2 Tbsp parsley, chopped
Cooking Tools Needed
Chopping Board
Measuring Cups
Measuring Spoon
Spatula
Cooking Skills Needed
Simmering
Frying
Slicing
Mixing
Procedure
1. Season chicken with salt and pepper. Rub the chicken with garlic. Soak in milk and 2 tablespoons of DEL MONTE Carbonara Sauce for 5 minutes.
2. Drain chicken, reserve milk mixture. Roll chicken pieces in bread crumbs.
3. Heat butter in pan with oil. Brown chicken slices on both sides until cooked. Set aside.
4. In the same pan, pour remaining DEL MONTE Carbonara Sauce and reserved milk mixture. Cover and simmer for 3 minutes.
5. Arrange chicken slices on top of sauce just before serving. Sprinkle with parsley. Serve with rice or pasta.
Lusog Notes
This dish is high in niacin which helps release energy from food and keeps the normal structure of skin and body linings.
Chef's Tip
Butter burns quickly so to have the flavor and aroma of butter without burning it, heat it with oil. Oil has a higher smoke point compared to butter.
Featured Products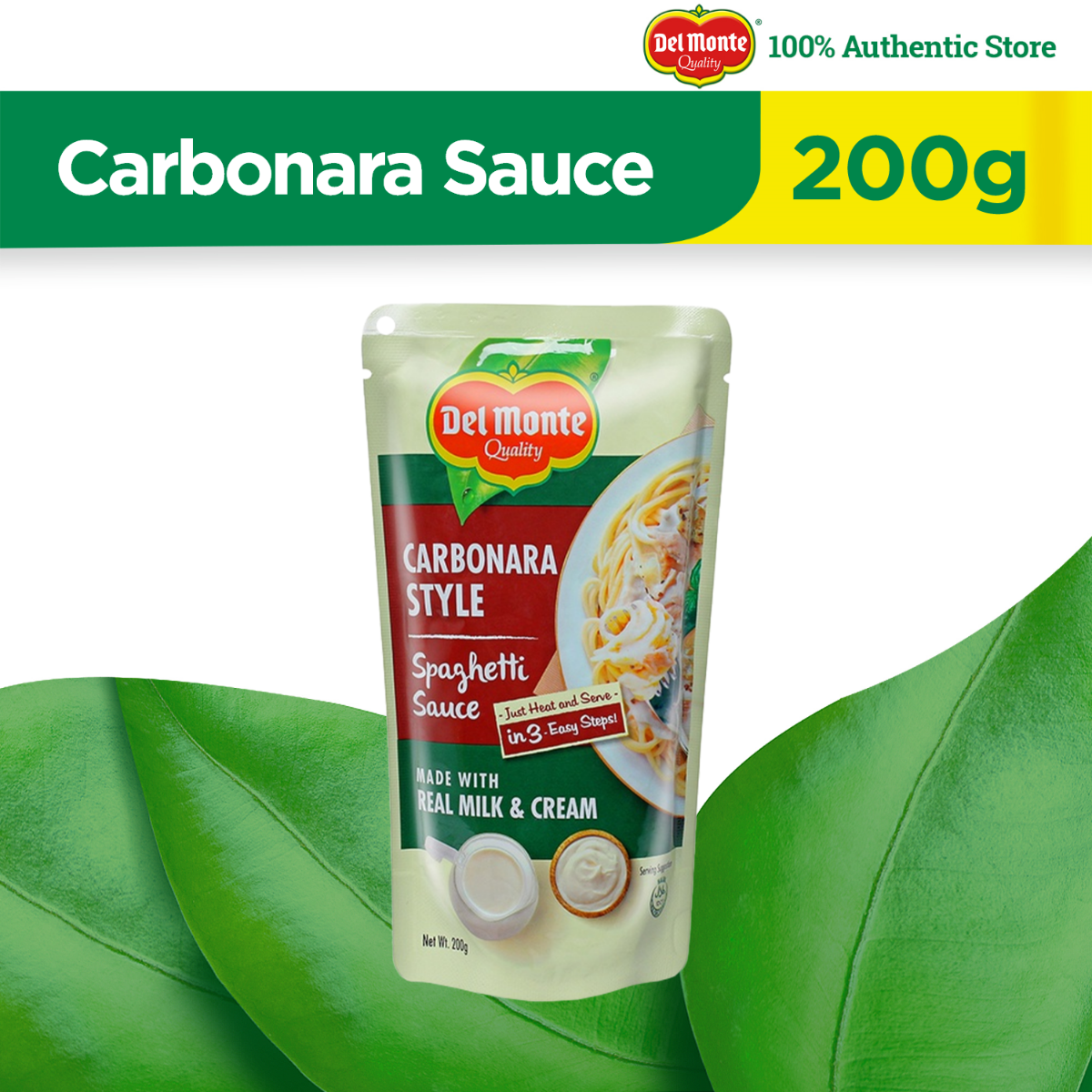 Del Monte Carbonara Sauce 200g
---
You also might be interested in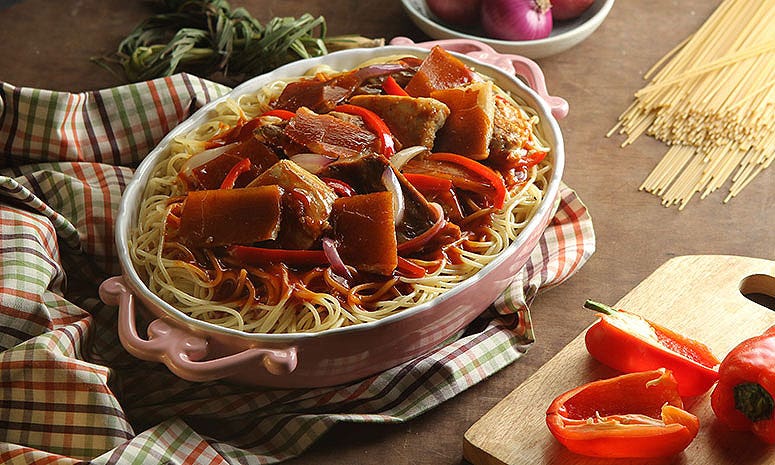 Use leftover lechon to make this indulgent pasta dish.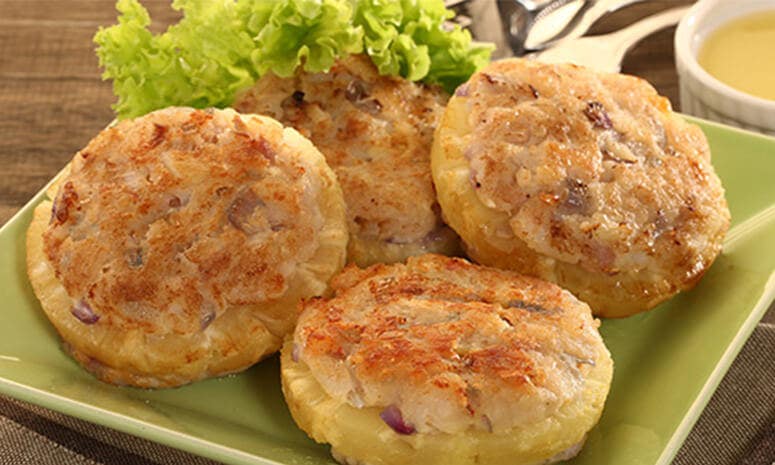 Enjoy a healthier burger with this yummy recipe.