Fish Burger Recipe
Enjoy a healthier burger with this yummy recipe.
---
Categories
Main Dish, Seafood, Del Monte Pineapple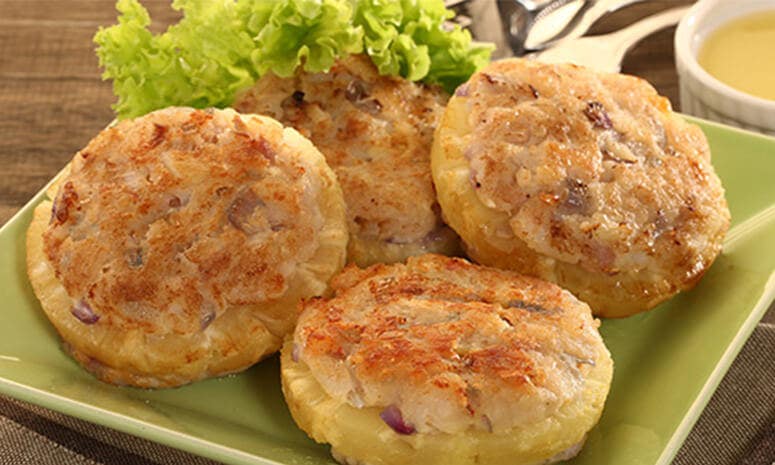 Ingredients
250 g maya-maya fillet, chopped
1/2 Tbsp calamansi juice
1 cup gabi, boiled and mashed
1 cup onion, chopped
1 tsp soy sauce
1 pc chicken bouillion cube, crumbled
1/4 tsp salt
1/4 tsp pepper
2 can DEL MONTE Sliced Pineapple (227g), drained, reserved syrup
- reserved pineapple syrup
1/2 tsp margarine
1/8 cup water
1 tsp cornstarch
1/8 tsp salt
1/4 tsp sugar, white
Procedure
1. Sprinkle fish with calamansi juice. Combine with the rest of the ingredients for burger except pineapple. Mix thoroughly.
2. Divide mixture into 4 portions form each portion into two patties. Put a slice of DEL MONTE Sliced Pineapple on half patty. Cover with another half patty. Fry until golden brown. Do the same with the remaining mixture. Set aside.
3. Pineapple Sauce: Combine all ingredients. Simmer until thick.
Lusog Notes
This dish is a source of protein, which is essential in growth and development. Protein also helps build and repair body tissues.
Chef's Tip
The mashed gabi serves as a binder that will help keep the burgers together and also as an extender to the fish.
Featured Products
Del Monte Pineapple Slices 227g
---
You also might be interested in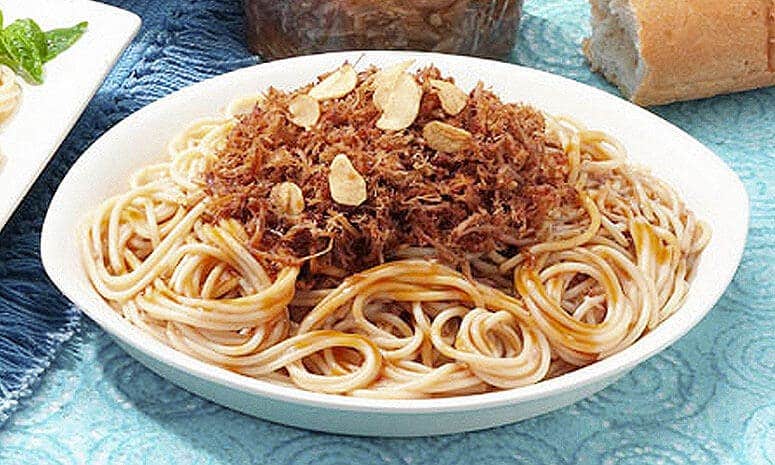 Enjoy the classic flavors of Adobo with spaghetti!