One Pot Spicy Bacon Pasta Recipe
Bacon makes everything better especially this amazing pasta dish.
---
Categories
Main Dish, Pork, Del Monte Pasta, Del Monte Spaghetti Sauce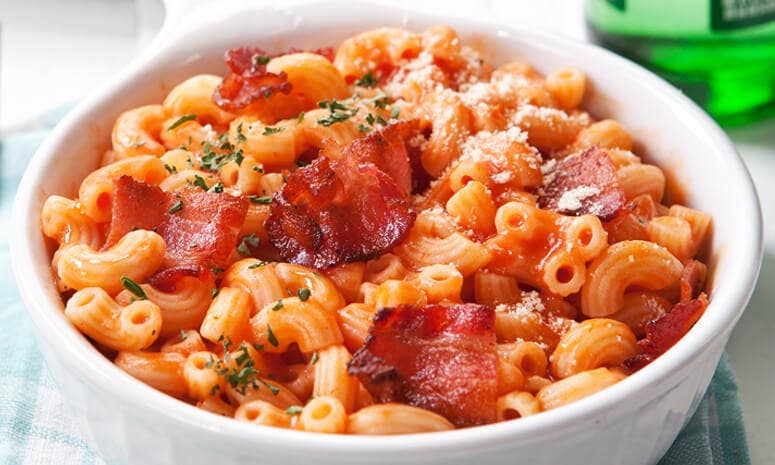 Ingredients
300 g bacon
1 cup onion, red, chopped
1/4 tsp chili flakes
1 pack DEL MONTE Elbow Macaroni (400g)
4 cups chicken stock
1 pouch DEL MONTE Italian Style Spaghetti Sauce (560g)
1 cup all-purpose cream
1/2 cup parmesan cheese
1 tsp salt
Cooking Tools Needed
Measuring Cups
Spatula
Chopping Board
Measuring Spoon
Pot
Procedure
1. In a pot, combine bacon, onion, chili flakes, DEL MONTE Elbow Macaroni, chicken stock, and DEL MONTE Italian Style Spaghetti Sauce. Bring to a boil. Simmer for 10 minutes.
2. When the pasta is cooked, turn off heat then add all-purpose cream, parmesan cheese and salt.
Lusog Notes
This dish provides calcium which helps maintain healthy bones and teeth. Calcium is also important in blood clotting and in the development and function of the nervous system.
Chef's Tip
It will take approximately 10 minutes for the mixture to boil and another 10 minutes of simmering to cook the pasta. Start counting the time of simmering when the mixture boils. Best to use non-stick pan.
Featured Products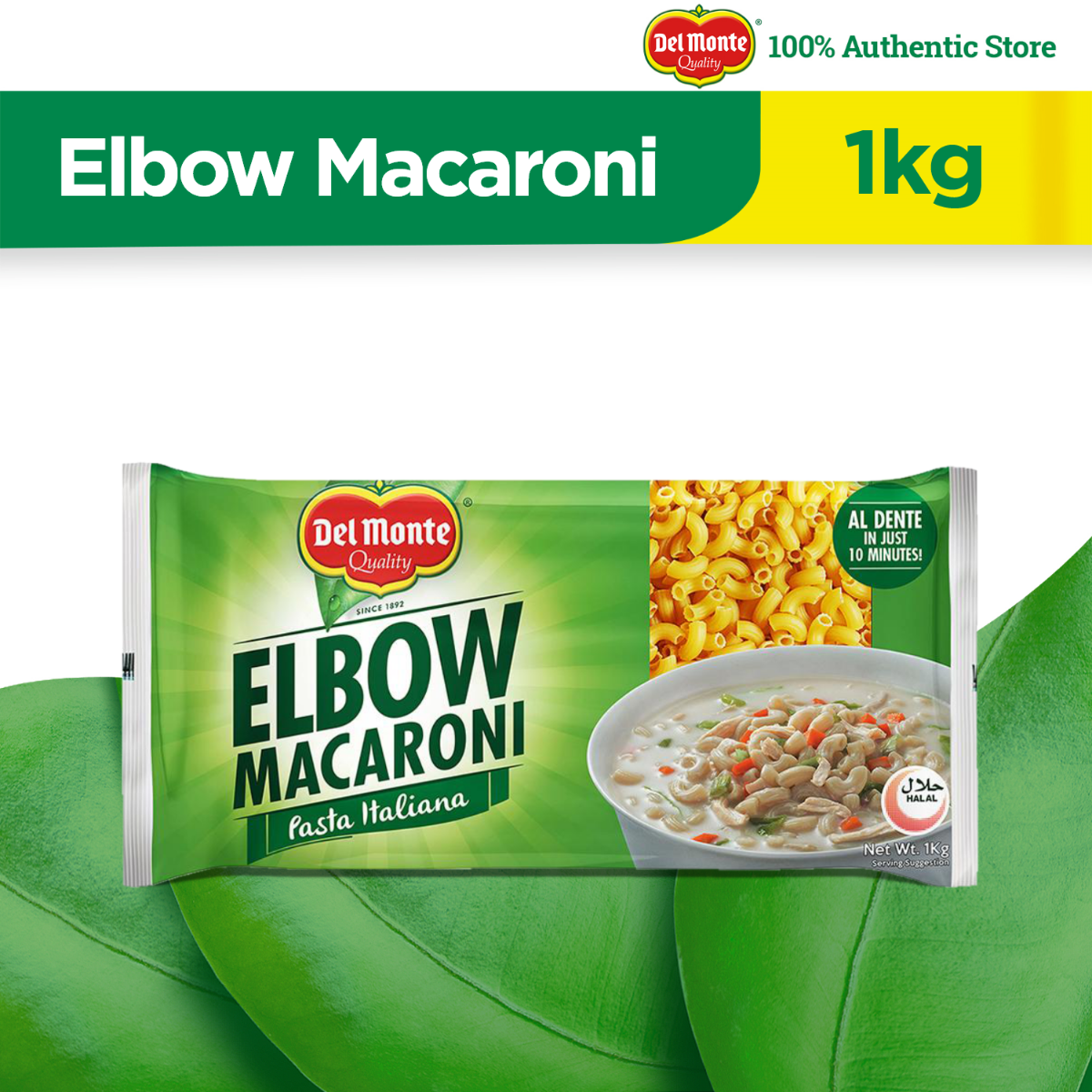 Del Monte Elbow Macaroni 1kg
---
You also might be interested in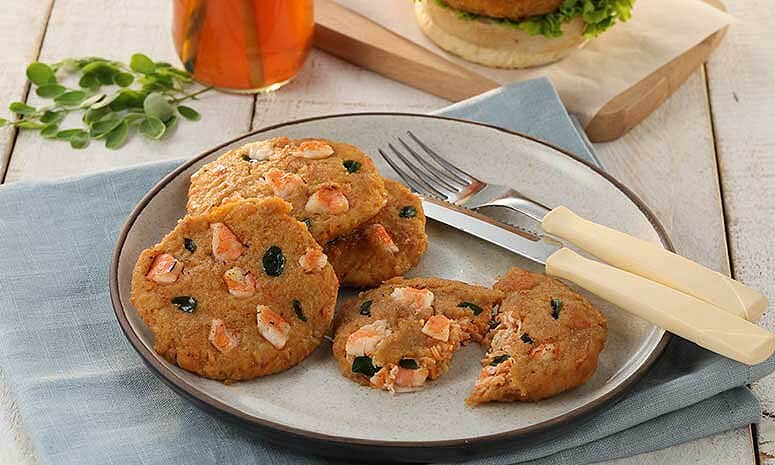 Shrimp Malunggay Burger Recipe
These patties are a great way to the family to eat healthier.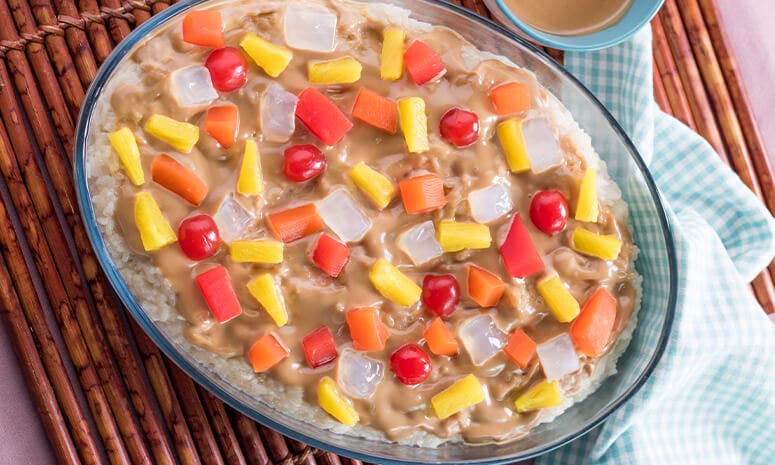 Loved ones will enjoy the fruity twist to this local dessert.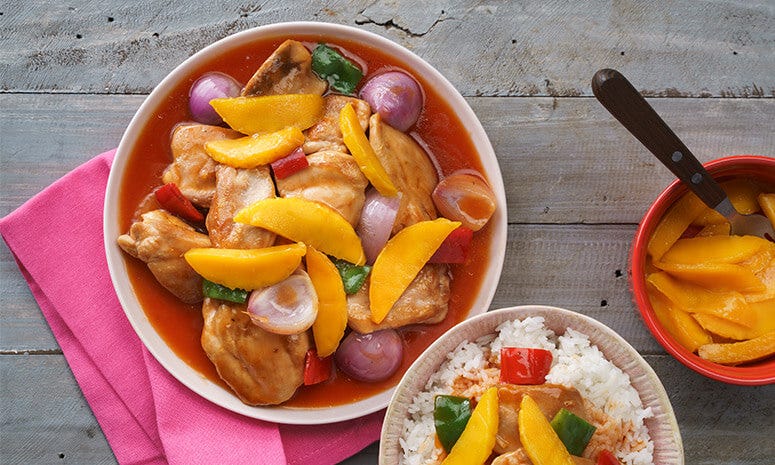 Saucy Mango Chicken Recipe
Give this surprising dish a try!