One Pan Hawaiian Pizza Dip Recipe
---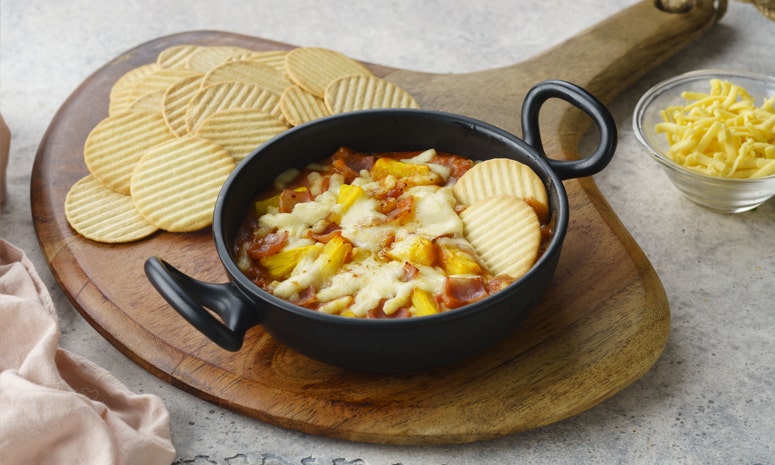 Cooking Tools Needed
Chopping Board
Measuring Cups
Spatula
Grater
Measuring Spoons
Knife
Pan
Procedure
1. Combine DEL MONTE Quick n Easy Sweet Style Pizza Sauce, DEL MONTE Pineapple Tidbits, ham, and melting cheese in a pan, Heat until bubbling and the cheese is melted. Top with more cheese and serve with DEL MONTE Potato Crisp.
Lusog Notes
This recipe is a good source of protein and calcium. Protein is essential for growth and development while calcium is important for bone health and in nerve transmission.
Chef's Tip
Drain the pineapple tidbits really well so the dip will not be watery.
---
You also might be interested in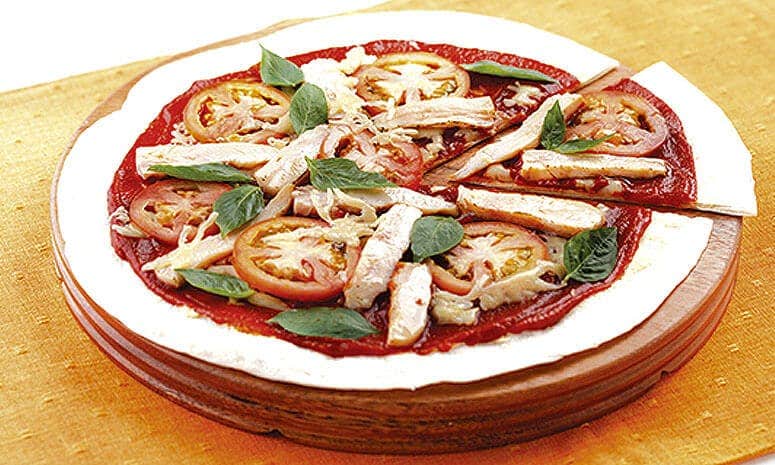 Chicken Tortilla Pizza Recipe
Using a tortilla instead of pizza dough turns this into a light and savory appetizer the family will love.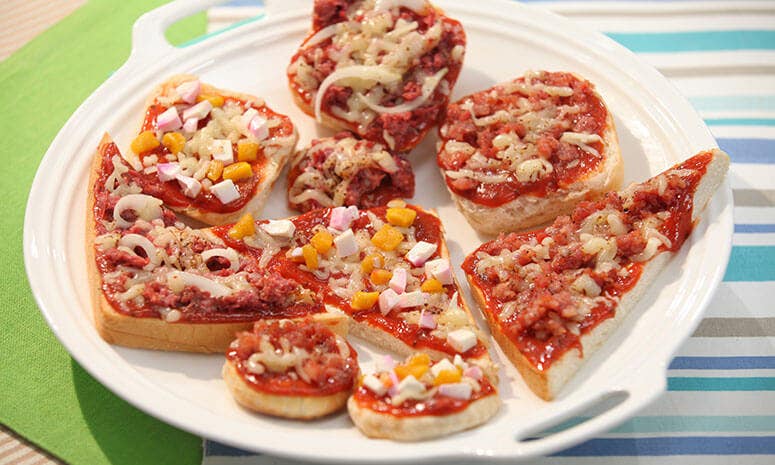 Now you can prepare this fast food favorite in the comfort of your kitchen and within your budget.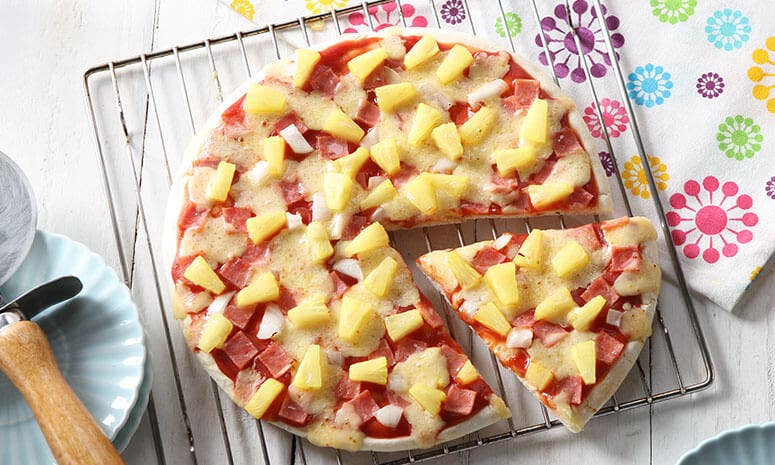 QNE Ham and Cheese Pizza Recipe
Have some bonding time with the kids by making this delicious Ham and Cheese Pizza.