Macaroni with Beef and Mushroom Recipe
Your family will love the classic combination of this dish.
---
Categories
Pasta/Noodles, Beef, Del Monte Spaghetti Sauce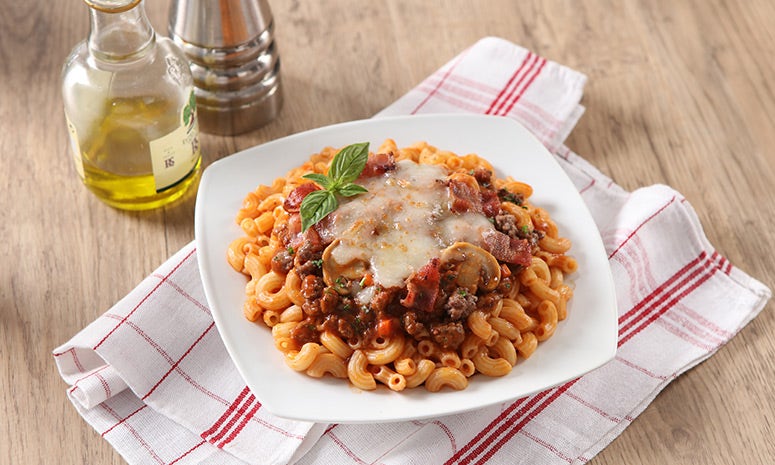 Ingredients
2 Tbsp oil
1/3 cup bacon, chopped
1/3 cup onion, white, chopped
1 1/2 Tbsp garlic, chopped
2/3 cup carrot, chopped
2/3 cup button mushroom, canned, drained and chopped
500 g beef, ground, lean
1 pouch DEL MONTE Italian Style Spaghetti Sauce (500g)
1 tsp salt
1/4 tsp pepper, black
2 Tbsp parsley, chopped
2 Tbsp basil, fresh (or 2 tsp dried basil), chopped
1/2 pack DEL MONTE Elbow, Macaroni (1Kg), cooked
1 1/2 cup melting cheese, grated
Cooking Tools Needed
Chopping Board
Measuring Spoon
Spatula
Measuring Cups
Pot
Cooking Skills Needed
Boiling
Sautéing
Simmering
Mixing
Procedure
1. Sauté bacon for 2 minutes. Add onion, garlic, carrot, and mushrooms. Cook for 5 minutes.
2. Add beef and sauté for 10 minutes or until brown. Add DEL MONTE Italian Style Spaghetti Sauce, salt, and pepper. Bring to a boil then turn down to simmer for 5 minutes. Turn off heat then add parsley and basil.
3. Pour over cooked DEL MONTE Elbow Macaroni. Top with cheese.
Lusog Notes
This recipe is high in protein which is important for growth and development and the regulation of enzymes and hormones. It is also rich in vitamin A that helps maintain healthy skin and normal vision and also plays a role in immunity.
Chef's Tip
Tear basil instead of over chopping them to avoid bruising the leaves which will make it turn black. Add the fresh herbs at the end of cooking to keep the taste vibrant instead of drowning it out from prolonged cooking.
Featured Products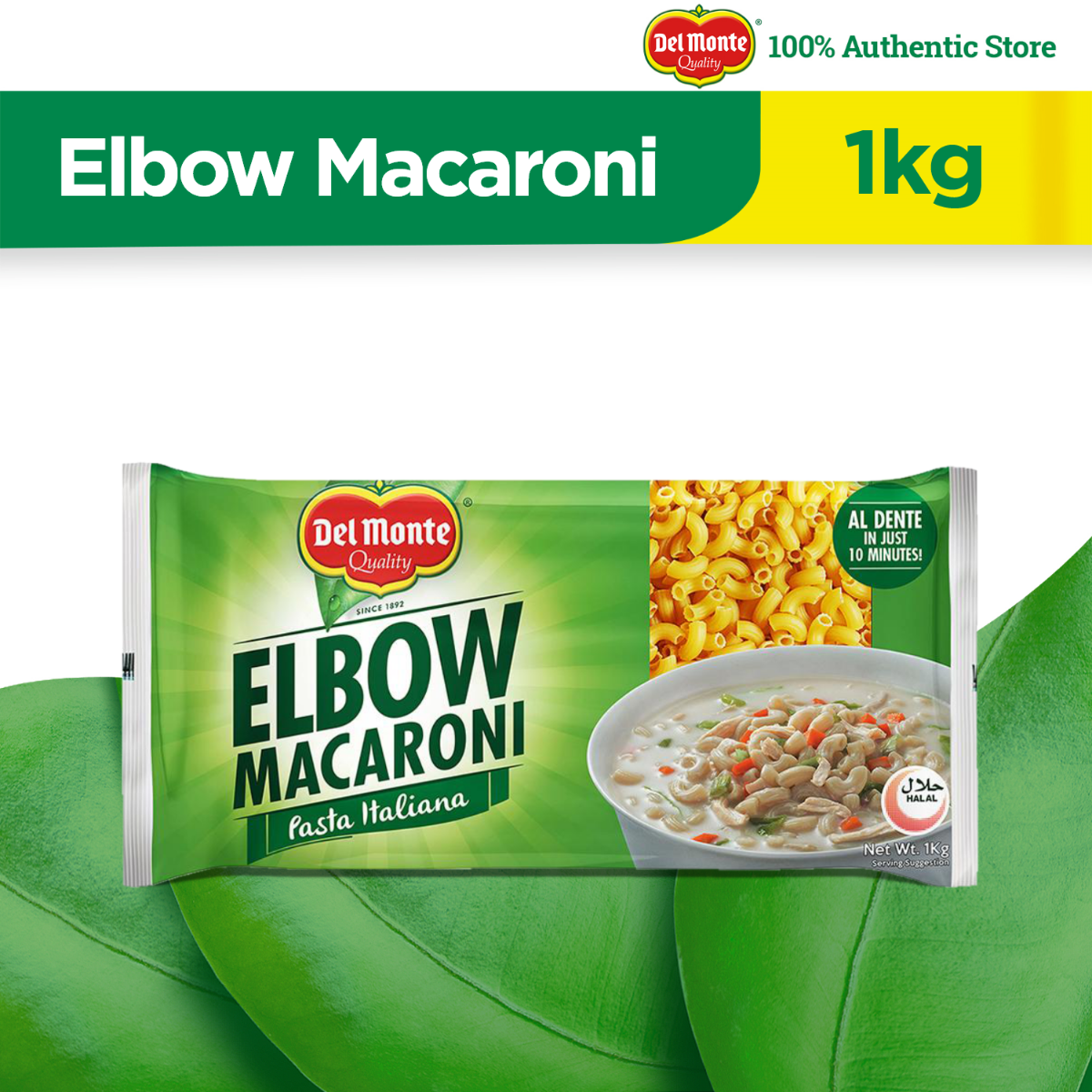 Del Monte Elbow Macaroni 1kg
---
You also might be interested in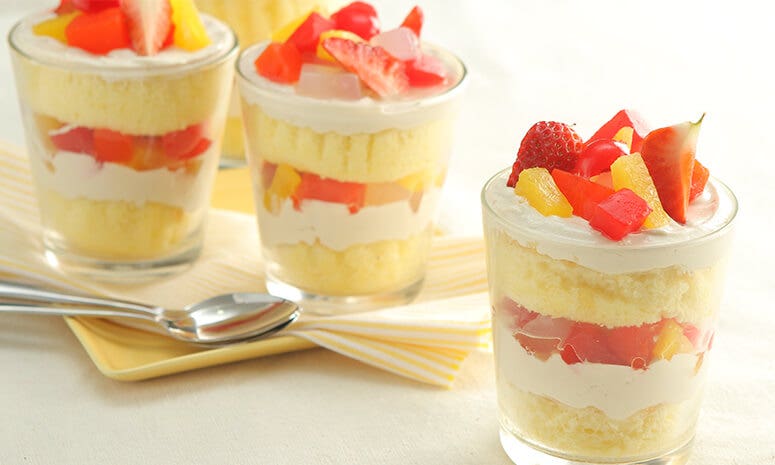 Fiesta Cream Cheese and Strawberry Trifle Recipe
A decadent dessert, perfect for date nights at home.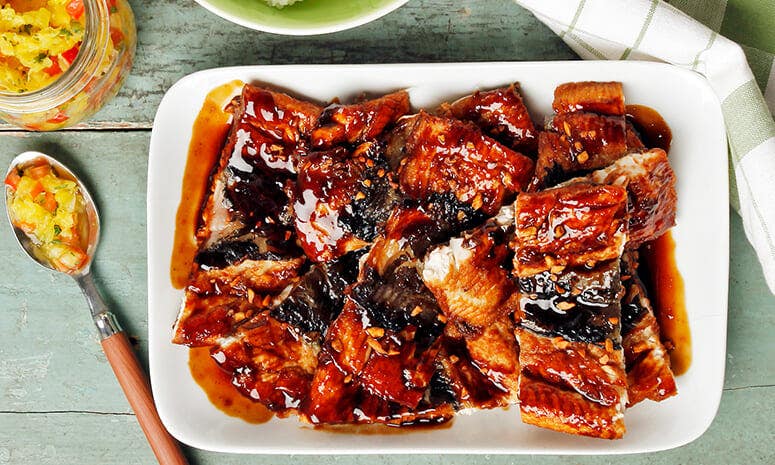 Bangus A La Pobre with Fresh Pineapple Salsa Recipe
Make the humble bangus more exciting with this recipe!