Grilled Chicken Curry Recipe
Now you can enjoy chicken curry in a new way!
---
Categories
Main Dish, Chicken & Del Monte Quick 'n Easy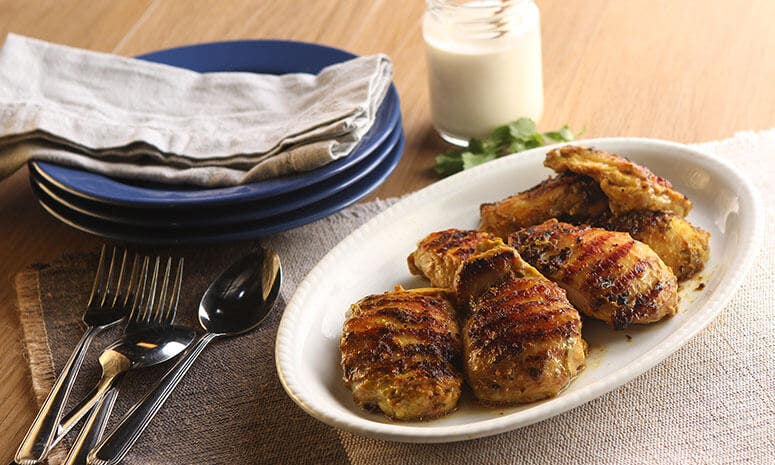 Ingredients
1 cup yogurt
1/4 cup cilantro, chopped with stem
500 g chicken, thigh fillet
1/4 cup cilantro, for garnish, roughly chopped
Cooking Skills Needed
Chopping Board
Grill Pan
Spatula
Procedure
1. Mix yogurt and DEL MONTE Quick 'n Easy Curry Mix and cilantro into a bowl then mix in the fillet then marinate for 30 minutes.
2. Grill chicken for 6 minutes over low heat then take out of pan. Garnish with cilantro then serve.
Lusog Notes
This Grilled Chicken Curry recipe is rich in protein that helps in the regulation and maintenance of the body's fluid balance. It is also a source of niacin which aids in breaking down carbohydrates, protein and fats.
Chef's Tip
Marinating in yogurt helps tenderize the meat as the mild acids help break down the proteins of the meat, making it tender. Marinate the chicken in the yogurt then leave in the refrigerator for at least 30 minutes.
Featured Products
---
You also might be interested in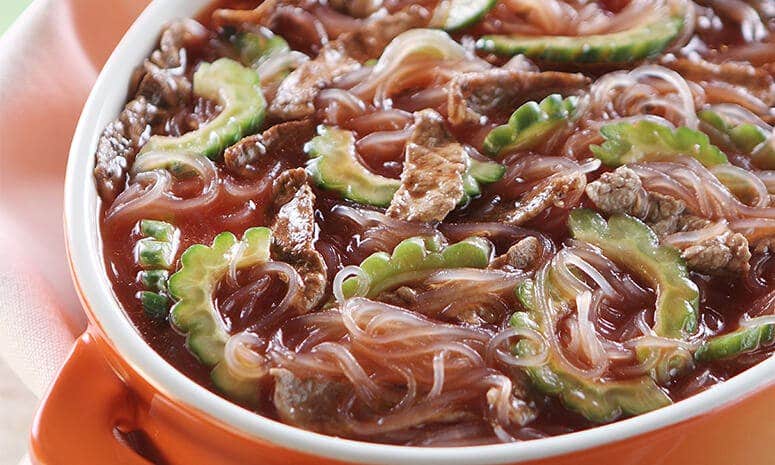 Beef Ampalaya with Sotanghon Recipe
Be comfortable on a cold day with a warm bowl of sotanghon goodness!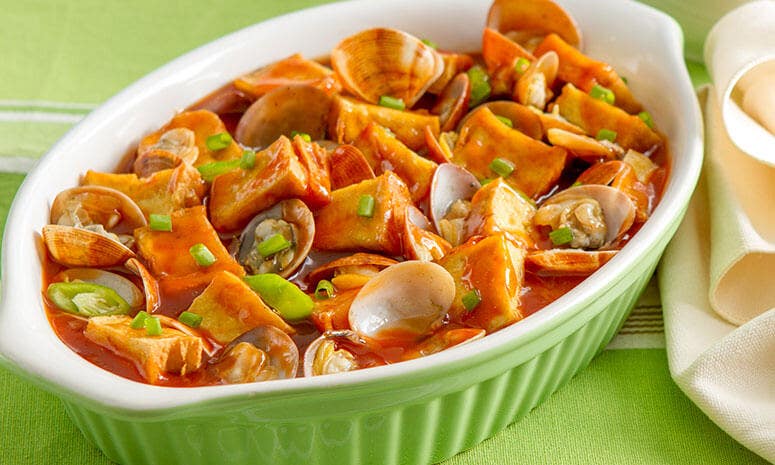 Pork Clam Oriental Recipe
Seafood and pork are perfectly combined in this satisfying dish!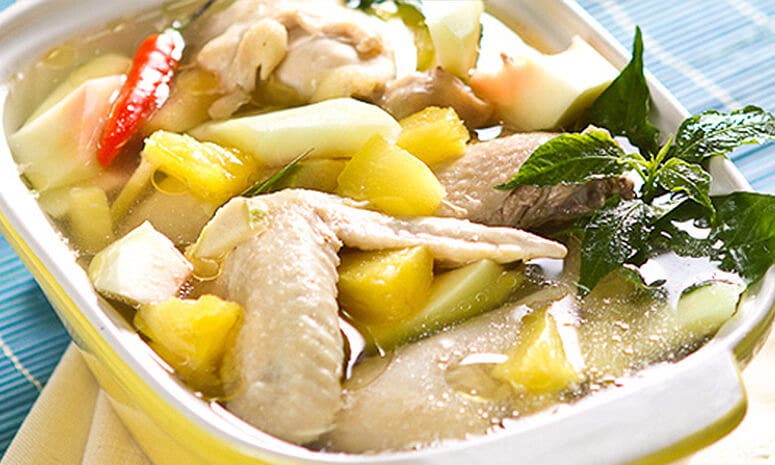 Pine Chicken Tinola Recipe
Chicken soup for the Filipino soul sounds about right.