Fruit Crepe Samurai Recipe
Try this recipe for a sophisticated dessert that's perfect for special occasions.
---
Categories
Dessert, Fruit, Del Monte Fruit Cocktail
Ingredients
1 cup all-purpose flour
1/4 tsp salt
4 pcs egg
1 cup milk, fresh
1/2 cup water
- butter or margarine, for frying
2 packs all-purpose cream (250ml)
1/2 cup sugar, white
2 pcs egg yolk
1/4 cup reserved fruit cocktail syrup
1 can DEL MONTE Fiesta Cocktail (836g), drained, reserve 1/4 cup syrup
Cooking Tools Needed
Measuring Cups
Measuring Spoon
Pot
Wooden Spatula
Procedure
1. CREPE: Mix all crepe ingredients, except the butter for cooking. Mix well. Pour a thin a layer (1/4 cup at a time) of batter in a 6-inch non-stick pan, then tilt to spread out the batter. When the crepe changes color and does not stick to the pan anymore, slide it off onto a plate. Do the same with remaining batter.
2. SAUCE: Combine all ingredients for the sauce in a pot. Simmer over low heat, stirring continuously until the sauce thickens.
3. Lay a piece of crepe on a plate. Put 2 tablespoons of DEL MONTE Fiesta Fruit Cocktail on one side of the crepe. Fold the crepe into half then fold into half again to make a fan. Drizzle with 1 1/2 tablespoons of the sauce.
Lusog Notes
Two servings of this dessert gives you vitamin A that helps maintain healthy skin, and vitamin C that helps fight common infections.
Chef's Tip
Cook the sauce at low heat to avoid curdling the eggs and turning it into scrambled eggs.
Featured Products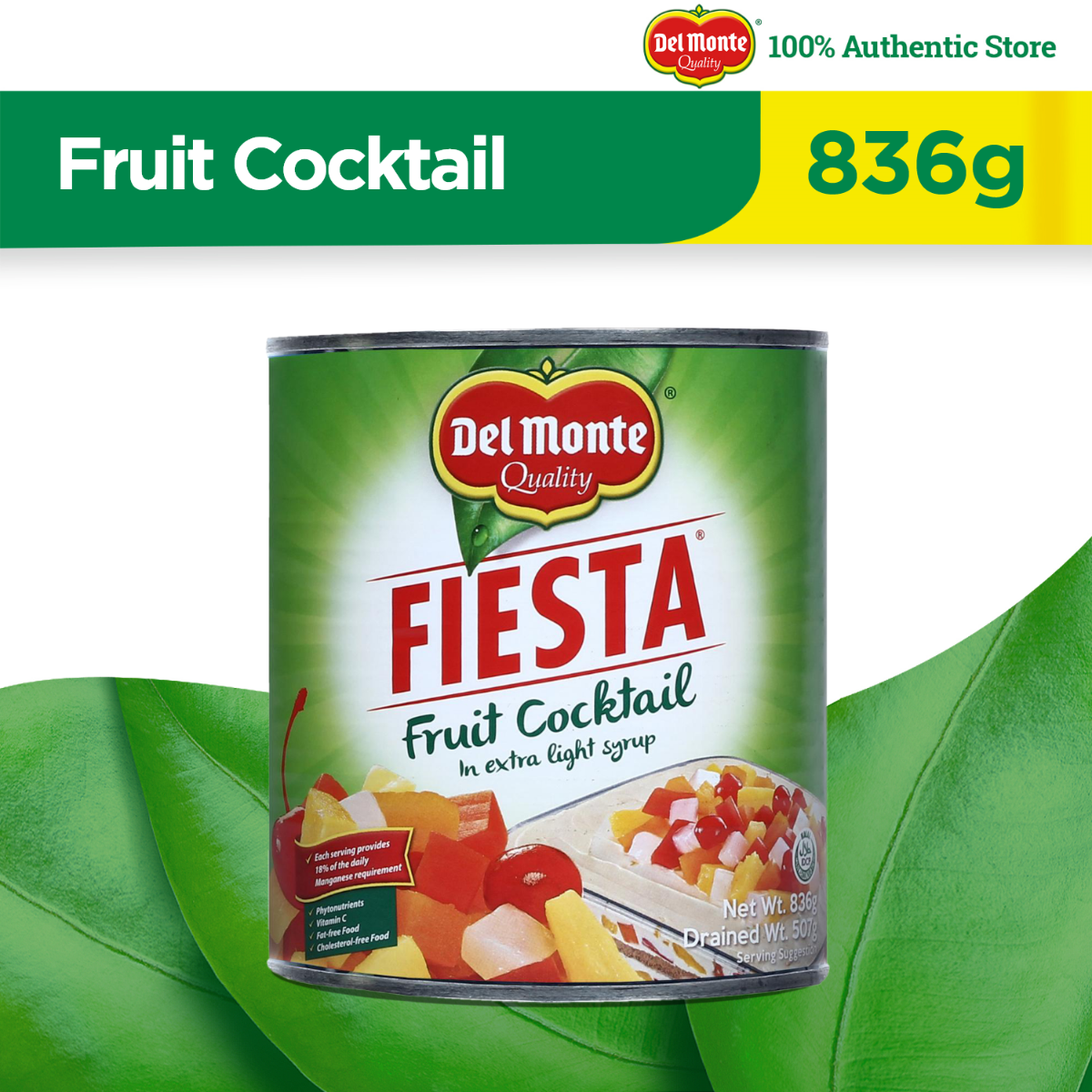 Del Monte Fiesta Fruit Cocktail 836g
---
You also might be interested in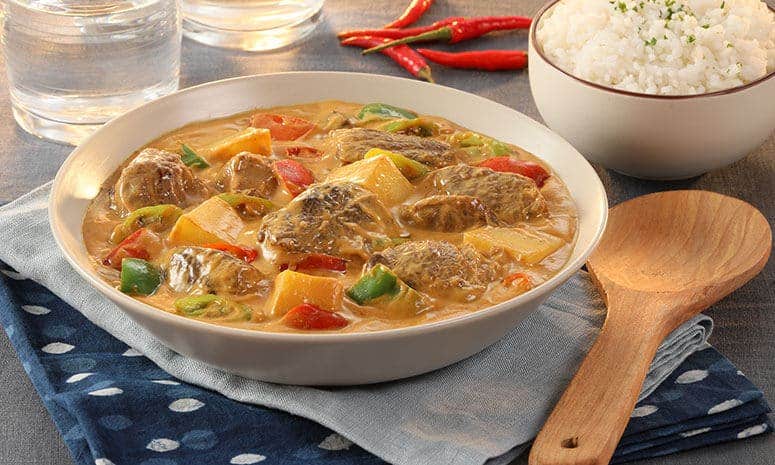 Enjoy the exciting flavors of this heartwarming stew.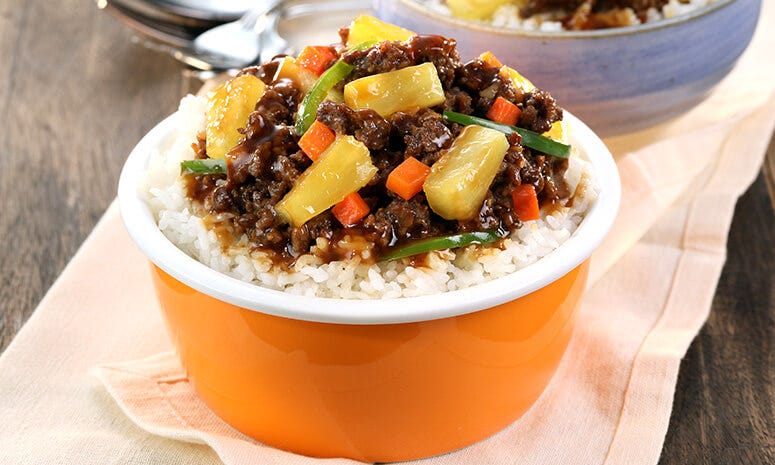 Pineapple Beef Rice Topping Recipe
An easy-to-prepare comfort dish with pina-level up flavor.