Fish Curry Stew Recipe
We've made curry even more sauce-special and sauce-sarap!
---
Categories
Main Dish, Seafood, Del Monte Tomato Sauce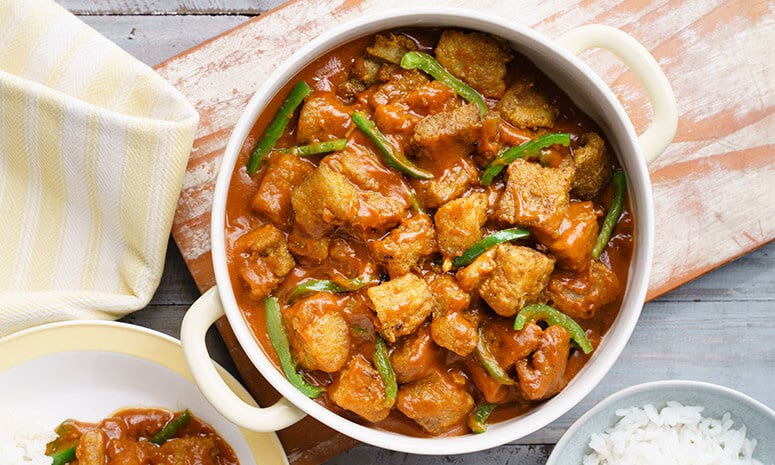 Ingredients
500 g dorado fillet, sliced into 2-inch chunks
1 pack DEL MONTE Quick 'n Easy Curry Mix (40g)
1/2 cup oil
2 Tbsp oil
1/2 cup onion, red, chopped
1 Tbsp garlic
1 pouch DEL MONTE Original Style Tomato Sauce (200g)
1/2 tsp salt
1/2 tsp pepper, black
1 tsp sugar, white
1/4 cup water
3/4 cup bell pepper, green, sliced into strips
Cooking Tools Needed
Chopping Board
Measuring Cups
Measuring Spoon
Pot
Spatula
Cooking Skills Needed
Frying
Sautéing
Simmering
Slicing
Procedure
1. Dredge fish in DEL MONTE Quick n Easy Curry Mix then fry. Keep the remaining curry mix.
2. Sauté onion and garlic then add the DEL MONTE Original Style Tomato Sauce, salt, pepper, and sugar. Dissolve the remaining curry mix in water then add. Simmer for 10 minutes.
3. Add fish and bell pepper. Cover to cook.
Featured Products
---
You also might be interested in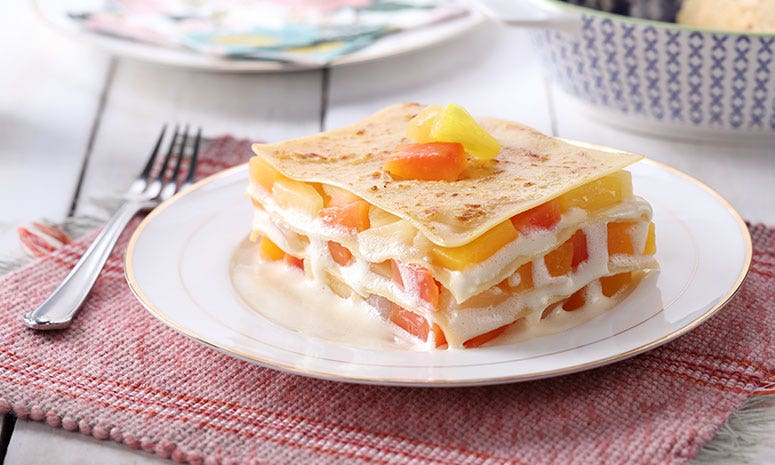 Layered Fruit Crepe Recipe
One bite of this yummy treat brings a burst of fruity goodness!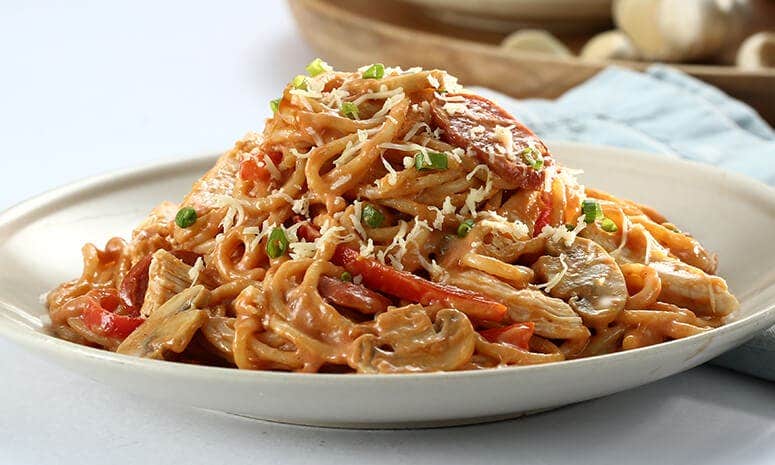 Here's a great way to make celebrations more special!