Fiesta Mango Mousse Recipe
This light dessert is ready in just a few easy steps!
---
Categories
Dessert, Fruit, Del Monte Fruit Cocktail
Cooking Time
1 hr. and 5 mins.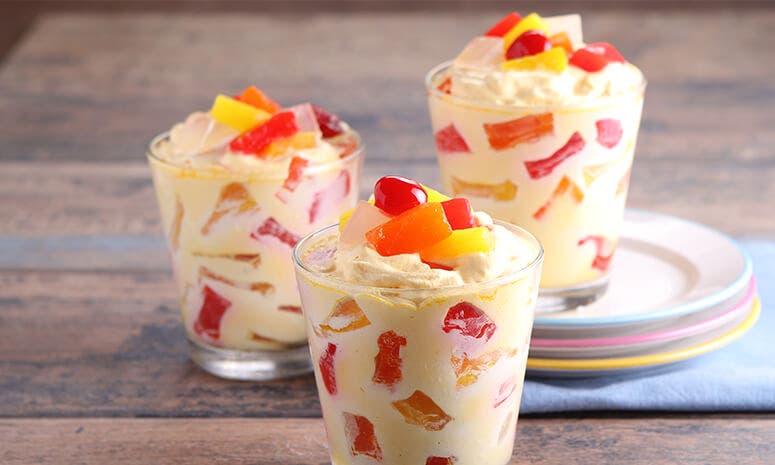 Ingredients
1 cup mango, ripe, chopped
1/3 cup sugar, white
1/2 cup milk, evaporated
2 Tbsp cornstarch, dissolved in 2 Tbsp reserved syrup
1 can DEL MONTE Fiesta Fruit Cocktail (432g), drained, reserve syrup
2 cup all-purpose cream, whipped and chilled
Procedure
1. Heat the chopped mangoes until softened and glossy for about 3 minutes. Add sugar then simmer for 2 minutes until the sugar is fully dissolved.
2. Add the milk and simmer for 2 minutes. Add the dissolved cornstarch. Mix well and chill for 30 minutes.
3. Transfer into a bowl. Add DEL MONTE Fiesta Fruit Cocktail.
4. Fold in the whipped cream into the mango mixture. Spoon into individual cups.
Lusog Notes
This recipe contains vitamins A and C that both help keep the immune system healthy. Vitamin A also promotes normal growth and development while vitamin C helps heal cuts and wounds.
Chef's Tip
To garnish, you may top with additional mango or DEL MONTE Fiesta Fruit Cocktail. Do not overmix the mousse to keep it light and airy. Overmixing will cause the mousse to deflate and become heavy.
Featured Products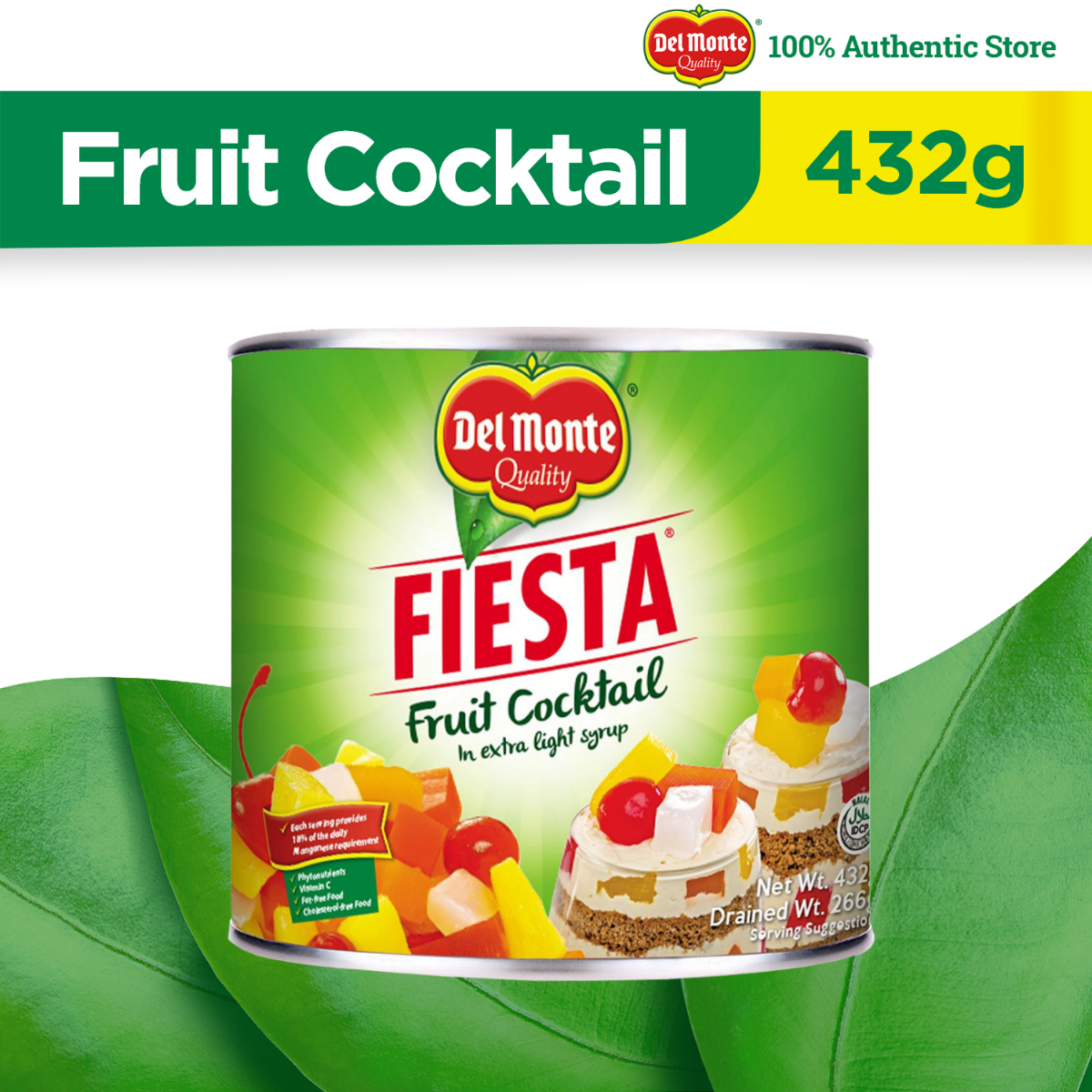 Del Monte Fiesta Fruit Cocktail 432g
---
You also might be interested in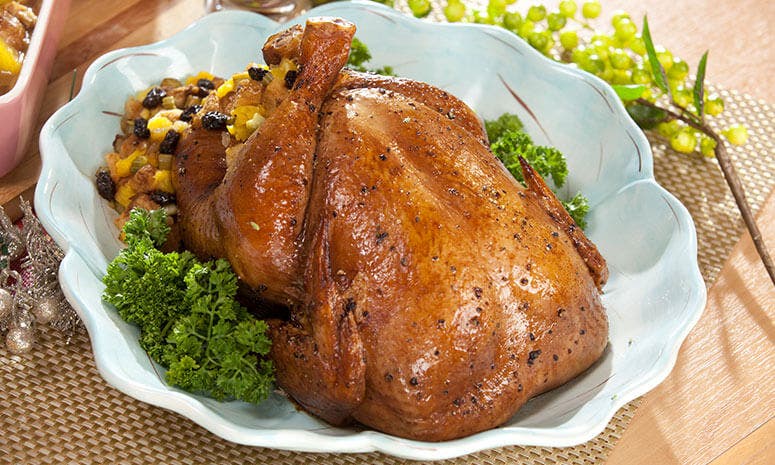 Pine Chicken Holiday Recipe
Level-up special celebrations with this delicious roast.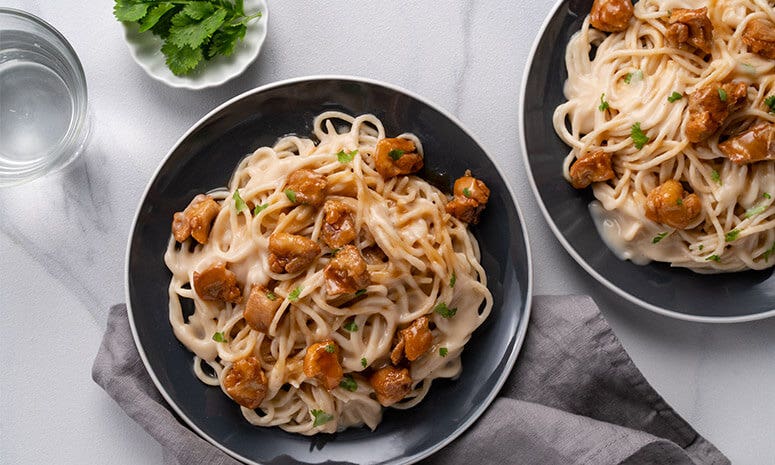 Maple Chipotle Chicken Carbonara Recipe
Like the flavor of chicken wings? Enjoy it more in a pasta!